Finally got a good one of my baby BN with all the little tiny bristles coming out.
Cute! I will be watching Swish to see if any develop! Looks like its a bit easier to find the albino...mine seems to blend right in to most of my decor!
---
The Boy Feesh: Indigo CT, Lavatail CT, Ghost CT, Chicory HM, Redfish VT, Magic DT
The Girl Feesh: Christmas CT, Shine VT, Snowflake CT, Stripes VT, Midnight CT, Grif VT, Tangerine VT, Wraith CT, Amethyst VT, Ice CT, Poe CT, Turquoise II CT
Oh yes, against the gravel I can't tell at all. But the dark part of that wood really shows it.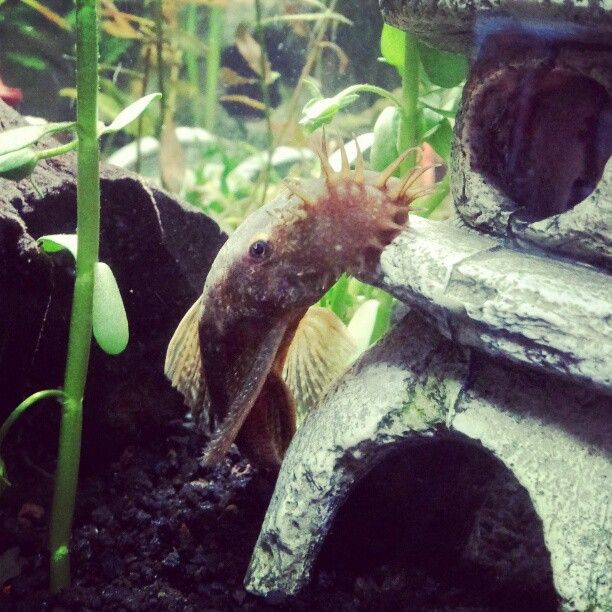 Rufus. :3
---
20 gallon long - The cories and the tetras.
20 gallon tall - The Platies, Dwarf Gourami
10 gallon divided - Ryu and Slick the betta boys
10 gallon - Vriska Bell the female betta and Pupa Pan the tiger nerite
Ferret Room - Ollie, Riley, Ellie, Jet, Charlie, Cosmo, Casper, WIZARD!, and Champy
D.I.P. Izzie, Dee Dee, Ada, Draco, Penny, Toby, Jet, and Dexter
Ahhh! BN plecos are seriously the world's cutest sea monsters!! I love them. Wish I could get more D: