New Member
Join Date: Apr 2009
Posts: 2
With they get along?
---
Can i put a betta in a tank with 2 corys, 4 neon tetras and 2 mollies?
Cories are good tank mates, What size tank we talking about?

some tetras will bite betta's long, flowing finnage
Some say mollies are ok, some say not as mollies benefit from brackish water.

---
Always in NEED & looking for more Tanks!
[/COLOR][/COLOR]
---
Last edited by Chicklet; 04-04-2009 at

08:07 AM

.
I'm not sure about compatibility with a betta but,

the cory catfish and neons should both be in schools....at least 5, preferablly 6....

what size tank do you have?
I would recommend only getting 3 cory's and a betta. What size tank?
---
○○○○○○○○
╔╦╦╦═╦══╦═╦╦╗
║║║║═╠╗╔╣═╣╔╝
║║║║║║║║║═╣║─
╚══╩╩╝╚╝╚═╩╝─

╔═╦═╦╦╦══╦╦╗
║═╣═║╔╩╗╔╣╩║
║═╣║║║─║║║║║
╚═╩╩╩╝─╚╝╚╩╝

╔═╦╦╦╗
║═║║╔╝
║║║║║─
╚╩╩╩╝─
○○○○○○○○
my fishy tank
---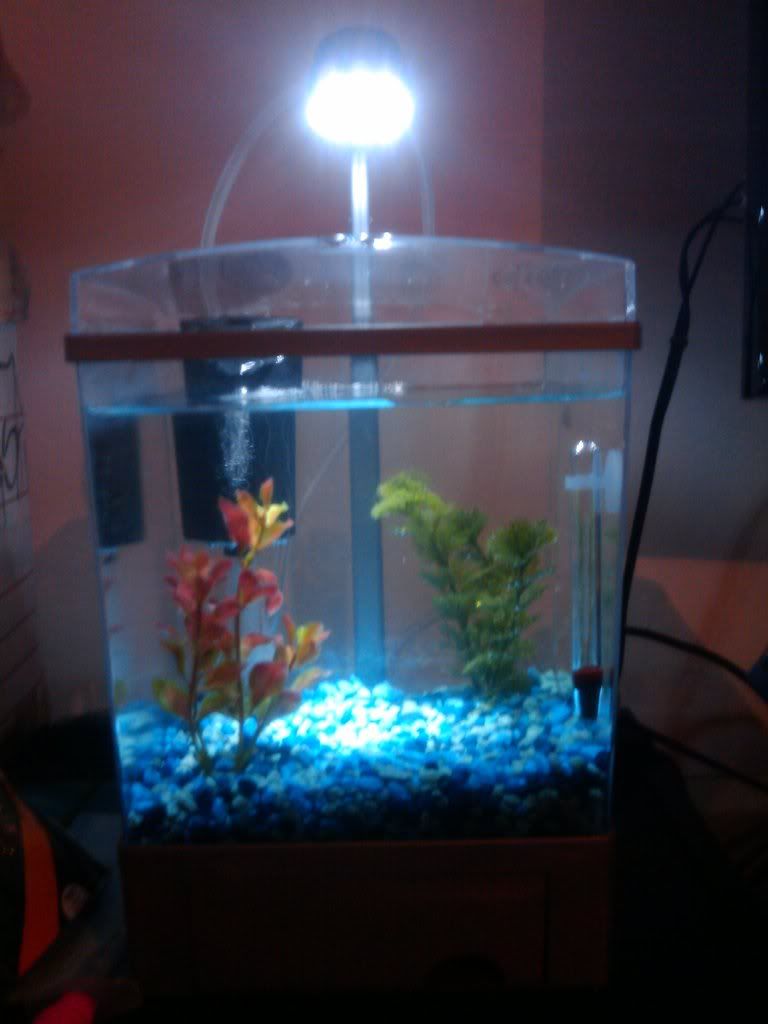 Right now I have two 20 gallon tanks. This one is 2. For my betta. Its still empty..Waiting for it to get cycled.
---
○○○○○○○○
╔╦╦╦═╦══╦═╦╦╗
║║║║═╠╗╔╣═╣╔╝
║║║║║║║║║═╣║─
╚══╩╩╝╚╝╚═╩╝─

╔═╦═╦╦╦══╦╦╗
║═╣═║╔╩╗╔╣╩║
║═╣║║║─║║║║║
╚═╩╩╩╝─╚╝╚╩╝

╔═╦╦╦╗
║═║║╔╝
║║║║║─
╚╩╩╩╝─
○○○○○○○○
Anything under a 5 gallon is to unstable, You might get a cycle and have it go fine for some time and then boom you loose it,,
I get that all the time with my 3 gallons, Be good for a month, Then it just looses it,
---
Always in NEED & looking for more Tanks!
[/COLOR][/COLOR]
Mollies could pose a risk for the betta. I tried to keep mollies with angelfish and discus but they began nipping at both the angelfish and the discus fins. While betta could possibly hold off these attacks should they occur,,it would no doubt stress the betta.
---
The most important medication in your fish medicine cabinet is.. Clean water.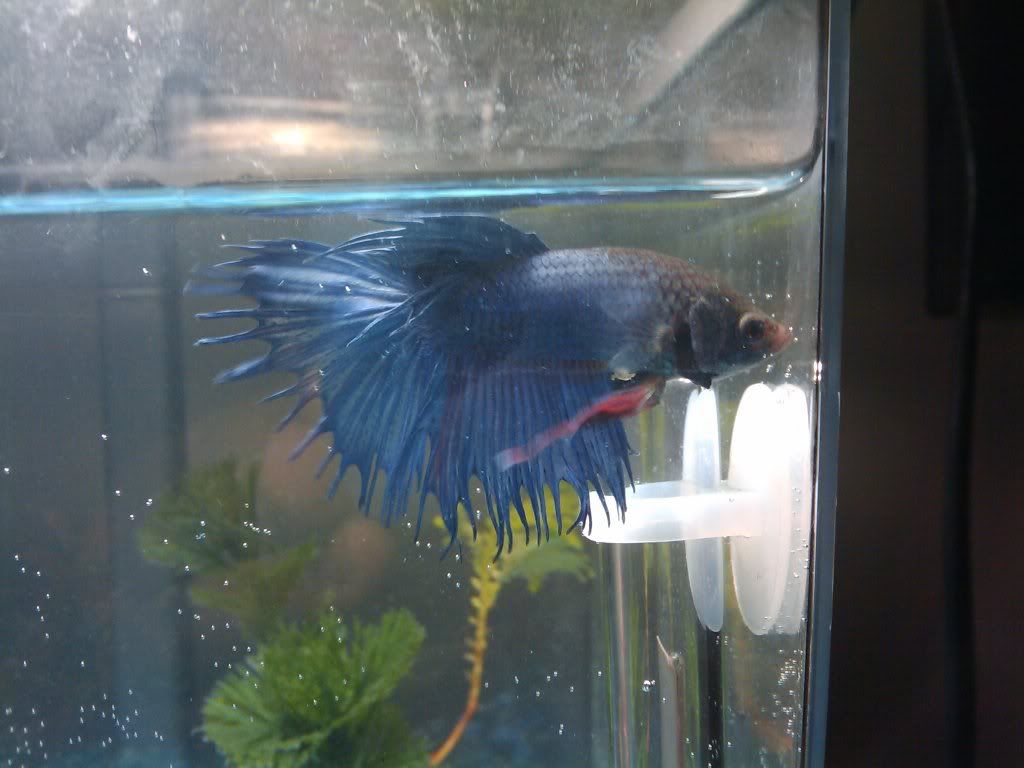 lookie at my betta! flaring.
---
○○○○○○○○
╔╦╦╦═╦══╦═╦╦╗
║║║║═╠╗╔╣═╣╔╝
║║║║║║║║║═╣║─
╚══╩╩╝╚╝╚═╩╝─

╔═╦═╦╦╦══╦╦╗
║═╣═║╔╩╗╔╣╩║
║═╣║║║─║║║║║
╚═╩╩╩╝─╚╝╚╩╝

╔═╦╦╦╗
║═║║╔╝
║║║║║─
╚╩╩╩╝─
○○○○○○○○