Looking into possible tank mates for my females...
---
Well here are the main fish I like the most, all are labeled "Peaceful." The pH levels are within reach of them all including the needs of the Betta. Also they all fall into the area of the water temp needed for Bettas. Also they largest they get is the Badis which is 3" so they are around the same sizes. Do you think these could all coexist with female Bettas? Tank is a 30 gallon which will be planted, and is filtered by a Marineland Penguin 200, can get a larger or add another filter if needed. Also currently houses 5 females, who are now all getting happily along with each other.
Badis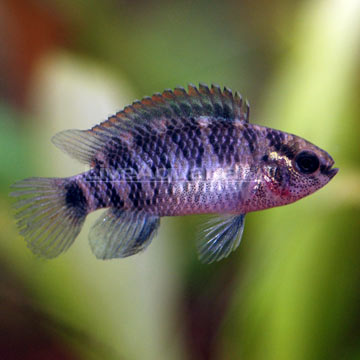 Neon Blue Dwarf Gourami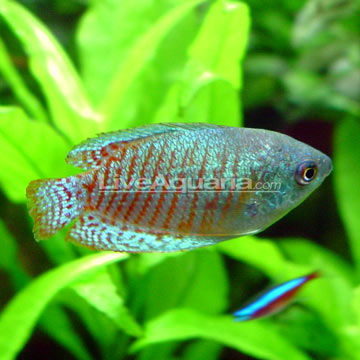 Ghost (Glass) Shrimp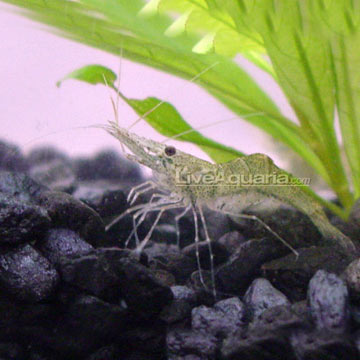 Cardinal Tetra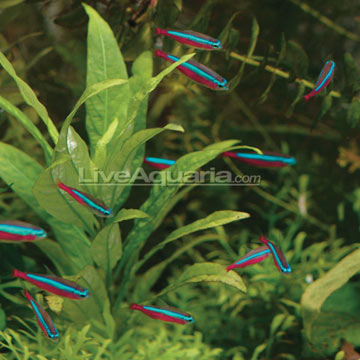 Cherry Barb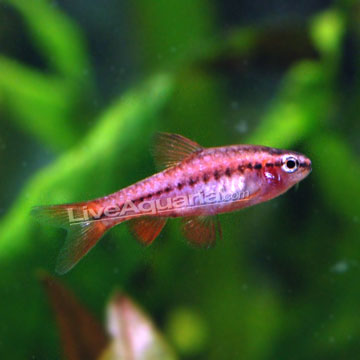 ---
My Fishies:
Mushu
Osiris
Sonic
Violet
Oscar
Buddha - R.I.P
Buddy - R.I.P
Velvet - R.I.P
Gwen - R.I.P
Rainbow - R.I.P
Ruby - R.I.P
Member
Join Date: Nov 2010
Location: Mississauga, Canada
Posts: 442
I don't have much experience with Gouramis or Badis, they both look awesome.

Bettas can and will eat Ghost Shrimp, mine doesn't but I found a store selling massive ghost shrimp (they are almost as big as my betta's body about 1.5 inches). Make sure they are huge and you won't have a problem.

I'm always a fan of tetras, my first tropical tank was a community of neon/cardinal tetras and a betta They lived happily together for over a year.

I've always read that barbs will eat betta fins but I've never mixed them so I couldn't tell you for sure.
---
Howl - Royal Blue Veil Tail
Blaze - Blue and Red Delta
Mi - Blue Lady
_____________________________________________
Four - ADF
Seven - Ghost Shrimp
Two - Black Diamond Shrimp
Two - Red Crystal Shrimp
A Few - HitchHiker Snails
One - Golden Apple Snail
I was looking at the types of Barbs and the Cherrys seem ok but the Green Tiger Barbs which I like the look of more are more aggressive and I don't want any other "aggressive or semi-aggressive" fish with the female Bettas. The Badis is sooo pretty it would be my #1 pick so far.
---
My Fishies:
Mushu
Osiris
Sonic
Violet
Oscar
Buddha - R.I.P
Buddy - R.I.P
Velvet - R.I.P
Gwen - R.I.P
Rainbow - R.I.P
Ruby - R.I.P
Tetras and cherry barbs should do fine. Not sure about Badis. I hear Gouramis are close coisins to the bettas and they shouldn't be kept together. But I don't know if thats just for male bettas.

Personally, my female betta gets along fabulously with cories and platies.
I personally would only choose Tetras out of them all. They are more of a community fish and usually never show signs of aggression..
I house my Bettas with
Mollies..Guppies..Tetras...Many types of Shrimp..Snails...and Corie Cats. But I have tried many others including the Cherry Barbs you have listed.
Banned
Join Date: Jul 2008
Location: Central Texas
Posts: 27,607
Gouramis are in the same family as bettas and are treeitorial. Bettas can and do eat neon tetras.