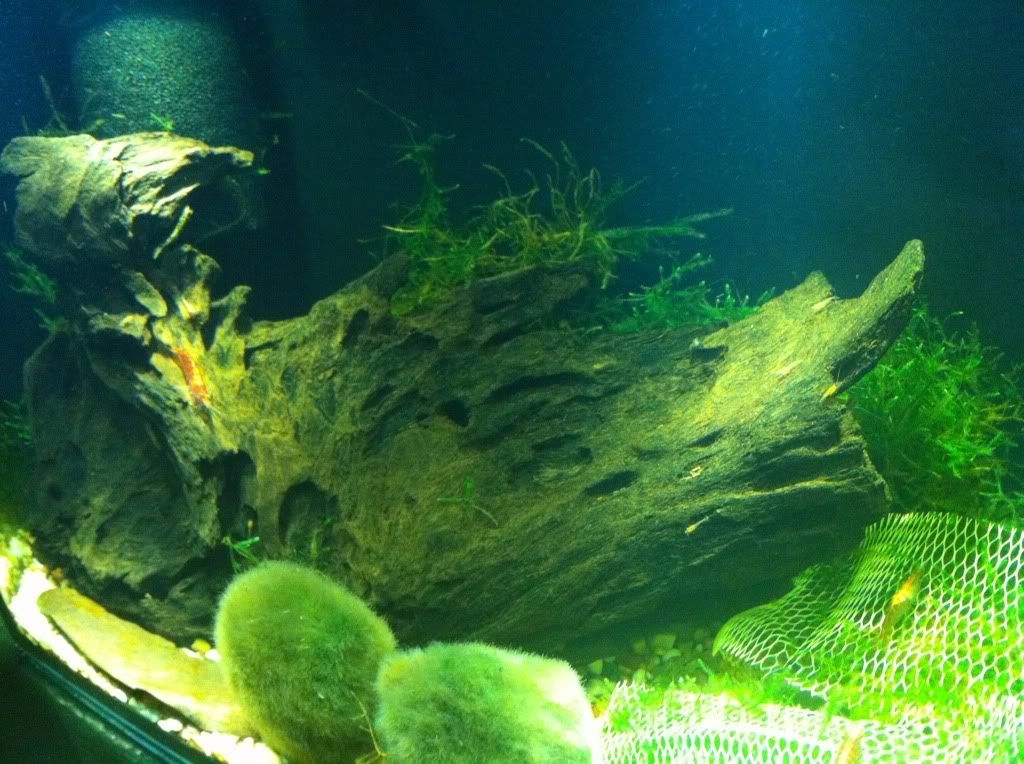 The babies are all around on the wood, the ground, the moss, and they all came from one female!
I had several in my old tank but they never survived. I lately realized this was my blunder, however. But while they were alive, they were a BLAST! I loved watching they. They were so unique and cool. My bettas were very amused by them as well.
I used to buy them 10/$1 and feed them to my Pterois volitans (lionfish). Mmmm... shrimps!
---
Some of my Bettas:
I've had mine now for about 5 days lol. They were 2 for a $1. There's only one place here that sales them. I got 2 and they are both doing fine =D they have a nice shell they can hide in that the fish can't get into and I mostly see them out eating at night.