Please post pics of your bettas roomates here!
---
Well, each section of the forums have a thread to show off the tank and the betta, but there's no credit given to the beautiful tankmates! Let's show off the bettas roomate here!
My bettas roomates are these Cherry Shrimp! He eats some every now and then... But they live in harmony!
He doesn't have roommates yet, but I'll post pics as soon as I get some pygmy cories in about a month.
This needs to be in the "Pictures" section.
one of my Kuhli loaches
---
Bettas

King Louie -- Halfmoon King Betta
Larry the snail: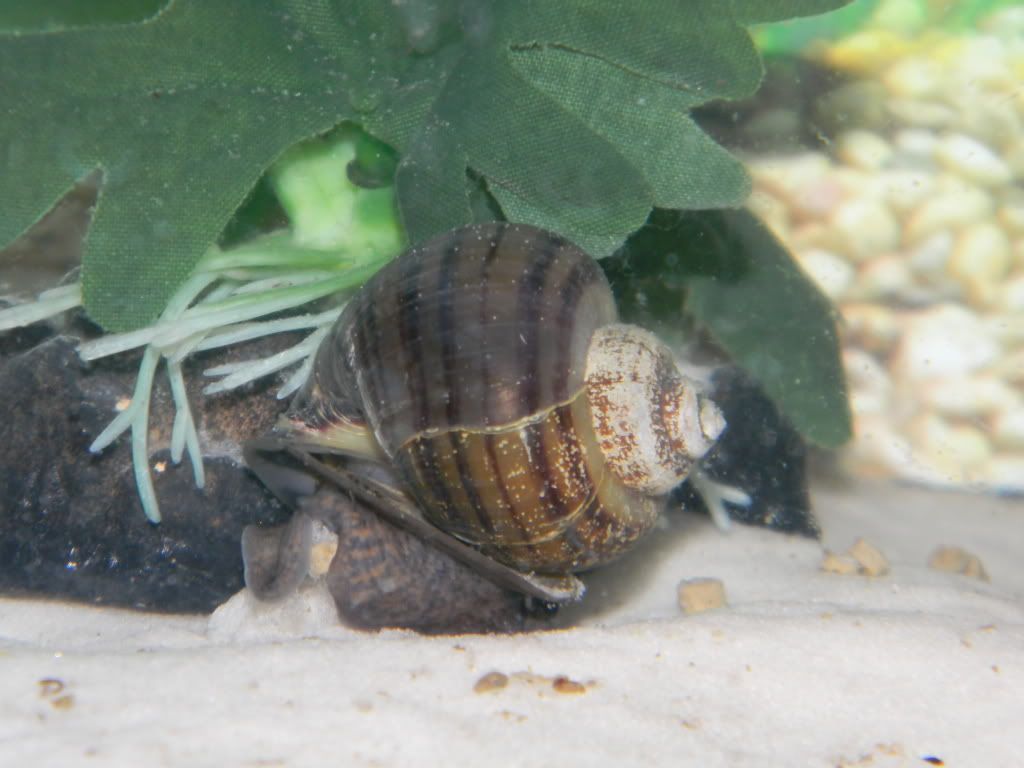 Jackie the ADF: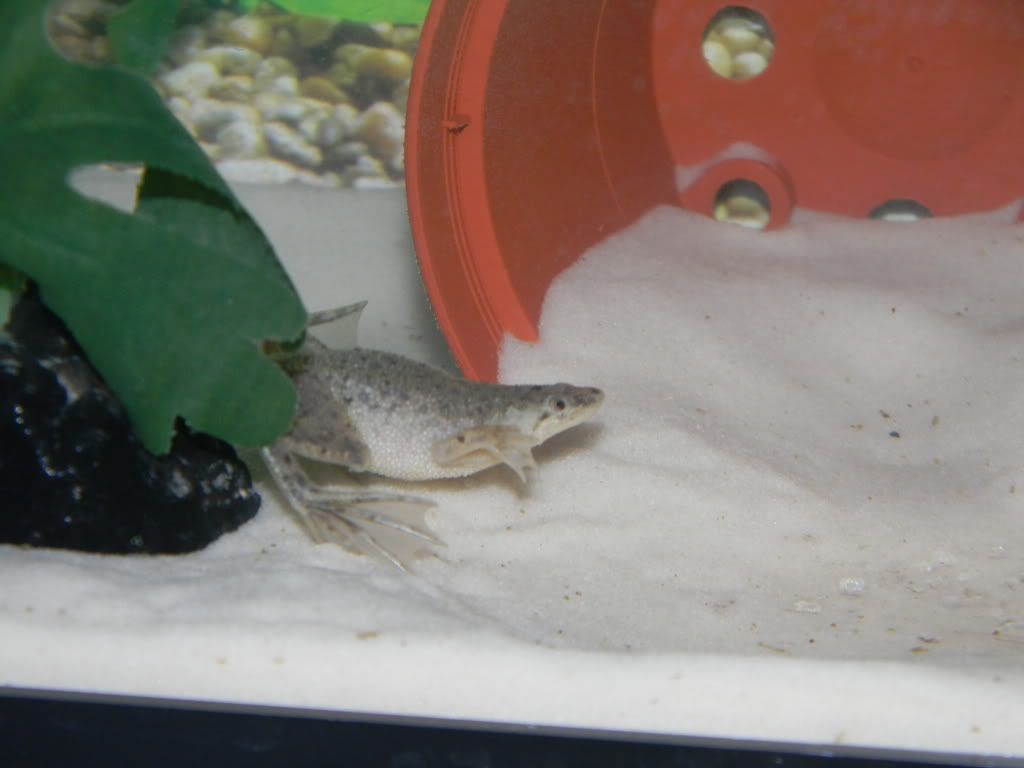 Casper the ALBINO ADF:
Cas and Jackie beside eachother for size comparison:
This is my snail, but it doesn't have a name yet.
---
Life with Lupus is still a life worth living.
Dishing out the truth one post at a time


Quote:
one of my Kuhli loaches
OMG! I love these loaches! I have one too, but he is not the same color. He is on my sorority tank for the time being :P
---
*Forever Fish Mom*
[COLOR=Blue][B]In the 10gal:
*Chrome: Metallic HM Male
*Banner: Pink Marble HM Rose Male
*5 Ghost Shrimp
In the 135gal:
*10 Cory Cats
*5 Tiger Barbs
*3 Khulie Loachs
*1 Zebra Spiny Eel
*1 Half Banded Eel
*1 Sail Fin Pleco
*1 Bichir
*4 Gouramis
*2 Koi Angels
*7 Ghost Shrimp
Pest snails. >:l
And two otocinclus catfishes. :)
---
BETTAS:
Robert Falcon Scott - Red salamander HM plakat
Passed on- Friedrich "Freedy"

OTHER CRITTERS:
Four African Dwarf Frogs - Dorkus, Sporkus, Baron(ess), and Bubbles!