My apple snails are getting huge!
---
I swear every since I bought them (1 month ago) they are already like 30% bigger than when I got them, I can see the new marks on the shells since I bought them.. I find it awesome but if they keep growing at that rate I might have to get them a new tank in like an year... LOL!
I know they can get this big:
Although they are not even close to that size.. But it's still funny.. I'm feeding them everyday with replacements (maybe is overfeeding that is triggering the over growth) but if they are growing so much I need a calcium supply for the shells.. uuugh.
They used to pass on the skull's eyes now they try but cant lol! The are too "fat" for it.
I just don't know if I'm a "superb" owner or if I'm doing something wrong sometimes xD
These are them when I got them:
You can see no shell marks;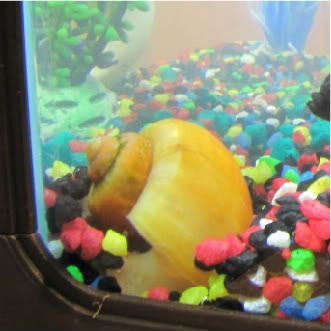 And these are them now;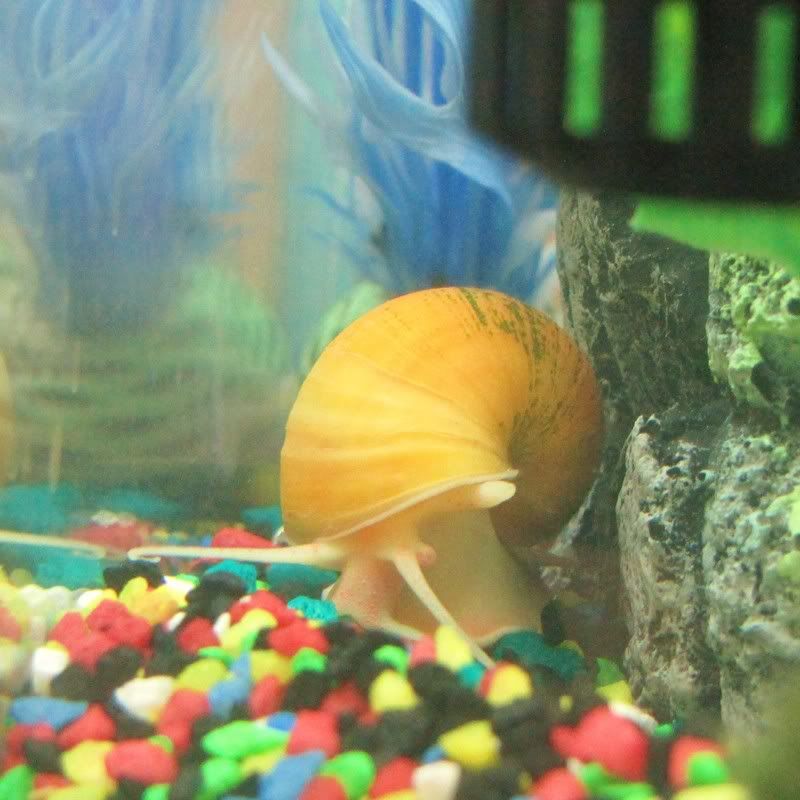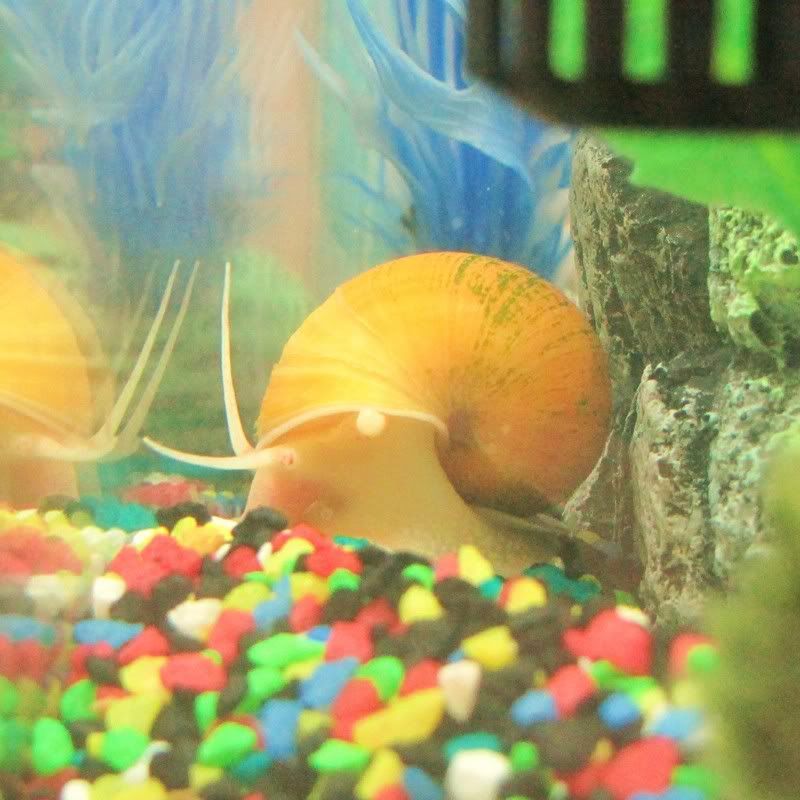 I've heard you can feed snails egg shells for a full calcium replacement but I'm not sure that works for freshwater snails. :V
---
That's me on the photo alright.
yeah, pretty sure the reason they're called apple snails is because they can get to the size of an apple, lol
stuff like spinach and kale and I believe zucchini have a lot of calcium in them
Geez...well I hope mine stay the size of a kumquat..lol They are pretty big now, but man, I would never have thought they would get that big.
Mine love spinach and carrot...I tried to give them a piece of mushroom the other night and they avoided it completely and went for the spinach...haha
---
*monet*Oscar*Blaze*panda*Robin*Milo*Sherlock*Flippy Picasso*August*Mr.Roboto*
yeah I put some spinach and lettuce on their tank... Not really sure they ate it though xD
---
That's me on the photo alright.
New Member
Join Date: Apr 2011
Posts: 103
Wow!! Great pics. I have one purple apple snail and he's growing fast too. I hope he doesn't get to the size of that first pic though or I'm in trouble lol
I was putting the replacement tablet like 5 mins ago when I heard one of the snails eating the lettuce... xD

Sounds like someone rubbing a sandpaper over a wooden table... so cute rofl ;3

At least I'm sure they have some calcium now hehe
---
That's me on the photo alright.
Similar Threads
Thread
Thread Starter
Forum
Replies
Last Post
Apple snails?

Capricorn

The Lounge

10

10-18-2010

10:53 PM