Hey! I'm just going to toss these here as well as make a picture thread about them. Lol
My bettas!
Hemostat, he is an EEHMPK... That is a mouthfull. Lmao!
Pluto, he is a HMDbT and a tail biter to boot... the turd.
and Ryker, he is a DbT, and is impossible to get a decent picture of without flash...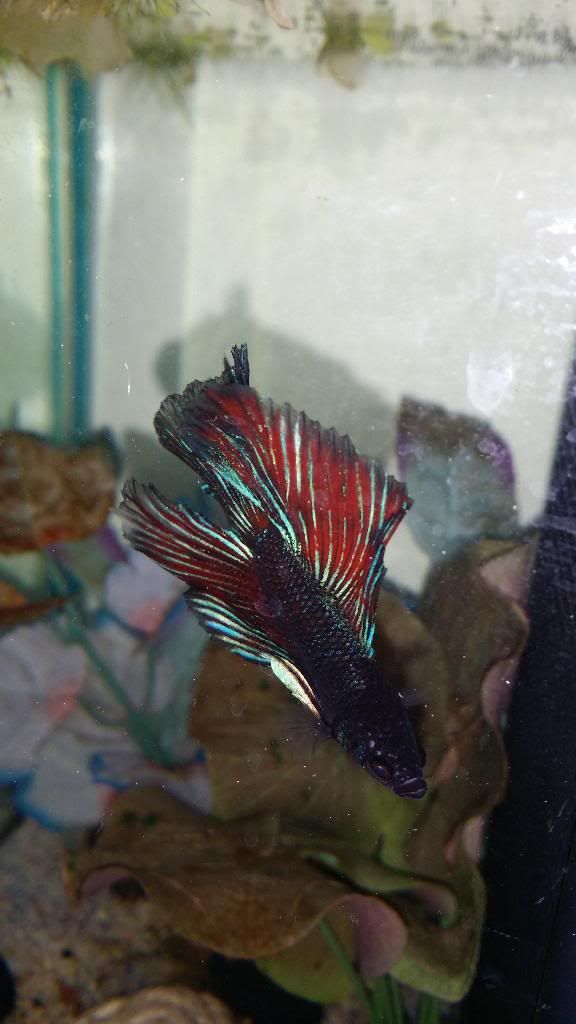 So what do you guys think? X3 oh!!
This was Ryker when I first rescued him...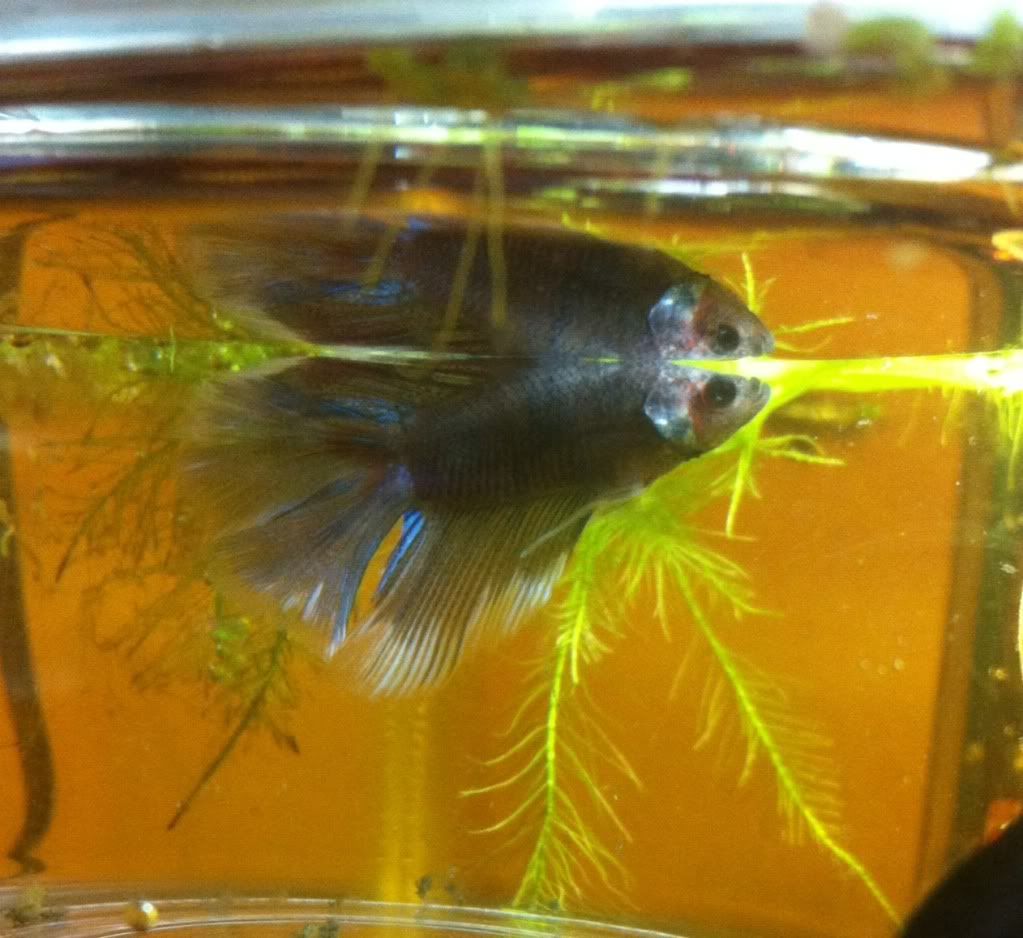 he had sbd and could barely stay upright for more than a few moments.
Omg eggs!!!
---
So my kids were singing last night and I thought, 'Wow! I haven't heard them do that in a pretty long time...' as I was falling asleep. Today... or just now rather, I went to feed my puffers some blackworms and was confused, is there black sand floating in my... OMFG! They look just like teeny axolotl eggs and this is so cool, but I am actually kind of terrified because I've never raised ADF tads, and I don't have any food for them... and... This is the first time they've bred for me... isn't that cool? *faints*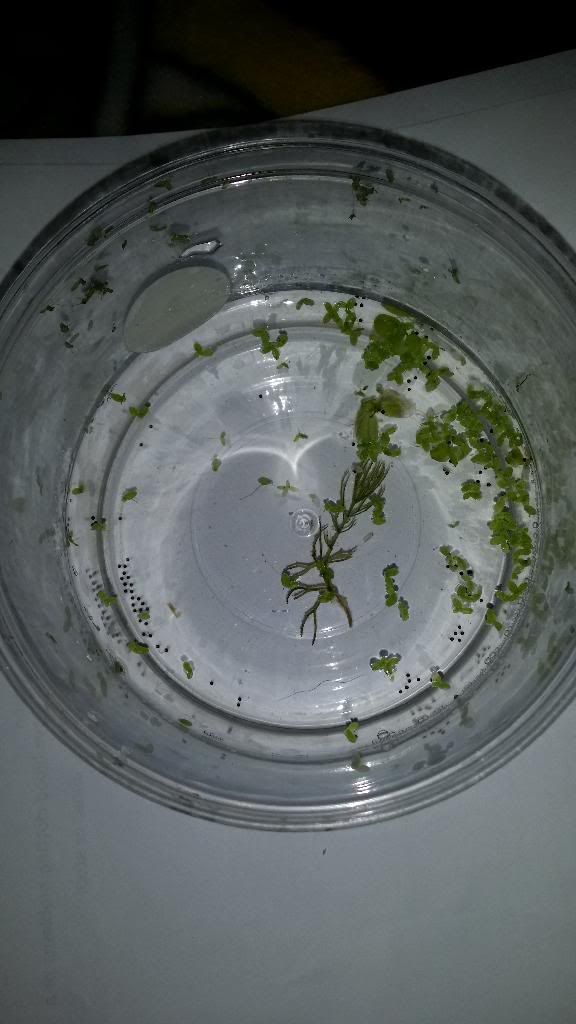 BABIIIIIESSSSSSSSS caps because babies
Posted via Mobile Device
Congratz! How many are there?
Congratz! How many are there?
Yah! Babies!!


Uh there are about 79 visible in that picture... so I would venture to guess about 100 with the ones stuck to the underside of the duckweed.
I found a whole bunch more eggs yesterday... There are now probably 130+ eggs...
Here is a picture of day two.
and some close ups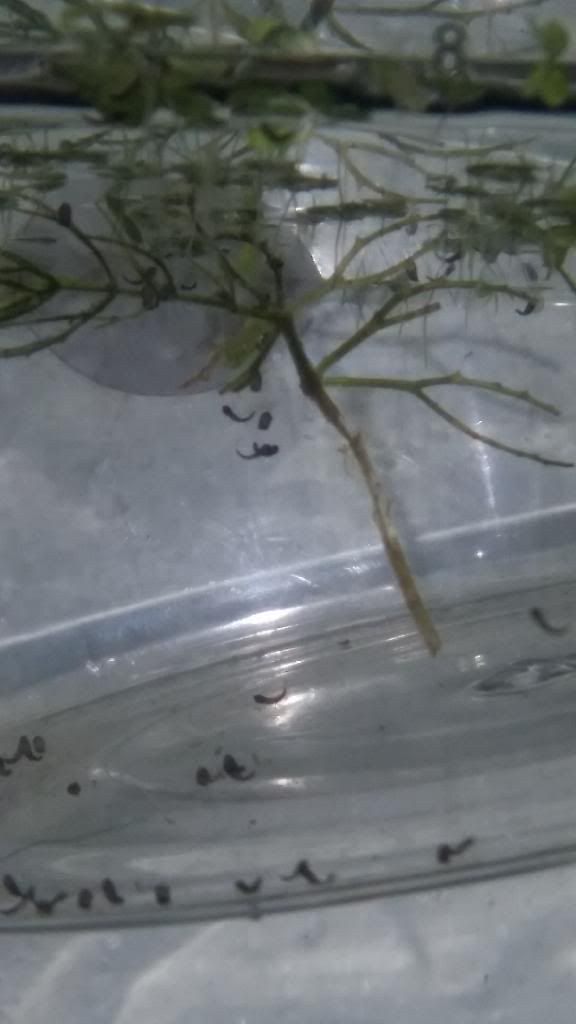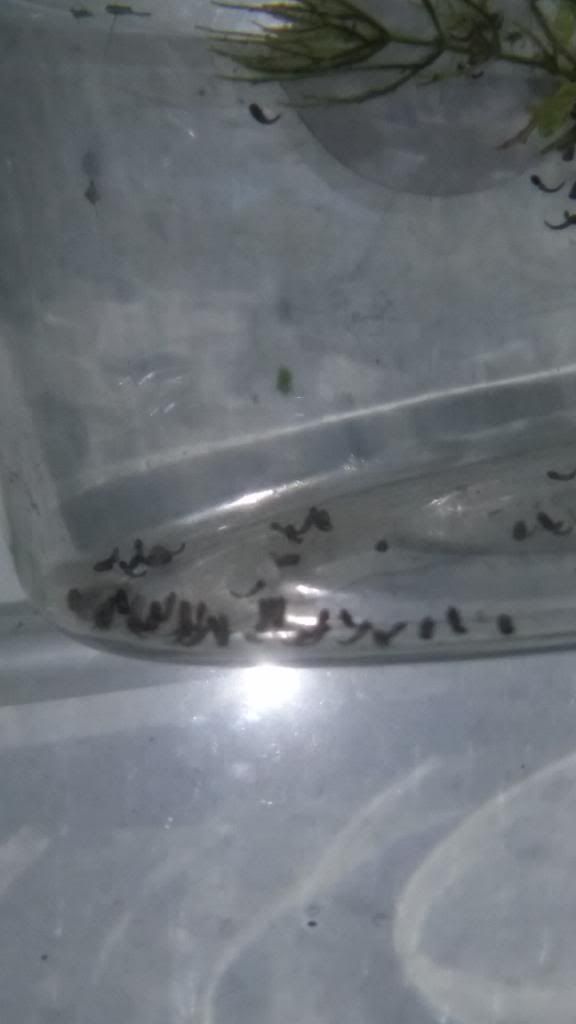 Day three!
Head count Is 99!
I have a friend that deals with micro foods all the time and has the knowledge to raise teeny tads, so they have gone to live with her for a week or two, so that she can get them started, once they are on to larger foods that I can raise easily, then I will get some of the wee ones back and go from there! I'm so excited, here's hoping that they make it and thrive!
---
Last edited by Gizmothefreaky; 12-24-2013 at

01:52 PM

.
Even though I don't think anyone is reading this anymore...

Christmas morning I found they had laid more eggs! I have a microworm culture going, so tomorrow (day three) I will attempt to feed them and count them for the first time... I will try this batch from day one. No pictures tonight.

Hope everyone had a wonderful christmas! I know we did.