Lol thanks! And yeah, I'm sorry I wasn't here sooner, I've been sick. Heh..

I have never seen frogs attack each other persay, what most likely happened is that she, having very poor eyesight, thought he was trying to eat all of the food/ he was food, and hurried to eat. Lol

And yeah, I miss Cas... He caught red-leg and passed... :(
:( I hope you're feeling better, and that the little one stays well - sick kiddo's can be beastly. Sorry for your frog :( He was a cutie!
Olympia, look at these females - they'll make you feel MUCH better. OMG FAT!
Martin Truckenbrodt's African Dwarf Clawed Frogs - Hymenochirus spec. 1
Mine are BOTH still youngish, especially the male, so maybe yours is just older and more. . .ahhhh. . . full!
I hope you're well now, Gizmo! Thanks for sharing the photos of your previous frogs, they were both beautiful.
I love the discussion about tubby frogs, it's made a tiring day better
---
"There will come a time when three words uttered with charity and meekness shall receive a far more blessed reward than three thousand volumes written with disdainful sharpness of wit."
Goodness... That female is scary fat. Lmao!! But apparently very healthy. Lol

I have pictures of Cas with his red legs if anyone wants to see what that looks like? I think they are very educational...

And am feeling much better now, thank you do much!
Jackie:
Casper:
Both together:
I miss these two all the time, i think they are my favorites that i have ever had... lol
They were such CUTIES!!! The difference in size between males and females is pretty dramatic, isn't it? I never realized until I got a male, and I've been assuming that he's still small. . . now it's looking like he might actually be full-size! He was smaller from the time I brought him home than Specks, the female.
yeah, lol there really is a huge difference between males and females, but they are great either way. XD
Both of my frogs have a pinkinshness about their legs. . . I always assumed it to be normal coloration? Should I worry?
Here, I'll show you guys what red-leg in an albino looks like... This is just two days before he passed away, there was also fuzz around his feet, so just pinkish shouldn't be a problem, only if they start to get like... Blood colored. Heh...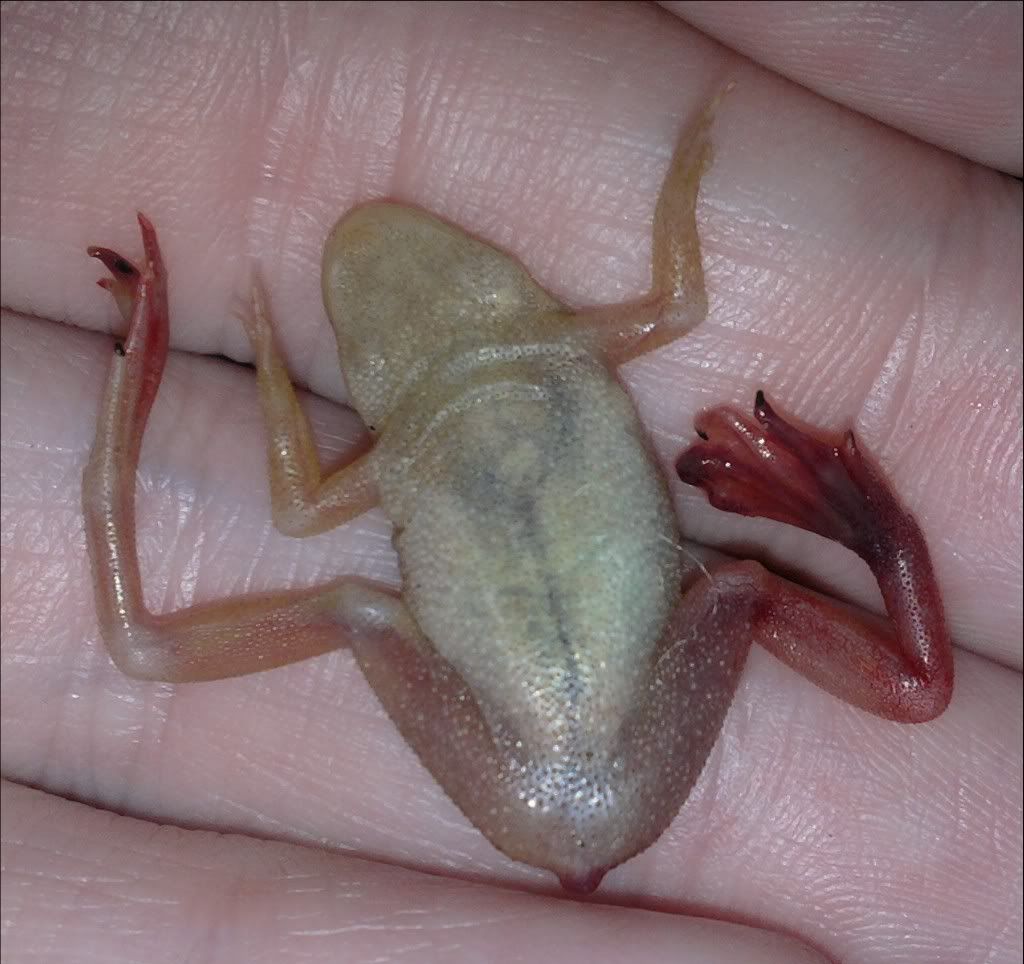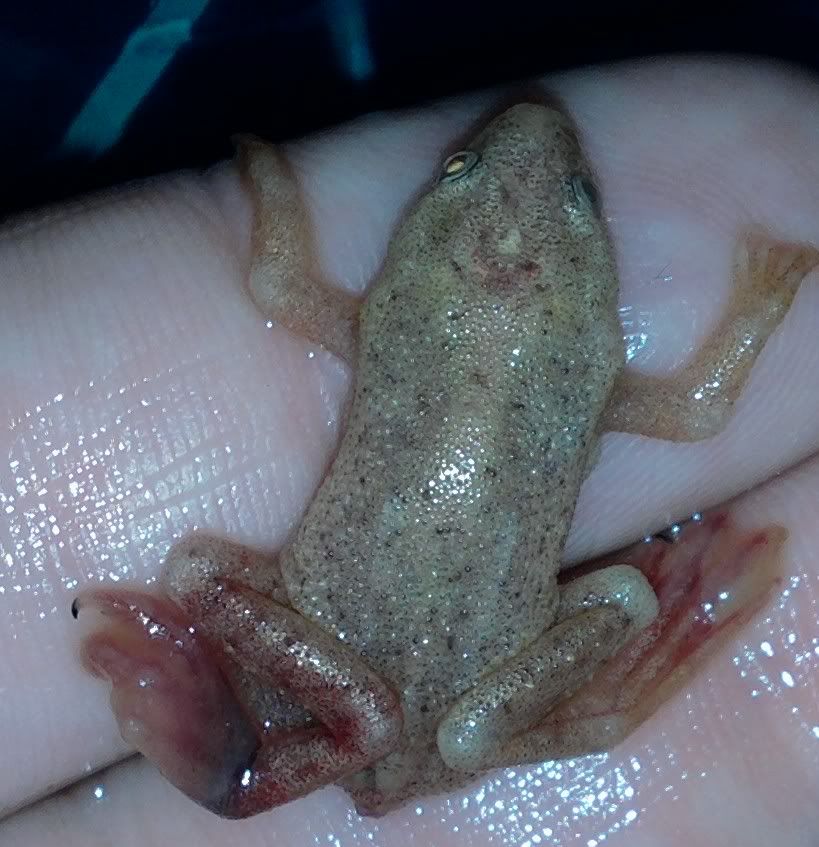 Awe red leg is horrible :( poor little guy
Posted via Mobile Device