Thank you for saying that DQ. I don't want people getting defensive.... "spot" my HM would have no chance at winning the show category
---
Banned
Join Date: Jul 2008
Location: Central Texas
Posts: 27,607
I'm tempted to enter 2 of mine but... I don't know. Lol
C'mon the whole point of this is to have fun. That white male would stand a great chance at winning IMO
---
I think what defines a great "pet" Betta is a beautiful Betta, and a good story behind the purchase or adoption of the Betta. This is what I would vote for
---
I just relized my story for My orange PK male was a bit.... Um.. Informative... Let meh change it
---
*****FIXED ENTRY***** how you wound up eith this fish.
Name: (If Applicable) orange
Age: not sure. From petsmart
CLASS: Pet : Plakat male : Dragon/metallic/copper
How'd You Wound Up With this fish(es): as I always do I was marveling at the fish in the LPS... I saw this gorgeous guy and just had to have him. Every time I walk in the room he wiggles and flares at the fish next to him like "look at me isn't this sure little face worth some bloodworms??" "thank you for rescuing me" or even sometimes when his tank is next to a "ladies tank" he gets all big and puffy and is like. "Look at me!"" I would be the best boyfriend for you!" every time I just imagine the other girl just rolling her eyes. He is full of personality and I love him. I hope he lives a long full life that We can both enjoy. His favorite place to fast is all ove the tank. He is like a mini race car all day and virtually never rests
Picture(s)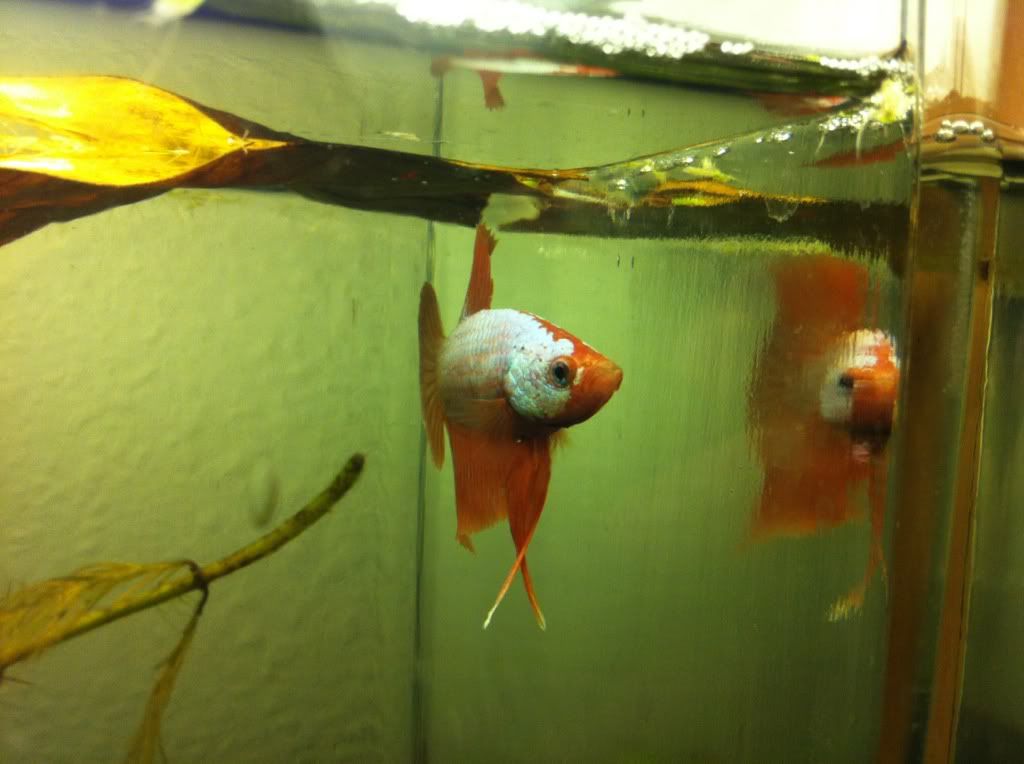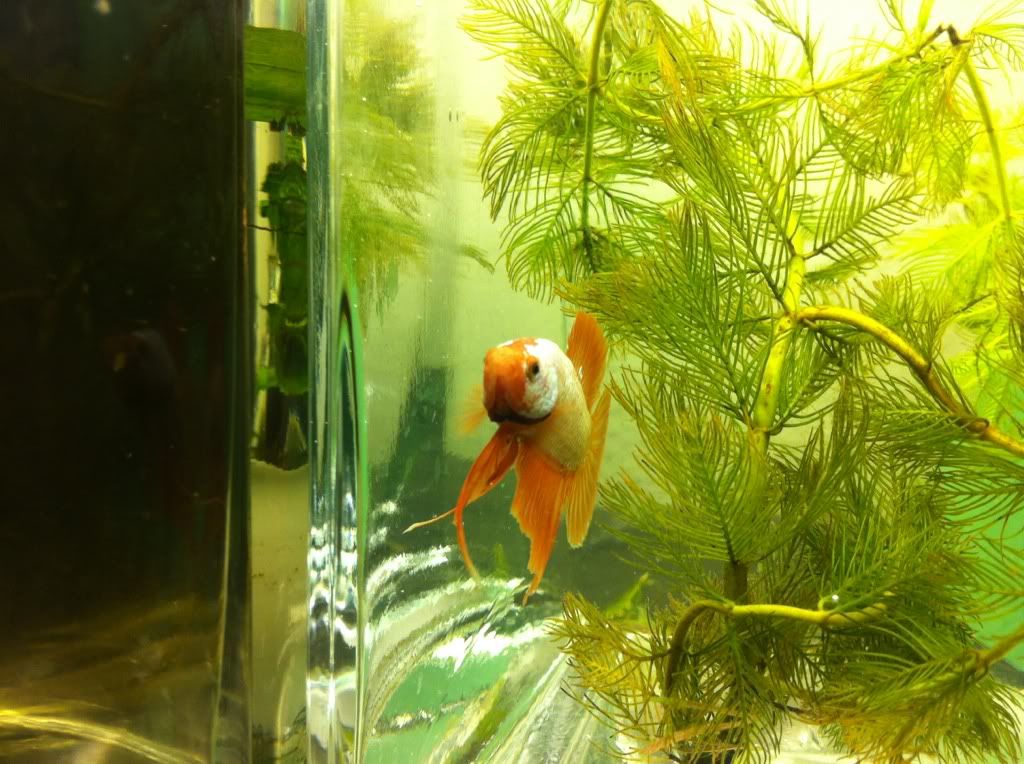 ---
Thank you DQ! That's just what I wanted to say.
Quote:
I just thought I'd point out to people who enter the show categories, as Becky pointed out these fish will be judged a little differently so if a judge says your betta has too long of an anal fin or the tail is uneven or something like that please don't get offended. It's meant to be constructive not that you have a crappy looking fish.
Well, about the class, the fish can look however you want it to look as long as it is the correct tail type as the show you wish it to be in. It's all your decision to place the fish in whichever class you want (as long as the tail type is in the class you want to place the fish in)
So you can either go for show or pet classes depending in your personal perefference.
Nice male by the way!
Quote:
Name: Ego
Age: ~10 months
Breed/coloration(s): Doubletail/Pink-Orange...not sure what qualifies one as "show" or "pet"
How'd You Wound Up With this fish: Local pet store after having to dismantle my saltwater aquarium due to inability to take it to college. A betta and small tank is easy to transport a few miles!
Picture(s):
Thanks for viewing!
---
The results are in!
http://www.bettafish.com/showthread....74#post1194774
EVERYONE GO COMMENT AND POST YOUR RESPONSES TO IT!!
Marki's Adventure:] (STORY)
http://www.bettafish.com/showthread....245#post858245
VIEW MY AUCTIONS- MY AUCTIONS
Banned
Join Date: Jul 2008
Location: Central Texas
Posts: 27,607
Oh, I know that you're trying to have fun. It sounds fun. Lol