CLASS: Pet
Name: Bruno
Age: 19m
Breed/coloration(s):King PK / Malaysian
How'd You Wound Up: Hawaii's Local Breeder
Father of the 1st Generation
---
Class: ?
Name: Frozone
Age: about 5-6 months
Breed:HMPK
coloration: Copper
How'd you wound up with this fish: got him off AB
---
Bettas: Kassandra & Aeneas
R.I.P. Indigo, Ramses, Perseus, Alpha, Omega, Toby, Frozone, & Ares
PET
Name:
Teeney
Age:
7 months?? (ive had her 4 months)
Breed/coloration(s):
VT female- orange
How'd You Wound Up With this fish(es)
: I was at walmart and picked up a blue VT male. I went and asked my parents if i could get him and surprisingly, they said yes! I went back and found a tank but then I saw an orange blob moving in the distance. I walked over where the females were. I was surprised to see a bright colored female, because at that time I had thought all female bettas were dull & boring. I was wrong. Teeney chose me. :)
Picture(s):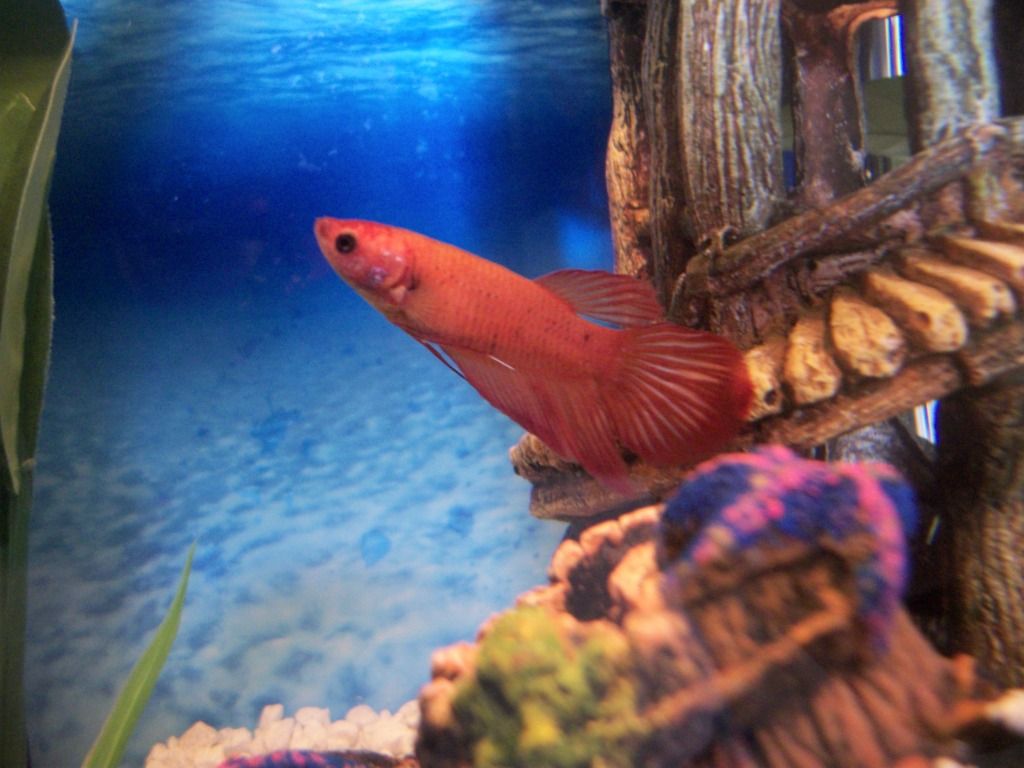 ---
"Some people talk to animals. Not many listen though. That's the problem."
― A.A. Milne
__________________________________
Espeon female halfmoon / 10G

Jolteon male dumbo plakat / 10G

---
Last edited by teeneythebetta; 07-31-2012 at

06:52 PM

.
Class: Multi halfmoon
Age: 11 weeks
Type: Halfmoon, multi color
How I got this fish: Purchased from IBC Grand Champion Karen Mac Auley, grandfather was the blue Best Of Show male at the California show in March I believe.
sexy beast.jpg
fins hm male.jpg
---
Who am I? Well I am a Junior Member of the International Betta Congress and a breeder of white HMPKs, red dragon HMPKs, black/red dragon HMPKs, metallic multi HMPKs, blue masked HMPKs, and now multi color HMs. Soon to add black HMs. I will be showing in New Breeder class in fall of 2012.
It closes at 12:00 PM so in about 45 minutes
I will organize everything so tonight judging can begin!
---
IBC Member
lol it's nearly 1pm here!! I got Bowser in long ago though :p It's going to be a tough decision! Good luck everyone!
---
"Education is the most powerful weapon which you can use to change the world." -N. Mandela
To my journal!
http://www.tropicalfishkeeping.com/j...ourami-592858/