Pet..i guess I have to do it again??
---
Nah, its fine
I am keeping tabs on all entries.
...
---
Over hundreds of bettas die in their small, dirty cups each day. Only you can help them live. Research and then save them, today!

Class: Pet
Name: Gabriel
Age: Passed away at 3 years of age on the eve of 7/8/12.
Breed/Coloration(s): Bronze, pink and white OHM male.
How you wound up with the fish(es): Ebay
---
~~~~~~~~~~~~~~~~
"The day the power of love overrules the love of power, the world will know peace."
―
Mahatma Gandhi
~~~~~~~~~~~~~~~~
So many nice fish are being entered :D
I'll enter my little guy in the pet category just for kicks haha
Class:
Pet
Name:
Oliver
Age:
Around 2 I think.
Breed/coloration(s):
Multicolour Butterfly? - Double veil tail male
How'd You Wound Up With this fish(es):
I was picking up supplies to start setting up his tank and even though I wasn't ready to get a fish I saw him and I couldn't leave the store without him. I ended up spending a lot more money than anticipated that day to make sure I had a tank to put him in!! He ended up being a real feisty guy.
Picture(s):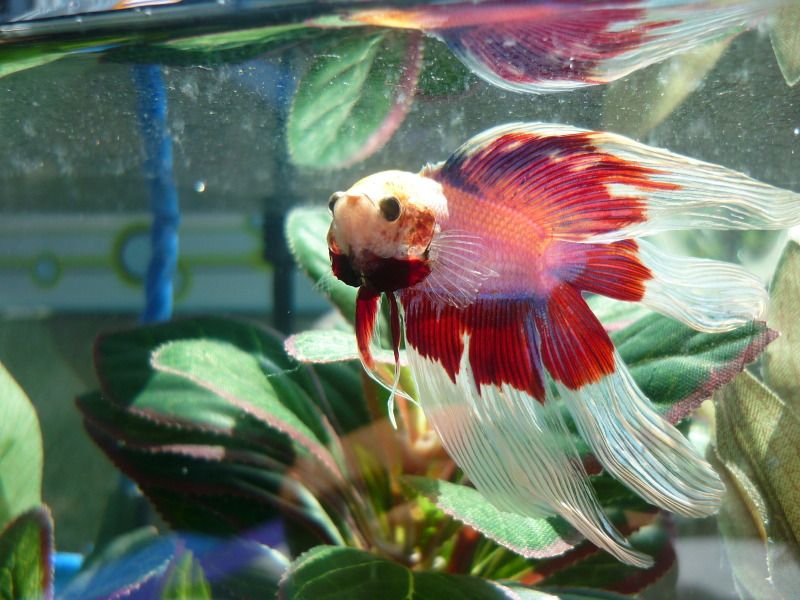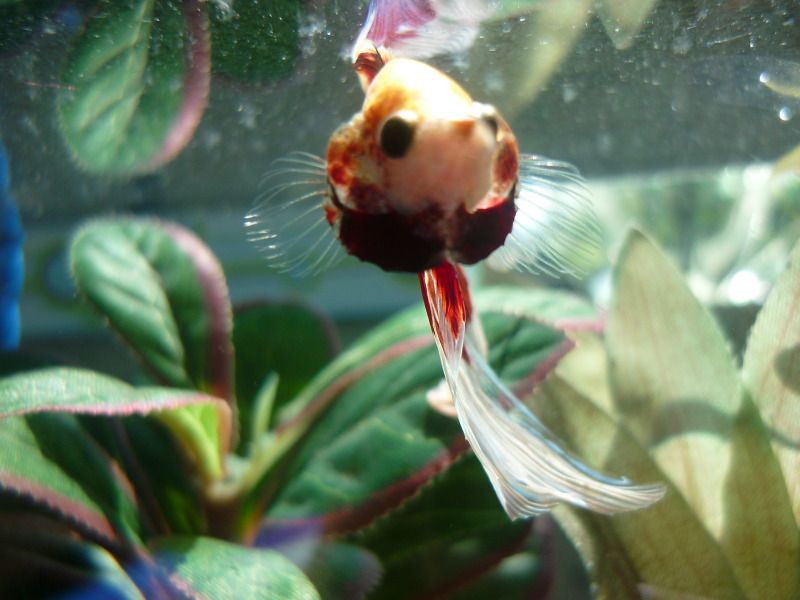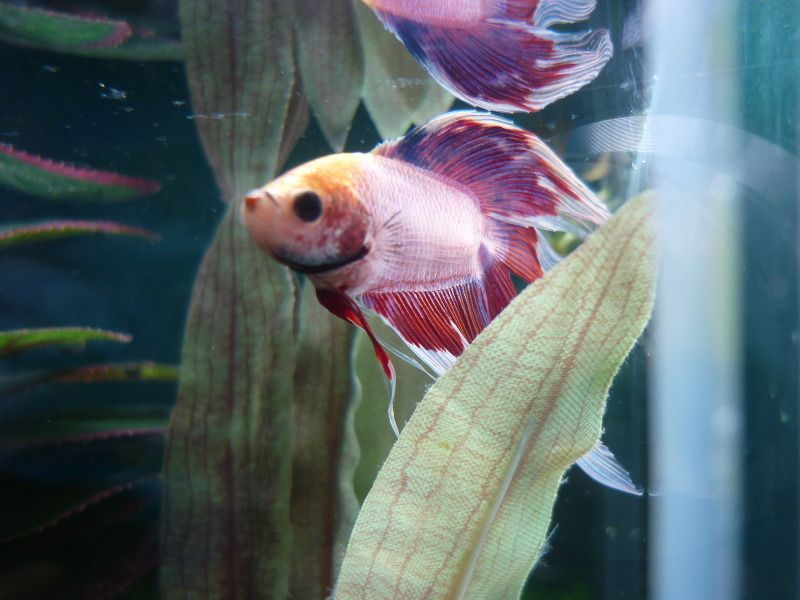 aghh soo cuuuute such adorable fish maybe i will enter i forget how to upload them tho lol
---
i have 9 bettas together, i dog named sunny, a few tetras, and a pond out my back door
god made fish to be rainbows under the water
Do we have a Delta class? Halfmoons should be 180 degrees. No less.
---
Who am I? Well I am a Junior Member of the International Betta Congress and a breeder of white HMPKs, red dragon HMPKs, black/red dragon HMPKs, metallic multi HMPKs, blue masked HMPKs, and now multi color HMs. Soon to add black HMs. I will be showing in New Breeder class in fall of 2012.
Yes there is a delta/super delta class
New Member
Join Date: Jul 2012
Posts: 3
Name: Hadouken
Age: 1 year 4 month
CLASS: Halfmoon
How'd You Wound Up With this fish(es): I got him through a friend who rescues betta from fighting tanks that people have for entertainment
Picture(s):
New Member
Join Date: Jul 2012
Posts: 3
Contest
---
Name: Angie
Age: 2 years
CLASS: female (maybe Halfmoon)
How'd You Wound Up With this fish(es): I got her and another from my girlfriend as a present
Picture(s):