Name: No name
Age: um.....
CLASS: Pet, CT
How'd You Wind Up With this fish: Wanted a new girl for my sorority
Picture
---
Open your eyes
Now is the time
To rise up
With darkness we'll still shine

New Member
Join Date: Feb 2012
Posts: 3
Name: Spartan
Age: 4 months
Class: Show, HM
How did you wind up with this fish: Bought from Aquabid from Interbettas
New Member
Join Date: Feb 2012
Posts: 3
Name: Achilles
Age: 4.5 months
Class: Show, HM
How did you wind up with this fish: Bought from Interbettas
New Member
Join Date: Feb 2012
Posts: 3
Name: Midas
Age: 5 months
Class: Probably pet?, HM
How did you wind up with this fish: Bought him at Petco
Ok, noted :)
---
BeckyFish97
Proud mum of : Gandalf, Lily,(ohm bettas)
Pineapple (male betta)
Jade, Indigo (hm bettas)
a few platys, a few guppies,
a few shrimp,
and whatever else sneaked into my tank while I wasnt looking
If it moves. . .BITE IT!!!
Name
: Flow
Age
: 1 1/2-ish maybe getting closer to 2 or 3? (bought him on June 16, 2011)
Breed/coloration(s)
: Crowntail / Marble / Thai Flag / Monster / multi-color
Class:
Show

How You Wound Up With this fish
: Found him at Petsmart shoved in the back of the shelf.
Picture(s)
: Tried to get the best pics I had.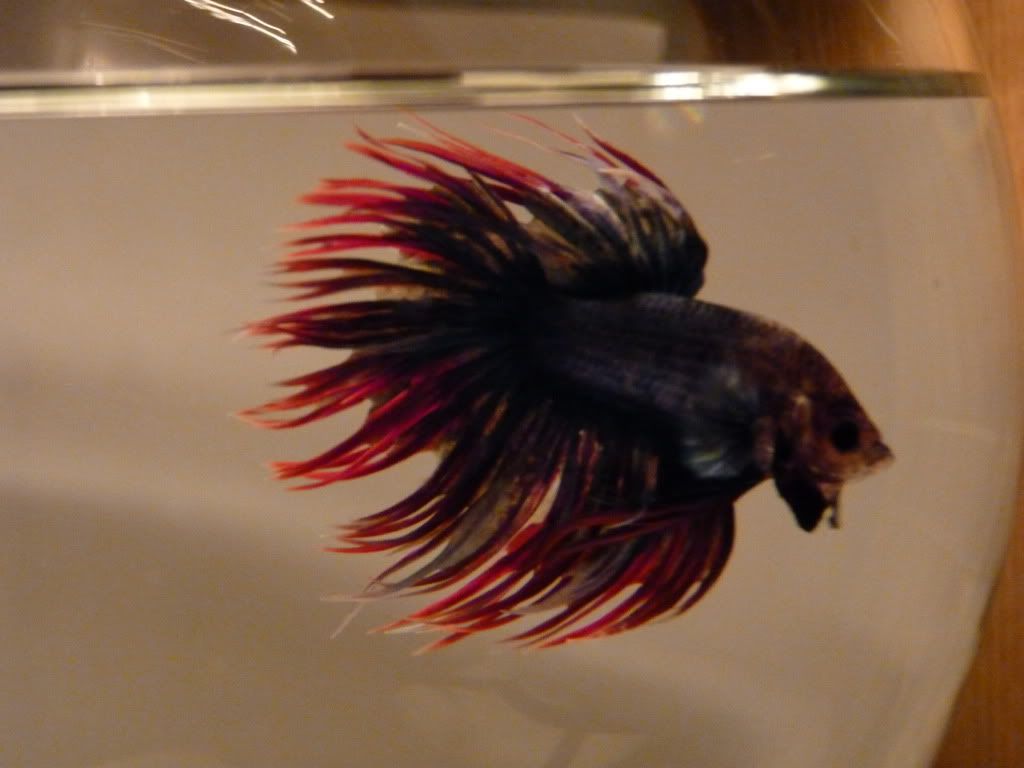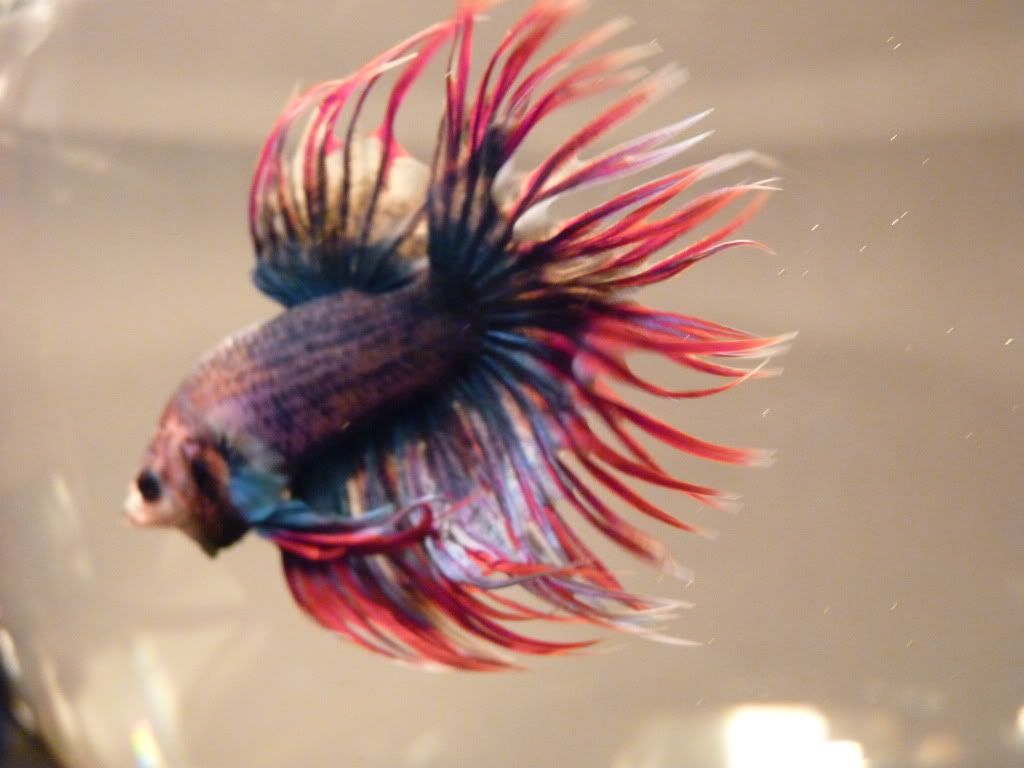 ---
.....Betta Fish are like potato chips, it's hard to have just one!
Arm yourself with knowledge.
Consider advise.
Make informed decisions.
Name: (If Applicable) umm.... Sal... Get it???
Sal
amander
Age: 3.5 months
CLASS: SHOW: Halfmoon/rosetail Male : Marble/Grizzle/Butterfly/Multicolor( Includes Bicolor?) Salamander
How'd You Wound Up With this fish(es): thought he was pretty on AB. Ive always wanted to create a salamander line
Picture(s):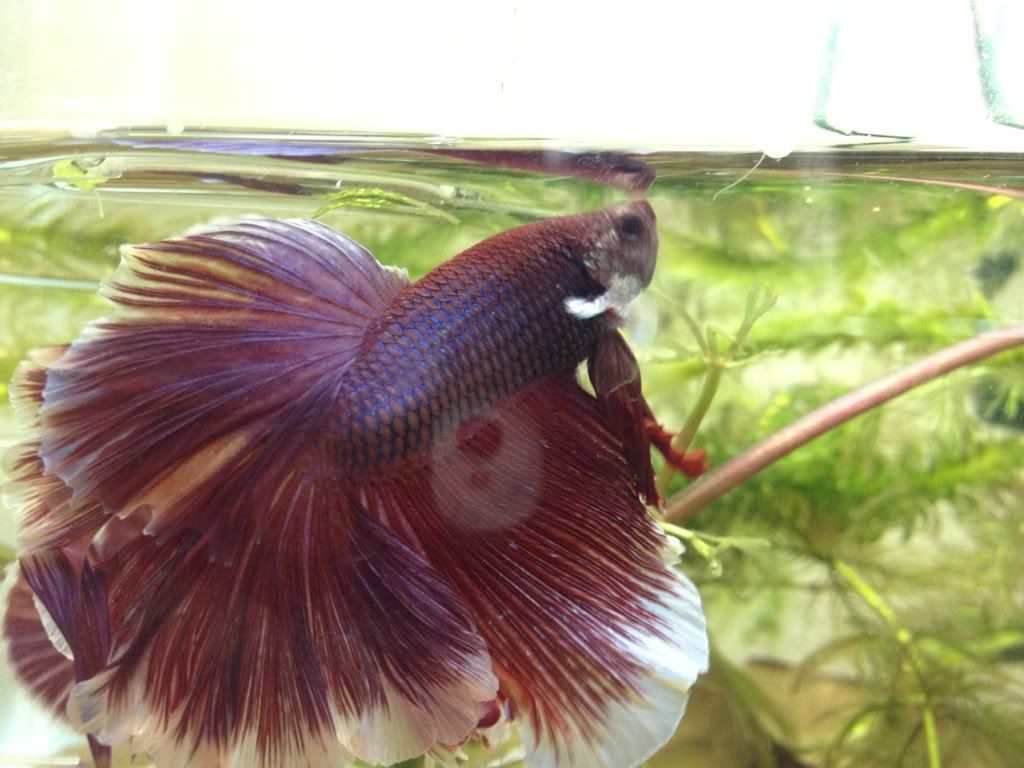 ---
Name: (If Applicable) splash... She was jumping around and a spazzy fish. Hence why I named her "splash"
Age: not sure... Guessing 3-4 months
CLASS: SHOW: Halfmoon female Marble/Grizzle/Butterfly/Multicolor( Includes Bicolor?) Salamander
How'd You Wound Up With this fish(es): thought she was pretty on AB. Ive always wanted to create a salamander line
Picture(s):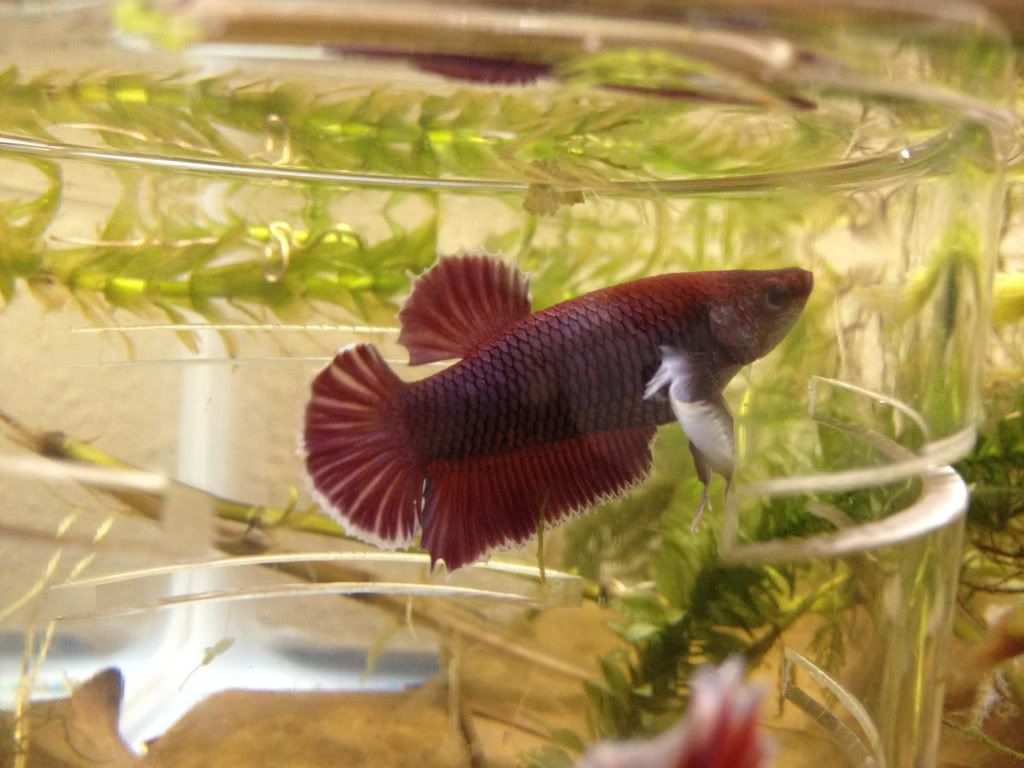 ---
Name: (If Applicable) orange
Age: not sure. From petsmart
CLASS: Pet : Plakat male : Dragon/metallic/copper
How'd You Wound Up With this fish(es): as I always do I was marveling at the fish in the LPS... I saw this gorgeous guy and just had to have him. He is full of personality
Picture(s)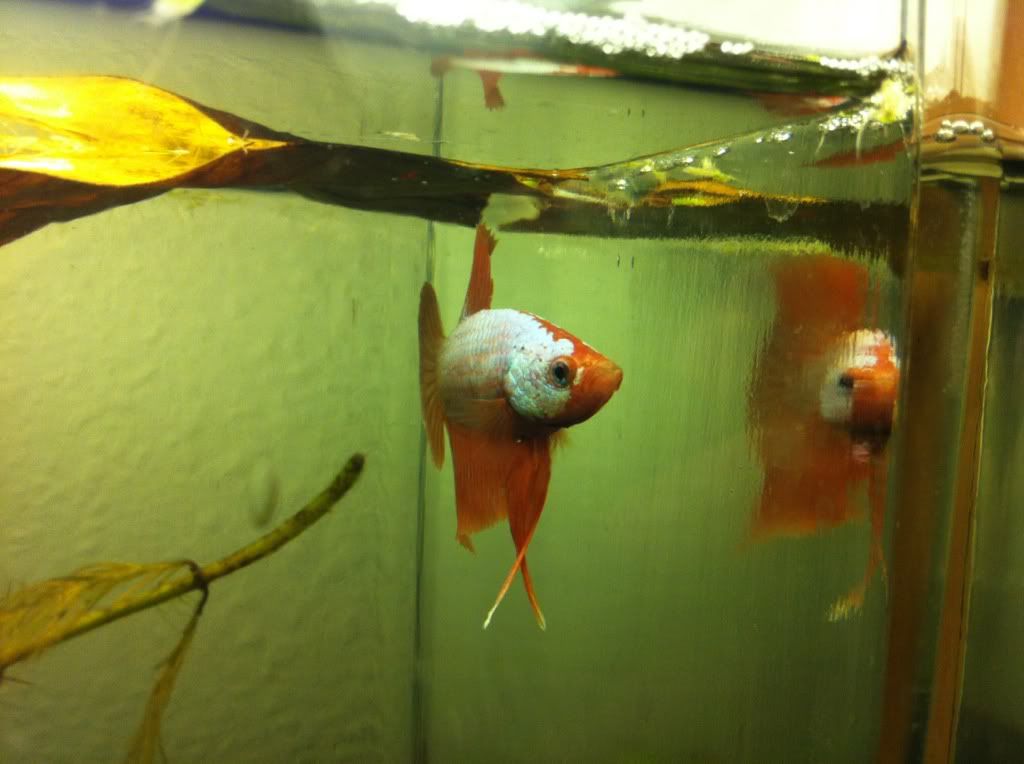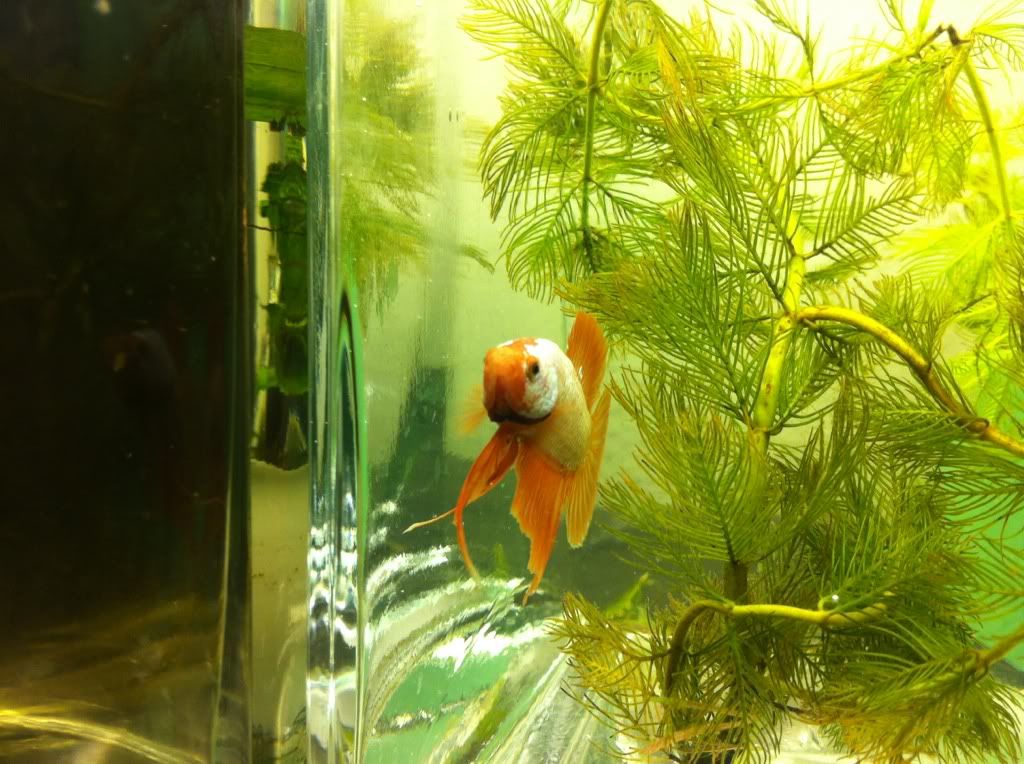 ---