Also, this really is just how dark Nova is in person, not just weird lighting
Entry
---
This is Lucky, my marble veil tail male. His fins have gotten ridiculously long.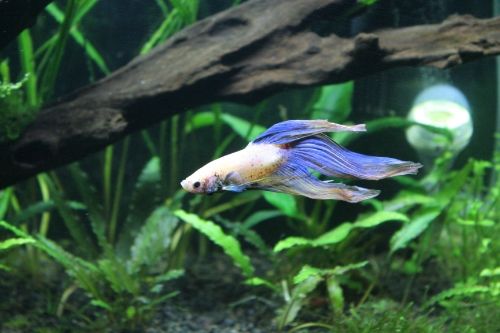 ---
betta splendens (domestic) | betta imbellis | betta falx
Introducing....
---
Peach, the love of my life.
IMG_6159.jpg
IMG_5913.jpg
Am I going against the rules by adding two pictures of the same fish? I know others entered multiple fish...
He's pink and purple :) not sure if he is considered multicolor or marble. I have a hard time getting good pictures of him because he is always moving!!!
---
Betta:Iris
---
"Nothing like it, baby!" -Cabanela

Why did I become a fishkeeper in the first place...? Because someone has to look out for the fish who have no one on their side.
Alvalta(vt) Chell(vt) Asami(vt) Trucy(vt) Shiseru(CT) Iris(VT )
Average pet Owner:To the pet store! Wallet:NOOOOOOOOOOOOOOO!
---
Kindness and respect should be shown to all animals, no matter if they are furry, scaly, big, or small. Be a hero to the animals and GO VEGAN!

I would so hate to be a judge in this contest. They are all lovely fish.
I totally want a VT male now.