Quote:
You see it was going to be a nice cute little picture of Tony, he's my little CT baby Betta who was having issues with his swim bladder so I was taking pictures of him to track his progress with his bladder and see if it was anything to do with the foods and stuff. So when I uploaded the pictures I didn't realize that his boyfriend, Steve, snuck in there
I guess Steve was just a little jealous! Haha, here are my two baby boy's who are happily doing well now, Tony and Steve!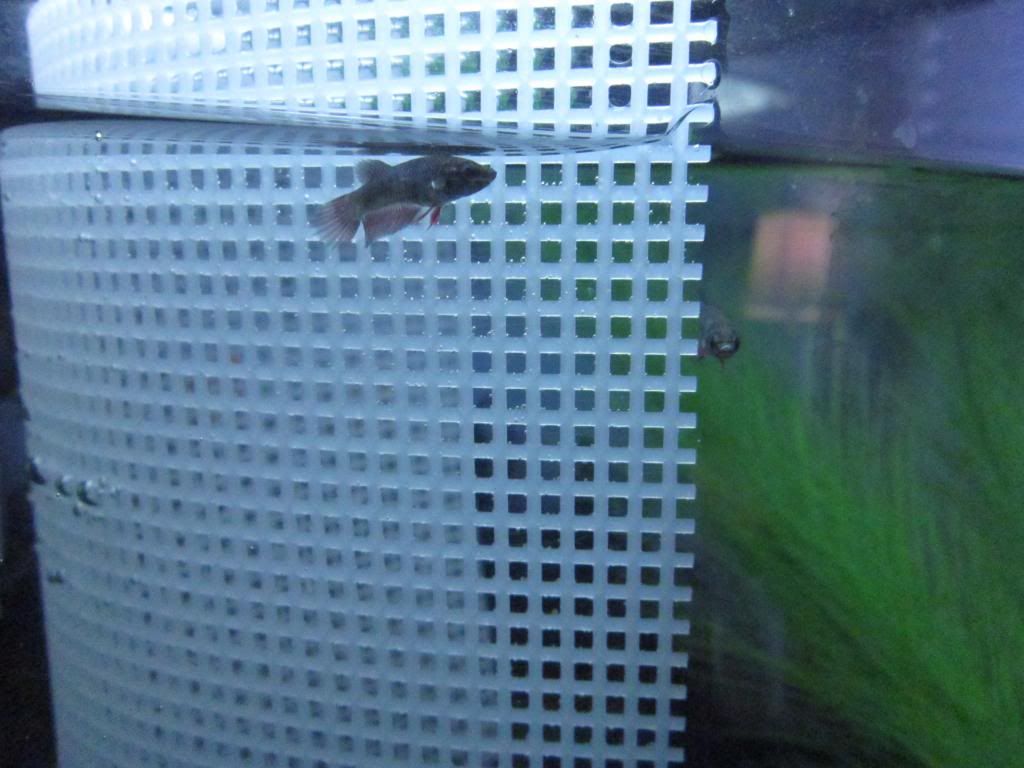 So cute !
---
100Gal Cichlid tank, 80 Gal planted Community, 20Gal planted Betta, 7gal planted Betta, 20gal goldfish grow out. Yeah I like fish.
Haha, thank you Snowflake!
---
Rembrandt II, Suiché
Leopards: 1:4 Hawkeye, Luna, Astrael, Dorian, Cullen
Gargoyle: Cloudjumper and Toothless
Member
Join Date: Feb 2013
Location: Alberta, Canada
Posts: 542
Trying to take a pic of my little Otto named Puckles....Winston always gets in the picture...
I was trying to take a picture of my black dragon flaring (the PK in the cup) when Viserion barged into the shot.
---
LOL, love how it completely unfocused the camera Feng!
Heh, yeah. I put him in to flare and Viserion stole the show. In the end, I got no pictures of my black dragon. xD
---
I knew I must have some photobomb pics, with all the ones I've taken. I thought this was a cute one. :)