Photobomb Contest
---
Permission for this contest was given by Perseusmom. This is not an official BettaFish.com contest, and the forum staff are not involved in any way.


Hi there everyone! This is my first contest, so please bear with me XD
The theme of this contest will be Photobombing; a picture that was supposed to be of one fish, but was interrupted by another betta or other fish somewhere in the picture. Seeing cute little fish popping into pictures always brightens my day, because its so darn adorable!
I will be the judge, and the prize will be $20 USD towards any online fish related purchase, shipping included in the price. This can include food, filter supplies, or even a fish if you can find one in the price range! (This is just for one item, multiple items cannot be included to fill up the $20)

Here are the rules:

1. The picture must be centered on a betta, but the photobomber can be any type of fish/invertebrate
2. It must be of your own fish, and it must be your own photo
3. Captions are allowed, but please to not do any photo-manipulations to improve the picture, not everyone has image editing programs
4. One Picture per person
5. Have fun!

Deadline is August 1st at 12pm Central Time.


Hahaha can't wait to see some of these entries!! Here is mine... was trying to capture a bit of a flaring contest between Kitkat and Tagalong... apparently Kira wanted to say hello!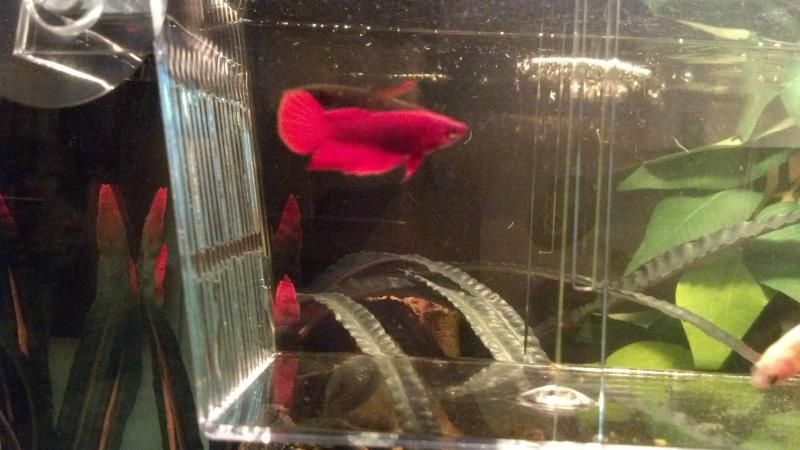 ---
Back after a hiatus.
Pongo - HMPK Koi Male
Onyx - DSH Cat
Wait, so the camera must have been targeted to a betta? I have a guppy picture that Breme totally photobombed. He's in it, pleasee?
---
Over hundreds of bettas die in their small, dirty cups each day. Only you can help them live. Research and then save them, today!

Can I help judge? I only have one fish so I won't be doing any entries. XD
Pweese? :3
---
~bettalover2000
I>~<I

Bowties, are, cool.
One Ring to Rule Them All, One Ring to Find Them, One Ring to Bring Them All, And In The Darkness
Bind Them

Rule Edit: The betta may be the photobomber or the photobombed, but no matter what, there has to be a betta.


bettalover2000 - Sorry, but I am going to be the only judge for this one.
Muhaha, time to search through my pictures
---
Rembrandt II, Suiché
Leopards: 1:4 Hawkeye, Luna, Astrael, Dorian, Cullen
Gargoyle: Cloudjumper and Toothless
---
Over hundreds of bettas die in their small, dirty cups each day. Only you can help them live. Research and then save them, today!

You see it was going to be a nice cute little picture of Tony, he's my little CT baby Betta who was having issues with his swim bladder so I was taking pictures of him to track his progress with his bladder and see if it was anything to do with the foods and stuff. So when I uploaded the pictures I didn't realize that his boyfriend, Steve, snuck in there
I guess Steve was just a little jealous! Haha, here are my two baby boy's who are happily doing well now, Tony and Steve!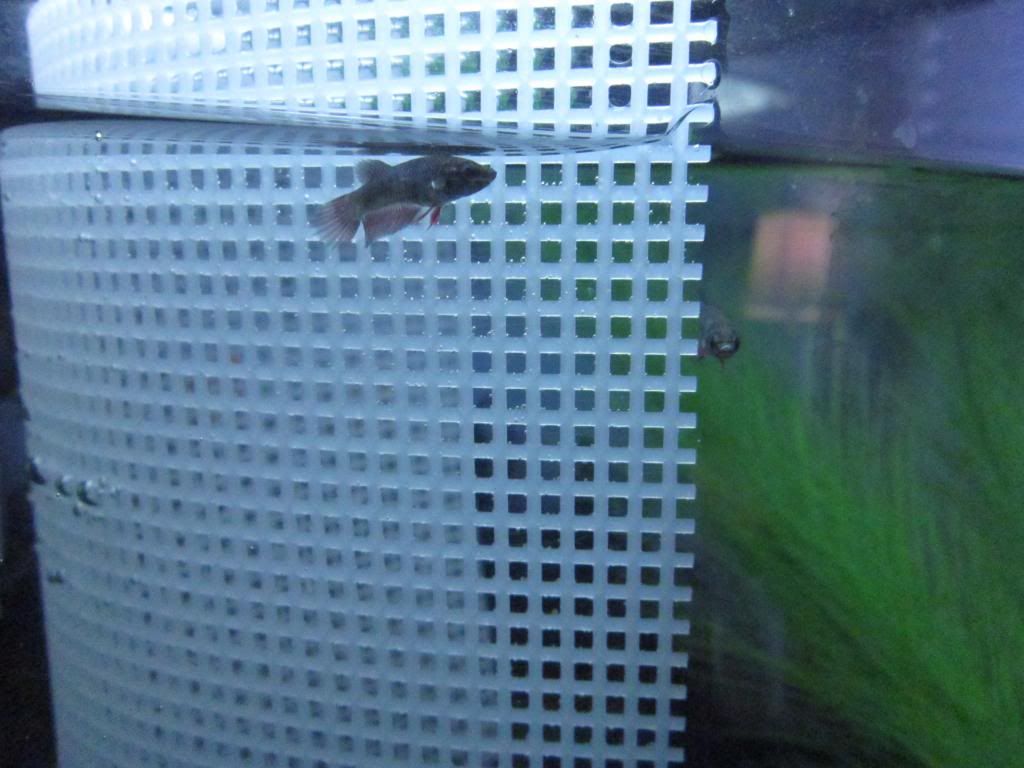 ---
Rembrandt II, Suiché
Leopards: 1:4 Hawkeye, Luna, Astrael, Dorian, Cullen
Gargoyle: Cloudjumper and Toothless