This is Penfield. I tried to get a more recent picture of him, but he is way too spazzy. This was during his first week home. He was a rescue fish from Walmart with fin rot. I treated him with Stress Coat and aquarium salt for ten days. I wish you could see how beautiful and full his caudal fin is now. He has made a good recovery. However, even now, he has a curled and split dorsal fin and a curled and discolored anal fin. I do not know if it is a deformity he was born with, or if some of his fins just never grew back properly from the fin rot. If I were a more experienced fishkeeper, I would trim in the hopes that they grow back right, but it doesn't seem to bother him at all. With his gorgeous, bright solid orange coloring and big personality, Penfield is perfect to me. I love watching him swim around outside of the tiny petstore cups, in a big tank. I'm really proud that I was able to take such good care of him.
---
My Crowntails: Parli | Pippa | Percival | My Veiltails:
Penfield | Pridbor | My Super Delta:
Prince Periwinkle
Member
Join Date: Jul 2010
Posts: 3,026
Don't forget, this contest closes Sunday JULY 28 at midnight!
I'd like to enter my girl, Little Blue. She's really my only "Imperfect" fish but I love her all the same. She came with my original stock of my sorority, I looked into the small 2 gallon tank that the store was keeping them in temporarily and she looked at me, gave me that "look".
I ask Chuck about her (one of the owners) and he said she had been the mean one out of the other girls, apparently slamming and hurting them but she was the smallest one. She had tears in her fins up to her body and a beautiful blue sheen to her, me loving the color blue had to take her home! And so I did.
I didn't realize it at the time until everyone was in the tank and getting settled that there was something wrong about Little Blue, she didn't swim the way the other's did and I quickly found out why. At the very end of her spine, at her peduncle, her spine bends at a 90 degree angle making it harder for her to swim. But it didn't stop her from claiming the entire bottom of the tank as her's and so she quickly earned the title: Queen of the Under World. haha
Little Blue was the smallest out of the all and even some of my Dainty Cory cat's where as big as her but she shoaled with them happily since they didn't swim as fast. Soon her fins were growing back and she was growing out to be a beautiful HM girl!
Today Little Blue has grown enormously and her tail has straightened out enough that she can swim with the other's, it now sits at a 50-60 degree angle when she's resting. It's amazing what some clean water, Stress Coat and some TLC can do for a fish!
So without further ado, this is Little Blue (lol that rhymed)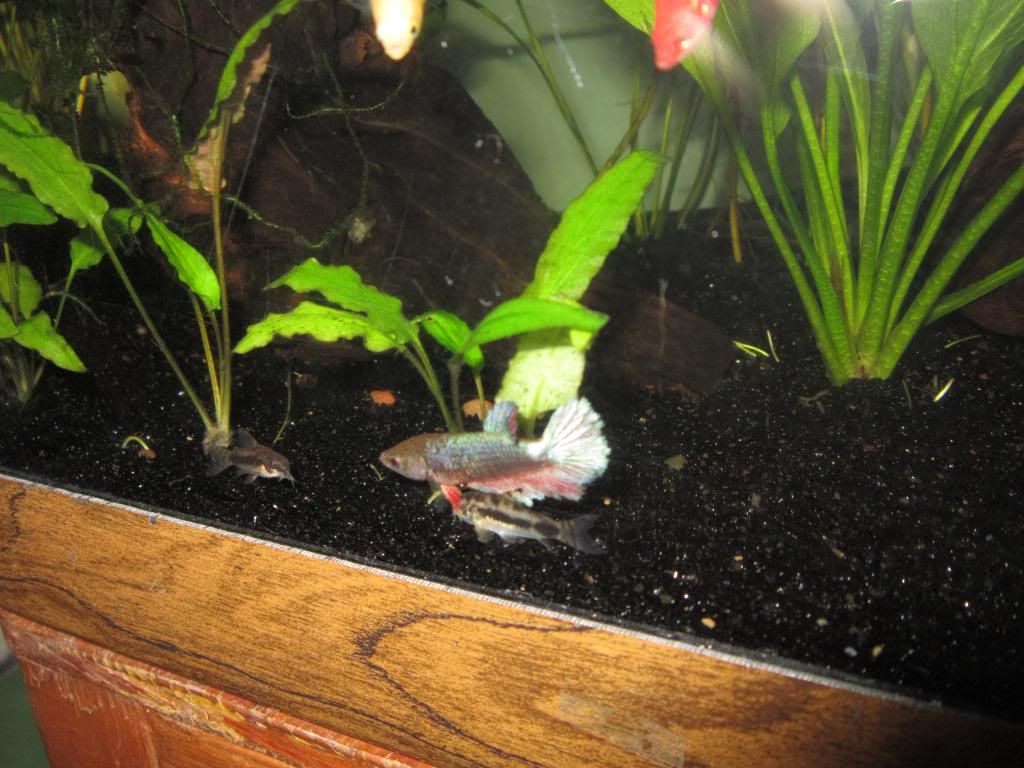 ---
Rembrandt II, Suiché
Leopards: 1:4 Hawkeye, Luna, Astrael, Dorian, Cullen
Gargoyle: Cloudjumper and Toothless
I'd love to put in my Ragnarok! Funny enough, Lilnaugrim brought me with her to get him! When I saw him I was already obsessed. Although worried because he was missing a scale on his head. It was a big enough patch for all of us to notice unfortunately. He still has a chip on the top of his head even though it looks like the scale has grown back... Just not as big. He's my absolute baby though and spoiled rotten! I can't get him to stay still and let me get his head though.. Little brat. He definitely is the destruction of the cosmos...or at least himself and his tank... >.>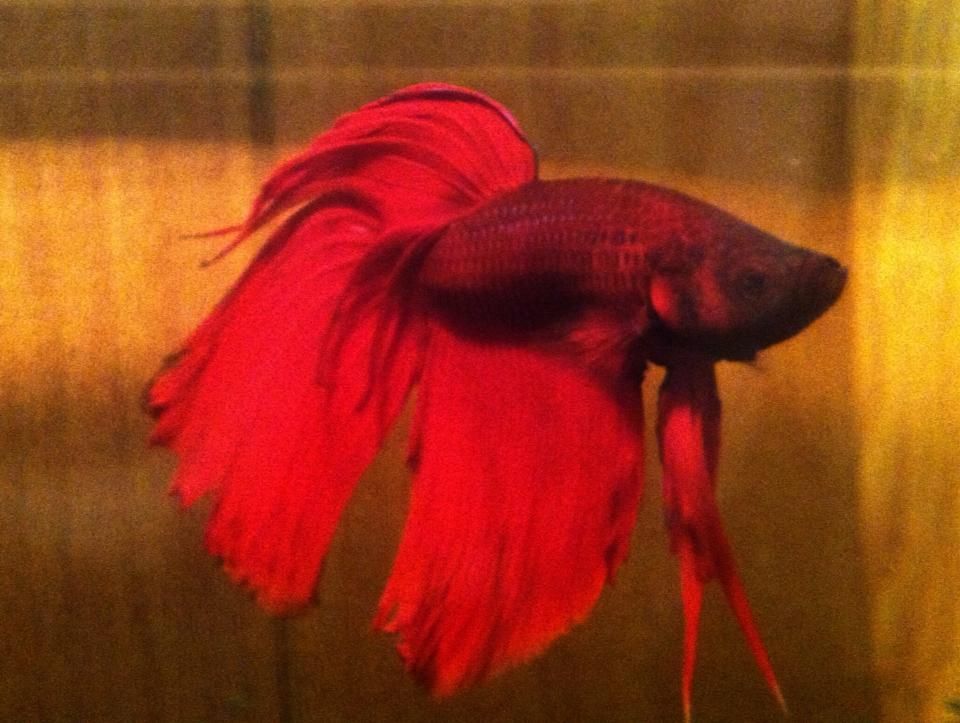 chichiri would have been perfect for this contest, but I just enter him in the other one. :(
Quote:
chichiri would have been perfect for this contest, but I just enter him in the other one. :(
You can enter him in more than one contest! I don't believe there are any rules about not being able to enter the same Betta into two or more contests and I wouldn't see why not!
---
Rembrandt II, Suiché
Leopards: 1:4 Hawkeye, Luna, Astrael, Dorian, Cullen
Gargoyle: Cloudjumper and Toothless
Sorry if I'm too late to enter, I'm in the UK so it might be too late in american time..?

Anyway, I set out to pets at home after almost 2 months of fishless cycling in my new tank. But when I reached the betta section I found all of the little tanks empty, I was so disheartened. I decided to have a look through the other fish when I became mesmerised with the neon tetras, as I stared into their tank Mr.Chow (my betta) swam out from the back and looked at me through the glass, I had to buy him, he had terrible fin rot, a missing ventral fin and hardly had any colour, after weeks of treating the finrot he has finally beaten it and this is a picture of him now, my awesome little recue
Member
Join Date: Jun 2013
Posts: 382
I got inferno from petsmart he was nearly colorless look at him now.
---
Deleted this account I have a new one
Member
Join Date: Jun 2013
Posts: 382
Also he had torn fins and fin rot...
---
Deleted this account I have a new one