"EXCUSE ME?! HELLO?! HOW DARE YOU TRY AND TAKE A PICTURE WITHOUT ME IN IT?!"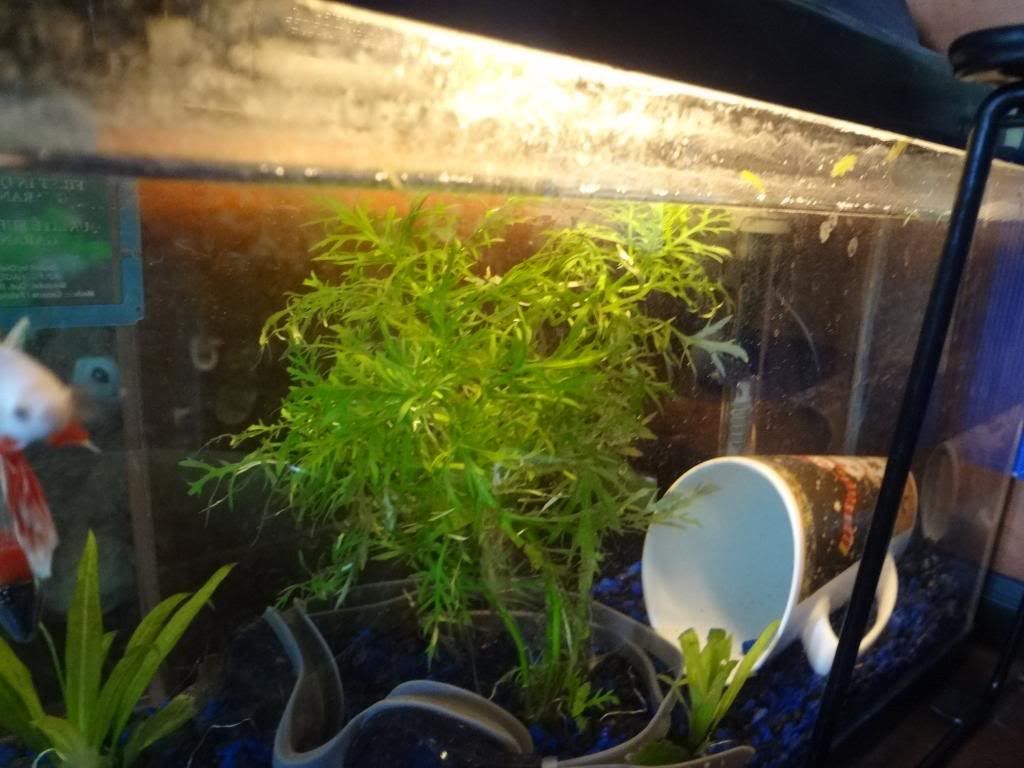 ---
55 Gallon: Crowley: Melanoid Axolotl; Mischa: Melanoid Axolotl; Achlys: Albino Axolotl; Eddard Stark: Leucistic Axolotl
Furry Friends: Daisy and Holly: Dogs; Norman and August: Cats; Gilbert and Mordecai: Guinea Pigs
This is so adorable!!! I saved it into my computer X3
---
Bettas-
Milo : Crowntail, SIP;-;, Vivian : Crowntail SIP, Kawaii SIP, Kano : HMPK, Igneel : Halfmoon, Atlas : Feathertail EE, SIP, Magnus : DTHM, Avian : HMPK, Juno SIP-Delta,
Alias-HMDT ,Blu-Delta, Tanso : Wild Smaragdina,Neslet-HMRT, and Hetalia.
Goldfish-
Calico-Shubunkin and Comet-Comet *DECEASED*
Quote:
" Who the Hell are you "
What kind of camera do you use o_o
---
It's a DSLR. pentax k30 I love it!
---
100Gal Cichlid tank, 80 Gal planted Community, 20Gal planted Betta, 7gal planted Betta, 20gal goldfish grow out. Yeah I like fish.
amazing pics
---
"arguably" we are the most intellectual creature that's ever walked on planet earth. So how come, then that this so called intellectual being is destroying it only home?- Jane Goodall my hero
Quote:
" Who the Hell are you "
omg hahahahahahahah soooo funny
---
"arguably" we are the most intellectual creature that's ever walked on planet earth. So how come, then that this so called intellectual being is destroying it only home?- Jane Goodall my hero
Quote:
This is so adorable!!! I saved it into my computer X3
Teehee!! thank you! I just wished I had used the camera instead of my phone for that one. The only time R gives me any attention is when he's hungry... Which is until I feed him. XD
Similar Threads
Thread
Thread Starter
Forum
Replies
Last Post
Funny pics of funny things

BettaBreeder99

The Lounge

3

03-03-2013

08:41 PM