The plakat is okay, yes. Thank you for entering popcorn!! Adorable!!

Oh no... He is so pretty. Thank you for entering him!! Very pretty!

Oh my Whiskey is one of a kind!! I'm glad you entered him!!
I'm entering my recent Petsmart find, Dovah. He's a dragonscale halfmoon. Also, can't see it in this pic, but he has blue eyes. :)
P.S. Sorry for all the Nerite snail eggs! >.<
---
Ciel

No problem on the snail eggs!! Thank you for your entry!! Pretty pretty boy!!! It looks like I have a tough decision come Friday night!!! XD
My boy Montego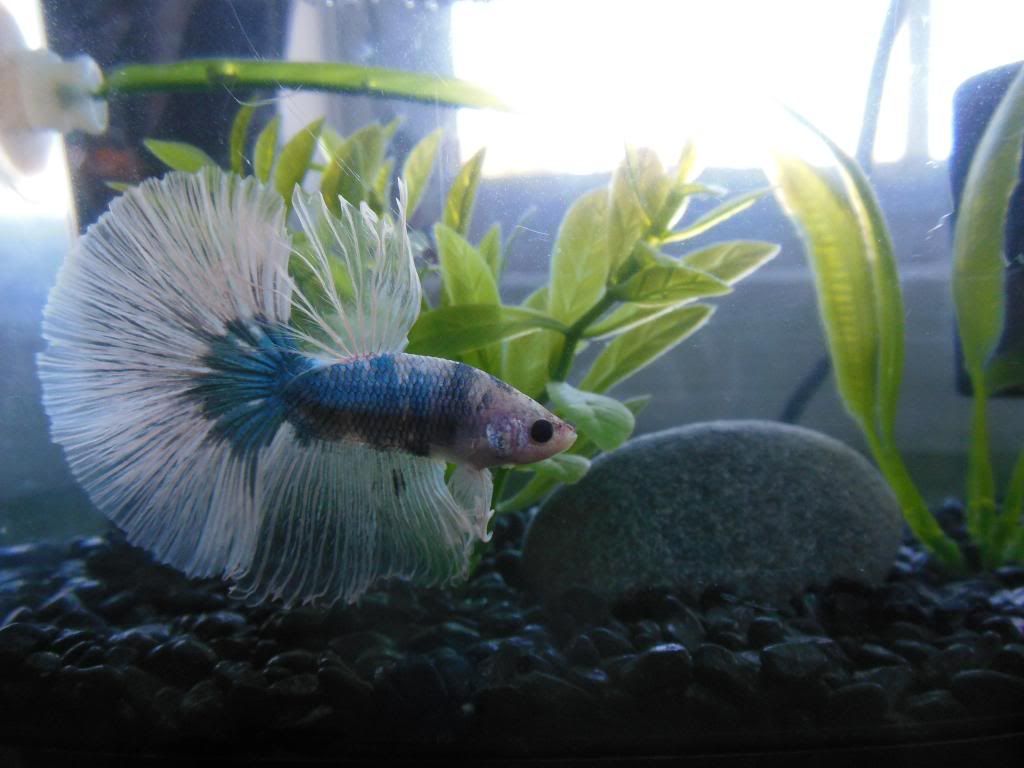 Very pretty!! Thank you for your entry!!
I will make my announcement on the winner sometime on Saturday!! The contest closes Friday night so enter away!!
The contest closes tomorrow night!! Enter now before it's too late!!!
The contest is officially closed!!! I will announce the winner sometime tomorrow (as well as PM the winner) Good luck to everyone and thank you for your entries!!
And the winner is.... EATMICE2010 with JULY!!!! Congratulations!!!!

In second place, with no prize, would have been logisticsguy with Finnigan.

I need everyone to know that this decision was very difficult between Michael and I. Everyone that entered has GORGEOUS bettas and you truly made this a difficult decision. I thank everyone who entered and I hope that you will continue showing off your bettas because they all deserve the spot light. Fishy thanks you all and adores everyone and says that in his mind, YOU ALL WIN!!! Thank you again!!!
Similar Threads
Thread
Thread Starter
Forum
Replies
Last Post
Halfmoon Plakat Contest

lillyandquigly

Betta Fish Contests

32

01-09-2014

07:36 PM