Spring\Easter Betta Contest 2014
---

Spring\Easter Betta Contest 2014


Post a picture of your betta looking Eastery or Spring like it can be a edited picture or unedited
,
one entry per member.


contest starts today ends April 20th on Easter Sunday
winners will be announced soon after
I haven't decided what the prizes are yet but I will at the end.

I would like some judges


Have fun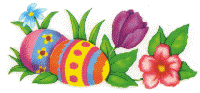 I have permission from Perseusmom.
This contest is not supported by Bettafish.com
---

If I have drawn a picture for you, full size versions are available on my DA page
http://candyfloss-unicorn.deviantart.com/gallery/48603004
---
Last edited by Indigo Betta; 03-21-2014 at

11:53 AM

.
A very grumpy fish wishes you all a very happy Easter!
---
Dragon HM Rose Tail
This is a really cute contest :)
---
"You can either be judged because you created something or ignored because you left your greatness inside of you." -James Clear
A betta so pretty, Easter Bunny goes egg hunting in his tank. :3
---

Don't touch the fish. Guard Bunny is watching
.
Bunny no like.
Here's Atlas ^.^
He's wearing a fluffy bunny hat and holding easter eggs. C:
---
Bettas-
Milo : Crowntail, SIP;-;, Vivian : Crowntail SIP, Kawaii SIP, Kano : HMPK, Igneel : Halfmoon, Atlas : Feathertail EE, SIP, Magnus : DTHM, Avian : HMPK, Juno SIP-Delta,
Alias-HMDT ,Blu-Delta, Tanso : Wild Smaragdina,Neslet-HMRT, and Hetalia.
Goldfish-
Calico-Shubunkin and Comet-Comet *DECEASED*
Member
Join Date: Dec 2013
Location: Colorado Rockies, the Land of Skiing, Festivals, and Incredibly Rich
Posts: 1,533