Pyramis =D
---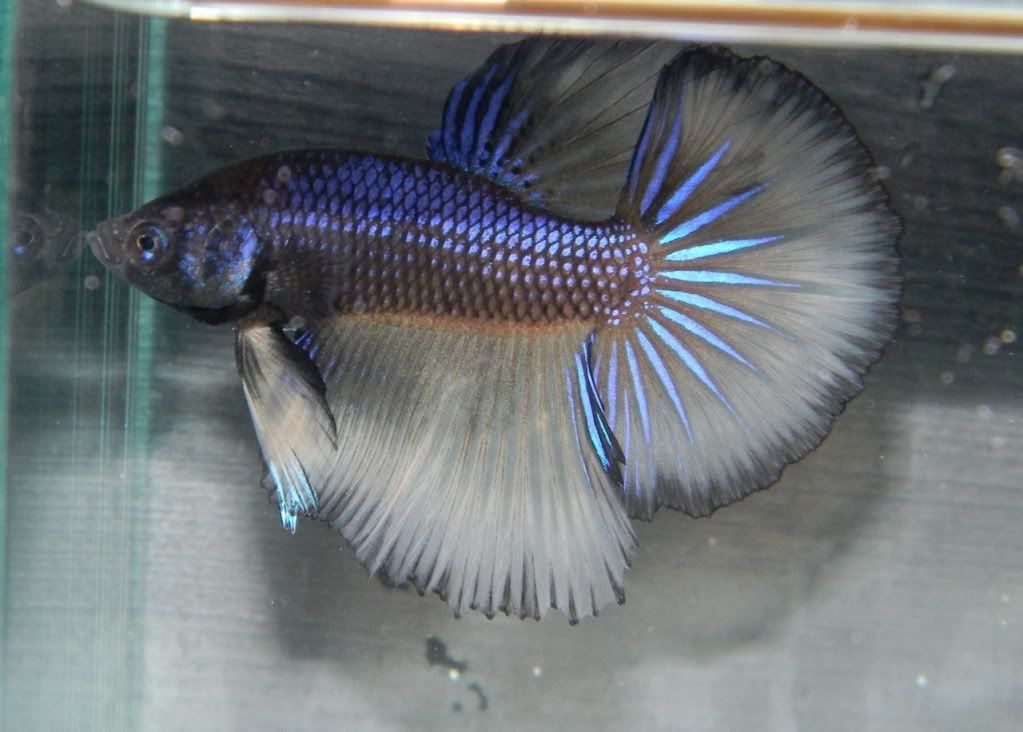 What type of fins are those?
BTW Pretty fish!!!!
---
"Do your duty in all things. You cannot do more, you should never wish to do less."
~Robert E. Lee
Banned
Join Date: Jul 2008
Location: Central Texas
Posts: 27,607
Member
Join Date: Sep 2009
Posts: 3,477
*GASP* He's amazingggg!!!
---
looove him!
---
Puck (Yellow koi HM king) / Scar (White HM) / Salt 'n Pepper (Silver HMPK) / 'That fish' (Copper butterfly HM) / No name (White DT) / No name 2 (Turquoise/white marble HM) / No name 3 (Lilac HM)

Bo Peep (Cambodian VT) / Goldilocks (Yellow VT) / Joie de Vivre (Multicolour VT) / Lil' Peep (Blue VT) / No name (Dalmatian VT) / No name 2
He's an ohm blue and black gas I believe his father was a blue gas hm an his mother wasa powder blue hm :}
from my clubleader braulio =) he came with a cute lil female they cost me $10 =D since i had to wait so long to get him (he had gotten sick) he's recovered but his fins havent tottaly unraveld it'll prolly be about another week or so
Wow, you got a great deal there!
Aww, I hope his fins heal up soon!
---
Wow! hes stunning~
---
1 Crown tail Betta- Haru
10gal Tank
=======================
It is just like man's vanity and impertinence to call an animal dumb because it is dumb to his dull perceptions. ~Mark Twain