What tail is this baby boy?
---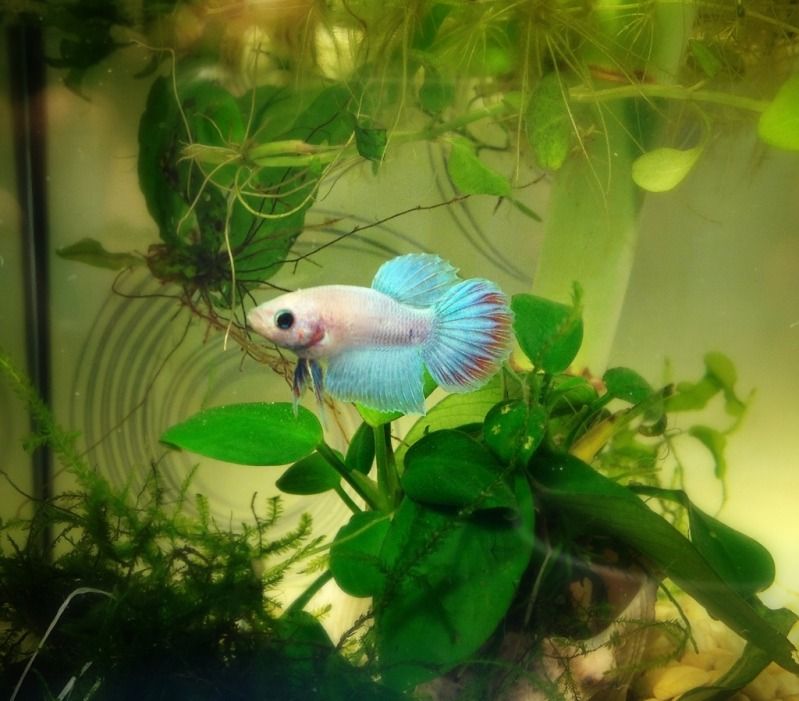 Still young :D I think I have a marble... this was him last week when I just got him.
His tail grew so much! So I'm wondering... what tail type might he be?
Two branching rays on his tail make him a veiltail, multicolour/cambodian - best guess. He's got a lot of growing to do, so adorable :)
---
SAPPHIRE (Blue Mustard Gas OHM) / Quill (Brown Tabby and White Pancake Monster)[/FONT]
Thanks! I love him too :D especially his colors!
I want to learn more about tail branching lol :D So less branching=veiltail?
I thought he was a delta or something because his fins all touch when he flares, but i gues they grow out of that :3
I think my female's a veil tail too, or a plakat @.@3
Oh he is a cutie! Love the coloring, I'm still learning about tail types as well
Yeah looks like a VT boy. He'll be a round tail for a while and then it'll start to drop down in the common VT shape. I had one do the same thing
---
Feel free to message me any questions, I'll try to help the best I can!
Spike- Cockatiel
Rummy- Mini Rex Rabbit
Diz jr- Betta
Yoshi- Crested Gecko
oooh :D I'm excited. I can already see it elongating everyday, no kidding!
It could just be my eyesight, but he looks like he has more than two rays.
---
Life.
He has one ray that splits into two, thats two rays right?