Who's your favourite fish?
---
The one fish that you really just love, and I know we all love all of our fish but maybe you have a special spot for one in particular :)
Mine is my blue gourami, I've had him now for a little over a year and since he's my oldest fish I really feel attached to him.
This is a photo from when I first got him, he's grown at least an inch, possibly more, since I've had him. Originally he was kept with my king betta, a dragon goby, and African butterfly and I bought him on a whim. He chased and nipped a lot at first but now that he's used to being with bettas and other fish he's very calm, except for the time I tried to add a paradise fish. Never put paradise fish with bettas, or gouramis.
---
Elrohir the plakat
Galah cockatoo & African Grey
---
Last edited by copperarabian; 06-14-2012 at

02:21 AM

.
Mine is Alejandro, he's not the most exotic I have, but he is so cute and his tank is on my nightstand .. he comes to me when I approach the bowl, he swims in my hand, and he likes all the toys I make for him. He is also pretty mellow and just seems like a little puppy. One time I actually thought he might be disappointed when I didn't hang out near his tank before I went to sleep.
Oh also, he follows my finger if I move it around the outside of the tank. He did this pretty much right away after I got him.
---
current pets:
Alejandro Marmalade


Rehomed bettas
(
because of my move): Cornelius Buttknuckle, Limoncello Dandy Lion, Cumulus Meriweather, Nimbus McCloud
RIP Pinkerton Flowers and the fish formerly known as Prine Purplius LeGrape
---
Last edited by mursey; 06-14-2012 at

02:36 AM

. Reason: add another photo
That's really hard but if there was a fire and I had to run out of the house with one tank it would be my rutilan family. I have had them a year and a half now and they have several juvenile fry in there and one sub-adult male offspring affectionately dubbed 'Cannibal Lecter'. To me they are irreplaceable as I've actually raised them.
Either them or my honey blue-eyes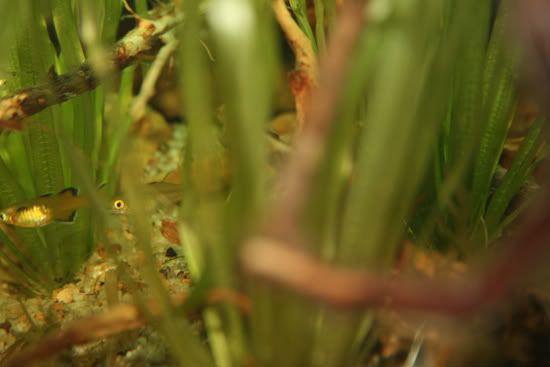 ---
Gilbert, first fish ever. :3

@CA- when I was little I had a bad tank with 2 blue gourami 2 paradise fish a breeding pair of convicts and a plec. All the fish were probably too stressed to care about each other. My first blue gourami lived almost 10 years before he got dropsy or something. :(
Posted via Mobile Device
I have a special place in my heart that can only be filled by Kyon but my favourites at the moment are the 4 Corys.
---
Gone AWOL....
That's a hard one. I think my favorite fish was my beautiful old little missing eye purple Betta. He was a delta tail that never did well. He had fin rot all the time, he was tailbiting, he had a missing eye, and he was always lethargic. But I loved him dearly as he would do a little dance and look up from resting on his plant as soon as he saw me. I cried the day he died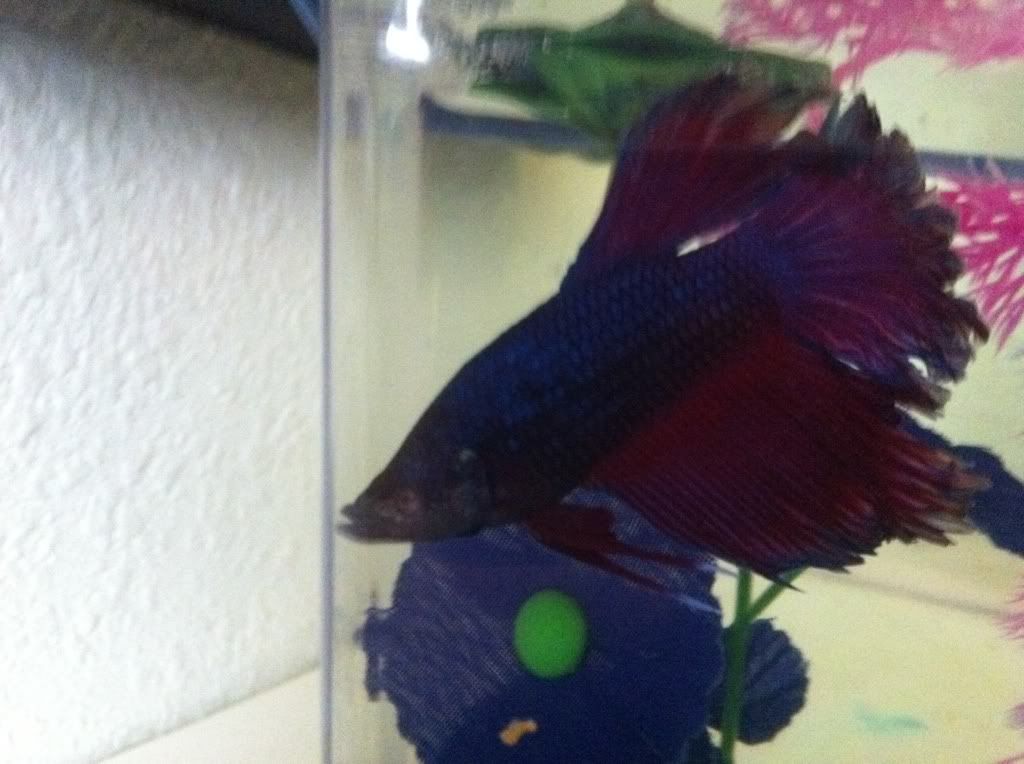 ---
Historically, probably my favorite fish ever was a big marlble angelfish I named Allanon. He ruled the tank of my youth and lived more or less forever relative to my other fish.
Of the fish in the house right now, Ghost is my fella. He dances for me! My office pal Chicory is a close runner up.
ghostbubbles1280.jpg
---
The Boy Feesh: Indigo CT, Lavatail CT, Ghost CT, Chicory HM, Redfish VT, Magic DT
The Girl Feesh: Christmas CT, Shine VT, Snowflake CT, Stripes VT, Midnight CT, Grif VT, Tangerine VT, Wraith CT, Amethyst VT, Ice CT, Poe CT, Turquoise II CT