Home from the IBC convention :o)
---
We made it home from the convention....It was the most amazing time! I went Best in Show male with this boy :o) My striking HMPK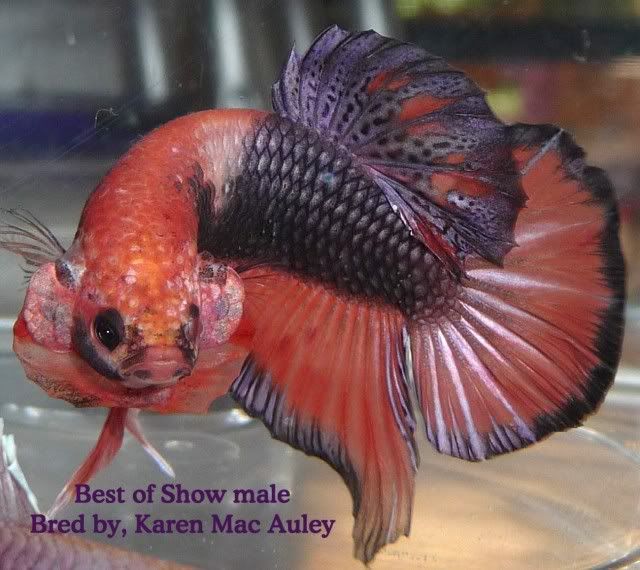 Best in Show female with my butterfly female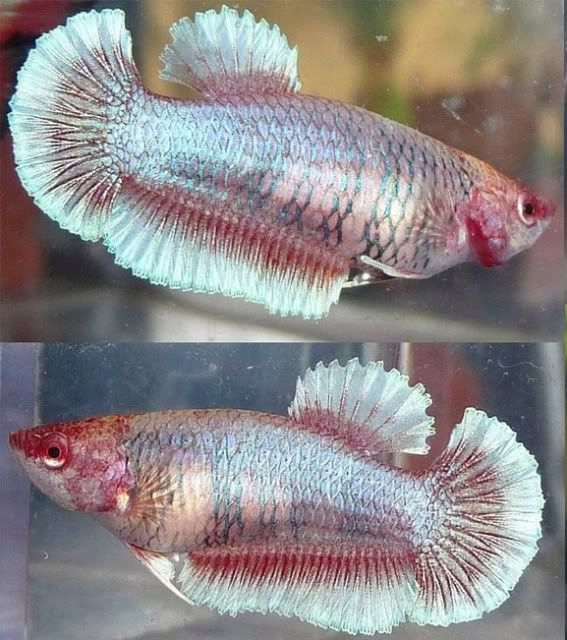 And reserve Best in Show female with my multi HM girl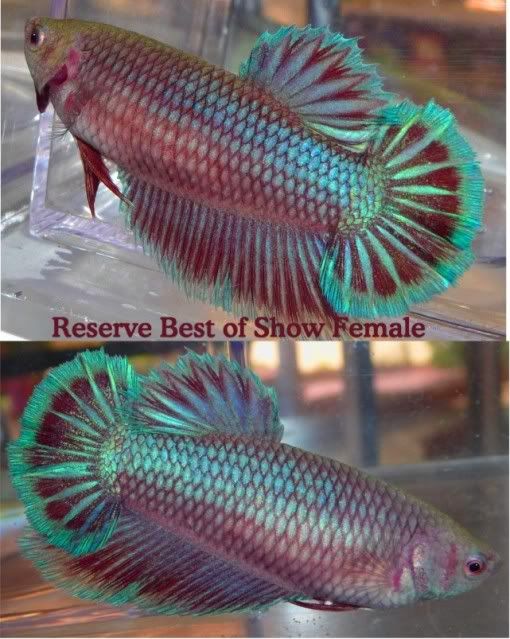 We also came home with some beautiful new Crowntail males for our breeding program....
There were around 330 entries at this show...What a wonderful weekend it was!
Congrats on the wins! Can't wait to see what those CTs produce!
---
Who am I? Well I am a Junior Member of the International Betta Congress and a breeder of white HMPKs, red dragon HMPKs, black/red dragon HMPKs, metallic multi HMPKs, blue masked HMPKs, and now multi color HMs. Soon to add black HMs. I will be showing in New Breeder class in fall of 2012.
Banned
Join Date: Jul 2008
Location: Central Texas
Posts: 27,607
Congrats, Karen. Your fish are beautiful.
Congratulations Karen, I'm happy for you.
---
Member of IBC
Congratulations! That must have been quite fun. Your fish are all beautiful, and I can't wait to see the new CT babies.
---
Proud owner of:

♥45 gal future divided betta tank
♥Capt'n Jack Sparrow, the turq. marble DT
♥Mars, the red bf veiltail
♥30 gal community


Oh my goodness, what beautiful fish! That BoS male is stunning!!

Congrats on your wins! And on the new additions to your lines.
Posted via Mobile Device
Congrats :D such beautiful fish!!!!
---
[CENTER] Cherry Pop, Gus Gus, Gaia
WOW majorly impressed, congrats on your wins, can't wait to see the babies from your new crowntails!
---
BeckyFish97
Proud mum of : Gandalf, Lily,(ohm bettas)
Pineapple (male betta)
Jade, Indigo (hm bettas)
a few platys, a few guppies,
a few shrimp,
and whatever else sneaked into my tank while I wasnt looking
If it moves. . .BITE IT!!!