Well my fishy's wake up before I do, but sometimes I catch them resting in the coolest ways, or the strangest, but I just recently got Sammy the floating log, and got a picture of him in it..and for Sapphire, I have yet to get a good shot of him in the Pineapple, but I know he goes in there, but everytime I look to see if he is in there, he goes out the one of the windows and comes over to "yell" at me for disturbing him, then won't go back in for a while..Idk..these fishy's are so fushy!! Lol..
This one is soo funny..you can tell he's dozing off..and he just let's his body sway..his fins are getting long and heavy..so he just plops against something and lets the current do the rest..ahhh..looks comfy to me..
And In his log
---
I never see Teeney sleep. A couple months ago when I turned the tank light on she was sleeping but now I never see her rest xD

My new girl, Tiny, rests on the bottom of her QT tank.
---
"Some people talk to animals. Not many listen though. That's the problem."
― A.A. Milne
__________________________________
Espeon female halfmoon / 10G

Jolteon male dumbo plakat / 10G

Taz chills in his breeding box and I have to tap the glass to see if he is still alive. x3
---
Open your eyes
Now is the time
To rise up
With darkness we'll still shine

Here is how my HMPK sleep every night, its the cutest. On his lotus flower near the surface.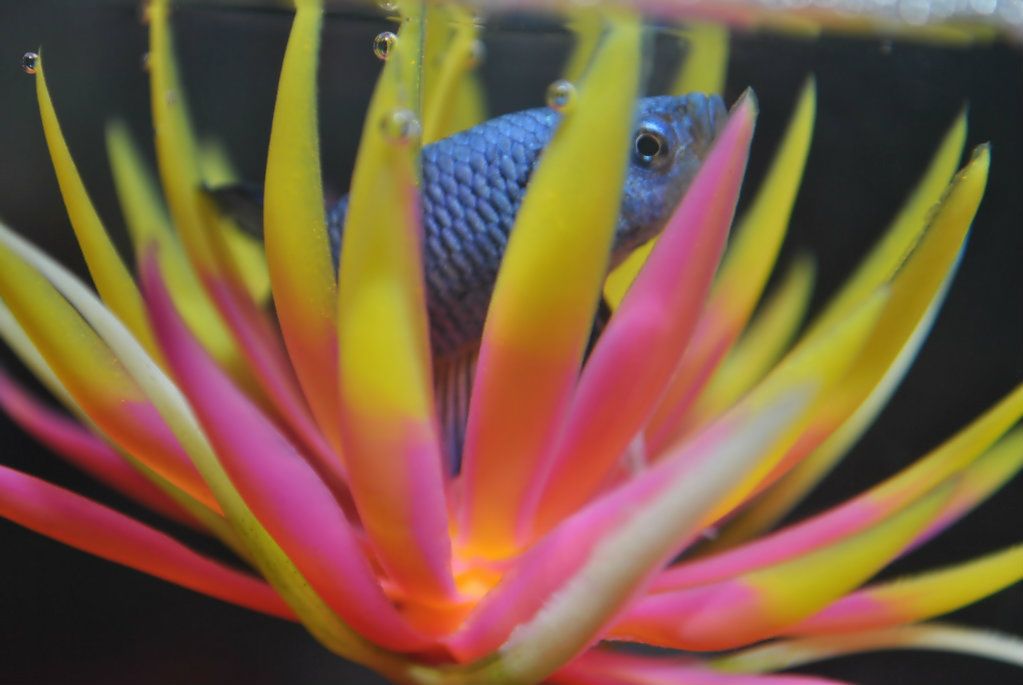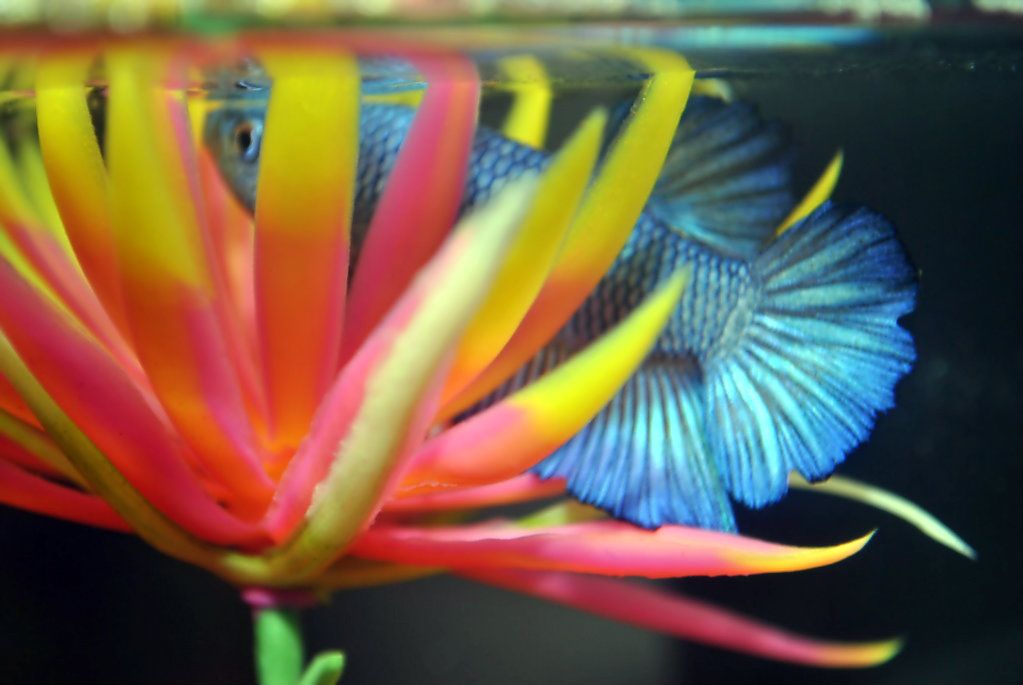 ---
Just because I'm in a cup, does not mean to pass me up, all day long I sit and stare wishing you would take me there. To your home to set me free, in a tank would mean worlds to me. I'll be your friend and loving pet, buying me wont bring regret. I'm just a Betta can't you see, all I ask is you could too love me - CandiceMM
A cold cup was not my destiny-Heart Breaker
i have this silk plant by the filter in Hoenycomb's tank, and he just nosedives right into it and sleeps with leaves cocooned around him and his nose in its roots lol at first i thought the poor baby was dead!
---
Proud Equestrian
~Casper HMDT
Buddha once slept behind the marbles and grass in the tank. I couldn't see him so I honestly belived he had jumped out somehow...
---
Baby Buddha(M VT) ~ Oddball (M-DeTxHM)~ Little Chai ~ Lucky(F oto)
I seem to have a problem with collecting things with scales and fins. Oops
Perseus always sleep in his little green silk plant that he has had since I got him, its near the top of his tank hanging down in a corner, he likes to curl up in the green soft leaves. Over to the right in the picture is where he sleeps in the slik plant hanging down for the top of his tank.
---
Remember the Light at the end of the tunnel may be You.
---
Last edited by Destinystar; 07-21-2012 at

05:33 PM

.
Just saw Perseus resting on top of his new live plant its called Hortwort and he just loves it, its nice and soft so I bet it does feel good to lay on. Kinda scared me at first cause he was just laying there not moving and I was just about ready to do a small water change so poked the plant and he jumped right off the plant...lol Poor guy I bet he thought what the heck I was so comfortable mommmm ! lol

The plants are floating on top of the water its great to use that way I love it looks so nice and so good for my tank and Perseus ! It is shedding only a few needles which it normal for new plants as they get used to your tank and water. Perseus will poke it with his nose and chase any little needle that happens to fall out...lol

If you can find of this plant and want a live plant for your tank or bowl do get some, I think they sell it at the bigger Fish Stores. I got mine from someone on the forum. Be sure if you get love plants to always I mean always soak them in some tap water or tank water for a week or more to be sure nothing live is growing in them like baby snails. I have baby snails now from my plant but thats okay I left them in the bowl I was soaking the plants in and left a small strand of one of the plants in with them. Its going to be fun watching them grow and each day they seem to get abit bigger.
---
Remember the Light at the end of the tunnel may be You.