Quote:
And he is very pretty!
About how long did it take for him to grow into his colors, and get as big as he is now? I just bought a petco baby, and while I can tell he is growing and have an idea as to his/her color I am so impatient lol chicks hatch faster then these things grow!
I don't know how old this one is but I had him in my care for about 20 days. The first day I brought him home he was kind of transparent and had two blue stripes down his body, I thought he was stressed but he just didn't form solid colors yet. Baby bettas are a lot of fun to watch them grow!
Look underneath between the two fins that hang down, towards the front, is there a white dot? If so you have a female.
such a big difference from the first day i got him! he's so dark blue and red that the camera doesn't even pick up the colors :-/ his tail is still growing every week!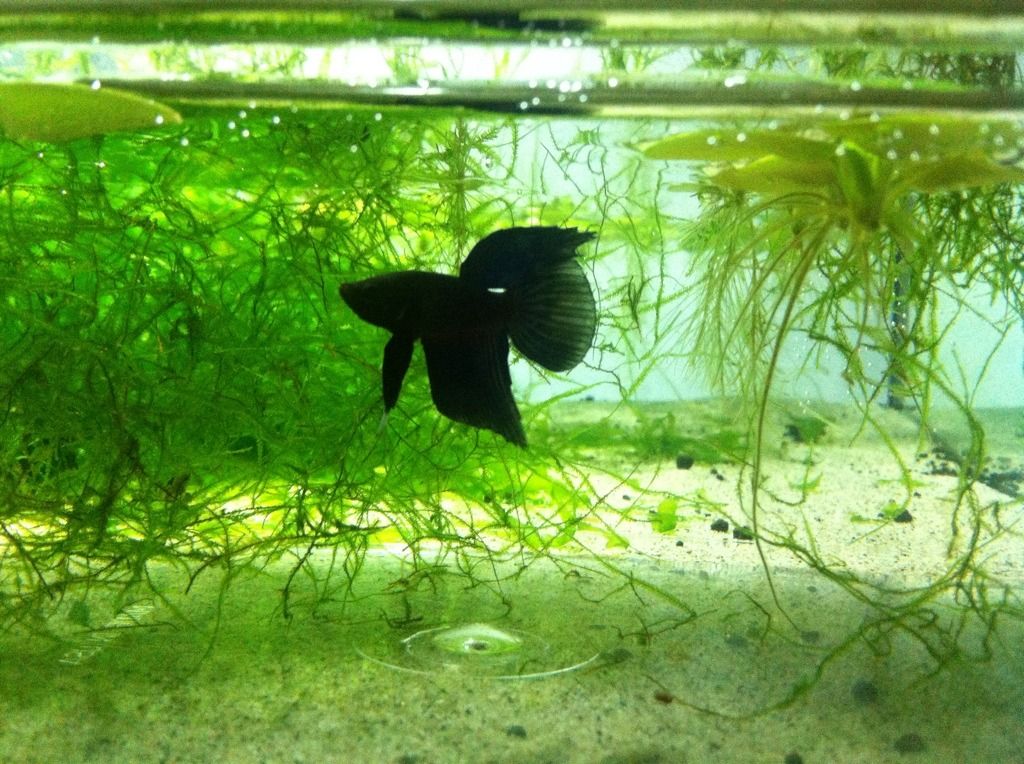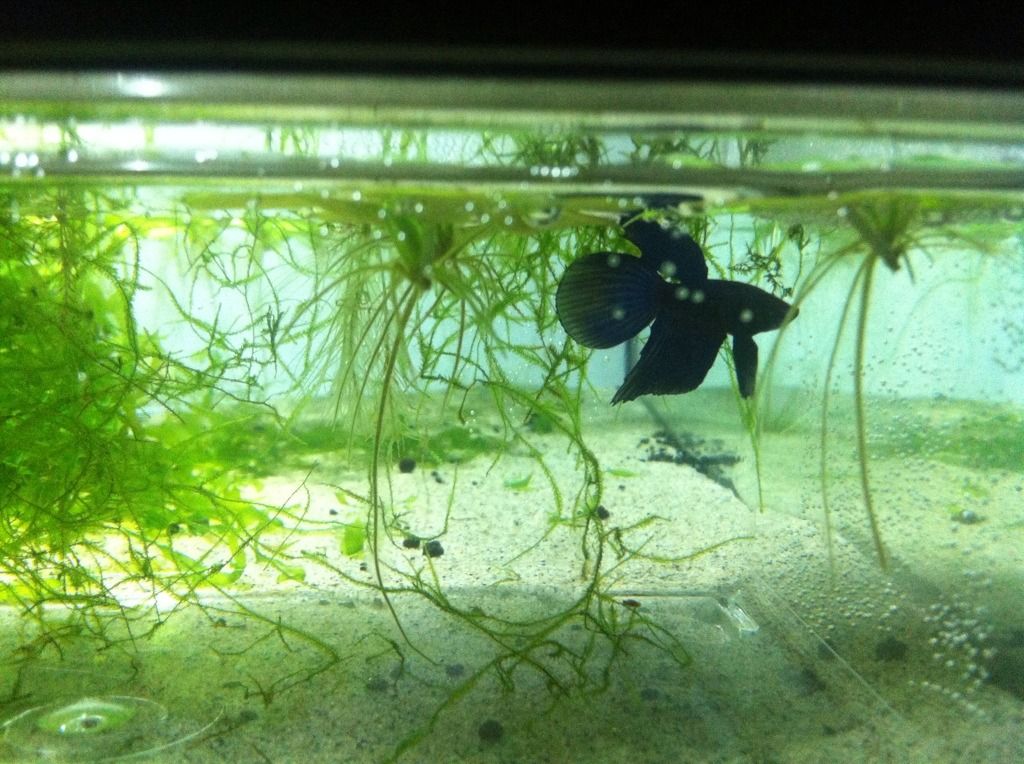 Wow I wish my baby would grow like that!
---
Phoenix DLT Male•Dragon HMPK Male•Phantom HMPK Male•Pepsi HMPK Female•Harvest Moon DTPK Male•Dreamless HMPK Male•Randy VT Male•Turbo Zebra Nerite Snail
I am pretty sure thats boy and a very pretty one.
---
Remember the Light at the end of the tunnel may be You.
---
Quote:
Originally Posted by
MyRainbowBettaFish
View Post
looks like a female VT to me, correct me if I'm wrong
I agree with MyRainbowBettaFish. It does look like a Veiltail.
Baby boy VT :)
---
Open your eyes
Now is the time
To rise up
With darkness we'll still shine

hmmm, right now it looks more like a delta. the 2nd picture is when he isn't in full flare, but there's still a possibility that it is a VT. wait and see :)
Similar Threads
Thread
Thread Starter
Forum
Replies
Last Post
RIP Baby girl.

Guppie luver

Betta Memorials

2

11-30-2011

05:25 PM