Is this his bubble nest!?
---
I've had Sawyer for 9 months now and he has lived in a divided 10 gallon. I guess the filter moved the water too much because I've never seen a bubble nest. He's been in this 1.5 gallon hospital tank for parasite treatment (which he's nearly done with) and today I finally see a bubble nest!?
Banned
Join Date: Jul 2012
Location: Virginia
Posts: 9,050
Bubble nests means he is alive and has instincts. I love the betta so red.
Chocolate Betta... I myself if I were the OP would take that as rude... Really someone who has a better and they just had there first bubboenest and you are saying hes alive and has instincts.. Anyways... To the OP. Congradulations! I always love it to see when a Betta makes there first bubblenest... Ai still have a picture of one of my fry's first bubblenest ever
---
Banned
Join Date: Jul 2012
Location: Virginia
Posts: 9,050
That is what I meant that was supposed to be a congratulations. I am happy you got him to bubble nest. Sorry did not mean to sound rude. But bubble nesting is instincts only.
Yup that is a great bubble nest! Funny how they decide to make one in the strangest places, but yeah, his filter may prevent him from trying in the other tank...cool!
---
*Buddy Blue CT *Beau Bryce VT
*Brady Bliss VT *Bayou Beck OHM
*Benjiro Baha DTHM *Kahuna Kai HM
*Kyoshi Kano Dumbo SD
That is a nice first bubble nest, congrats!
---
The Clan:
Marilyn (CT) Angel (DeT) Opal (CT)
Thanks ChoclateBetta, I'm just glad he did one!

Mo, That is so cool that you have a pic of a fry's bubblenest! So cute!

Bettanewbie and TwilightNite, Thanks! I just hate to mess it up. :(

The thought of Sawyer as a father just makes me smile lol. That will never happen though.
Yeah. Lol. He was about 7 weeks old when he made it.. You wanna see it?
---
His first bubblenest about a month ago..
This is a pic of him now..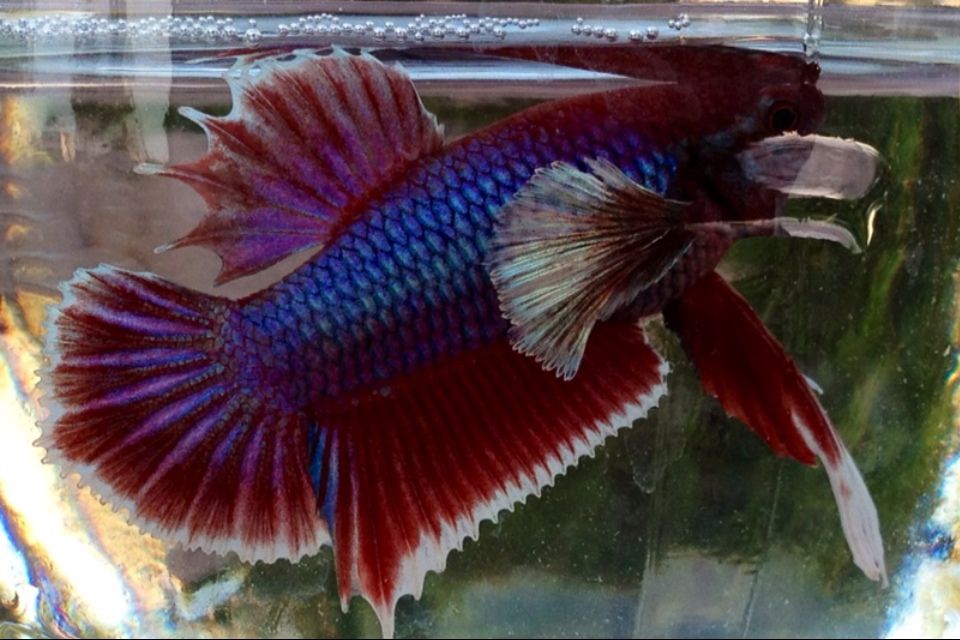 ---