Member
Join Date: Sep 2012
Location: Virginia
Posts: 257
Round tail type
---
I think Honey bee is a round tail betta. Is this actually a tail type, or is he just a veiltail?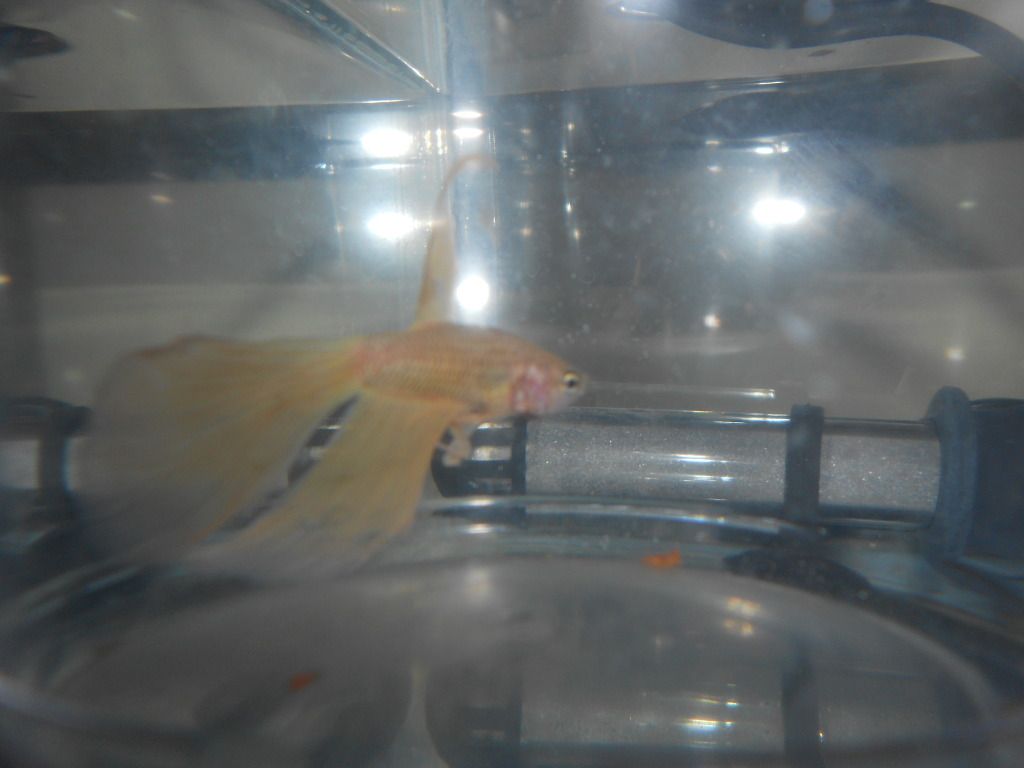 His cup said halfmoon, but he is definately not.
Super Delta perhaps? At least that is what it looks like to me.
---
IBC Member since 2013
i think he's a delta or super delta, although his dorsal and anal are typical of a veiltail, which you'd expect from a roundtail. their tails are shorter though, almost a perfect circular shape.
---
So remember, when you're feeling very small and insecure,
How amazingly unlikely is your birth,
And pray that there's intelligent life somewhere up in space,
'Cause there's bugger-all down here on Earth.

Godric/Eric/Sookie/Frodo/Sam/Vlad/Rasputin/Genghis/Hannibal/TARDIS/
LaVey/Crowley/Dahmer/Ripper/Al/Thor/Skadhi/Freija/Sunna/Mead/Mani/
Loki/Grendel/Gail/Beowulf/Camilla/River/Bathory/Arwen/Lafayette/Deb/Jack Skellington (soon)
Member
Join Date: Sep 2012
Location: Virginia
Posts: 257
Oh okay. On the few occations I've seen him flare, his tail is more like an oval. I doubt he's a super delta, his spread is very short. Maybe with some flaring exercises, he could stretch out (if that's possible) It doesn't look like he's opening it up all the way, if that makes any sense.