Female with ovipositor made a BIG bubble nest, is she really a female?
---
Hi everyone,
I got my supposed little girl I named Fae from petsmart this weekend. I was surprised to see a considerably sized bubble nest when I checked on her tonight. Her anal fin was tattered when I bought her so i have no idea how long it's supposed to be. She has a very clear egg spot. What do you guys think, is she male or female? She looks female to me.
This is the nest, part of it is covered by the filter.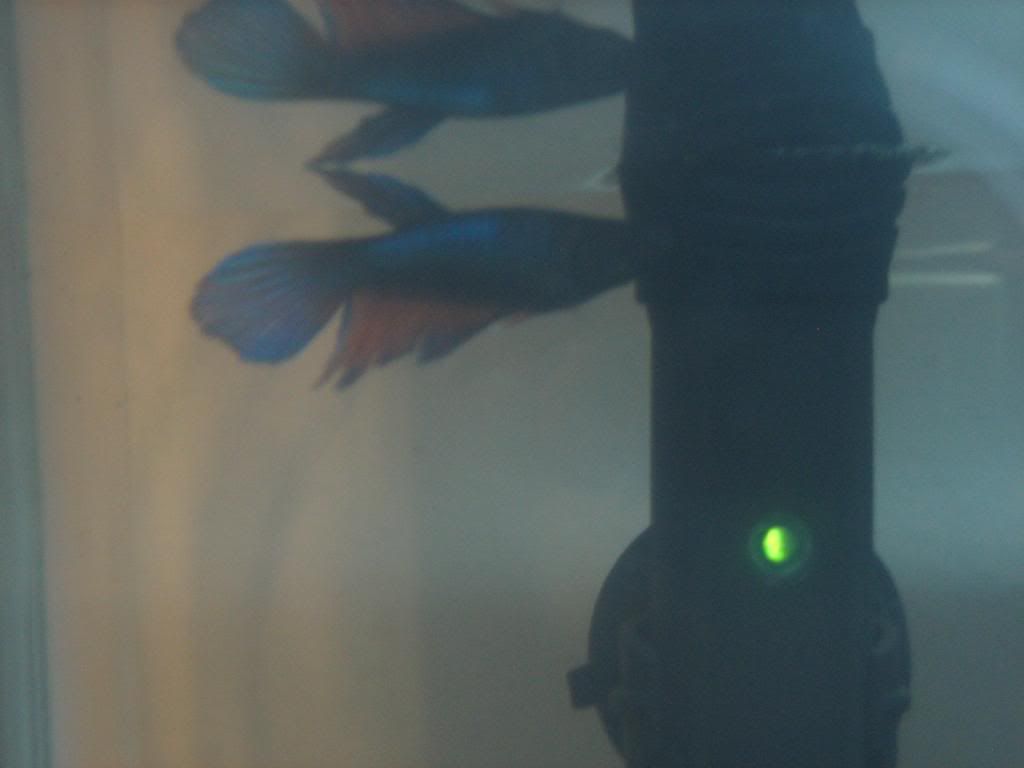 It could be a young male but girls can blow bubble nests too. I would isolate until you can tell if she isn't already. also if you can make he/she flare that could help. Females flare barely and males flare big.
---
Keep yourself clean and bright, for you are the window through which you must see the world.
I have heard of a female that made a bubble nest, released her eggs, then tended them, even though they hadn't been fertilized. I've heard of many other females making nests. Mine doesn't, but she does blow bubbles in one corner of the tank by the heater, just not large nests. Just a few of bubbles at a time.
That almost looks like a young male to me.
---
IBC Member since 2013
HHere is a good pic of the egg spot
AAnd here is Fae flaring
Here's another shot of the nest so you can see it better...someone's been busy XD
I have to say in the pic of Fae flaring she looks like a male....but who am I to say this? It may be a gal, I know a gal of epicbetta1224's that blew bubble nests...
---
"Do you wish me a good morning, or mean that it is a good morning whether I want it or not; or that you feel good this morning; or that it is a morning to be good on?"
- Gandalf,
The Hobbit
http://oakdenrp.forumotion.me
That's what is confusing in cases like this. Boys can have an ovipositur and girls can build bubble nests. You will prob have to wait til it grows a bit. Best guess I think girl. But I could be wrong.
---
Keep yourself clean and bright, for you are the window through which you must see the world.