Aye, I miss this fish!
---
This thread really should be in the classifieds or memorials but I have a reason for posting it here.
I had this fish when I was about 15-16 and he died unexpectedly from an unknown cause. I LOVED this fishes coloring and REALLY want another like him.
So if you're a breeder or happen to see one that looks close to him, take a picture, post it and if I want him I'll pay you back plus shipping.
Does NOT have to be a CT. :3 Thank you.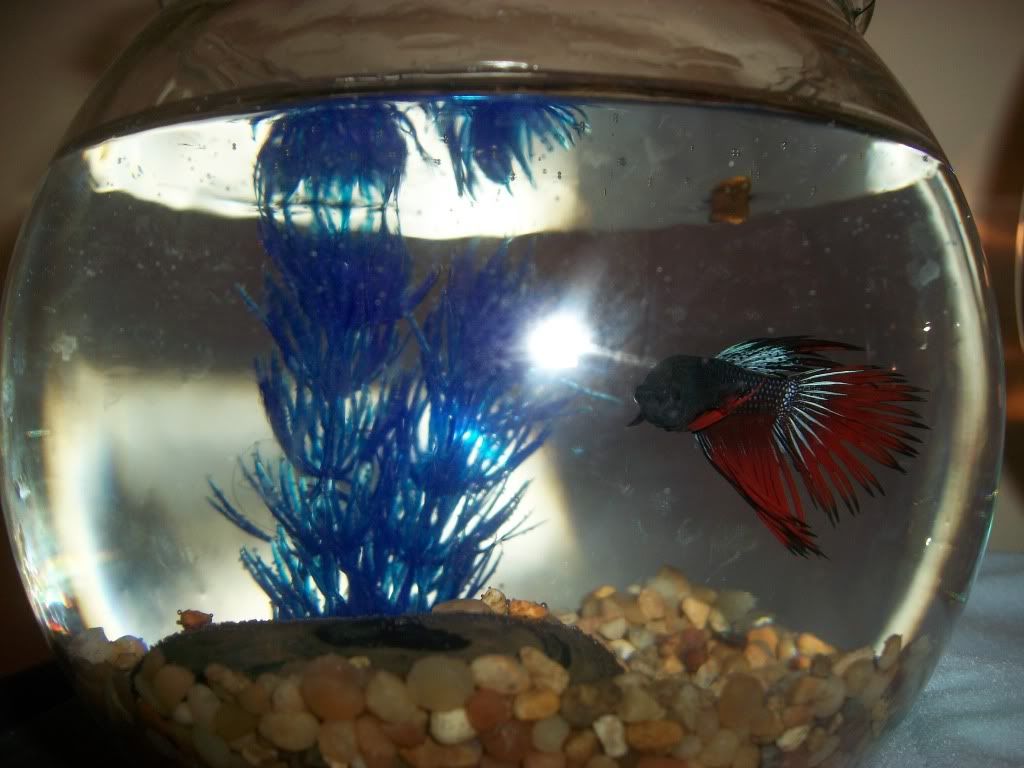 ---

Dei Vallie ~ HM M Pinkster ~ VT M Rheya ~ CT F Stardust ~ CT M Koi ~ HMPKEE M Zippy ~ HM M Princey ~ PKEE M Zeke ~ HMPK M Toothless ~ HM M Celestial ~ VT F Frost ~ HMPKEE M Unnamed ~ DT M PeachyKean ~ HMEE M Pongo ~ HM M JellyBeanRayne ~ VT F Unnamed ~ DeltaTDS M
What amazing coloring! I've never seen a fish quite like him.
---
1 solid red VT Male. (He's my baby!)
Member
Join Date: Nov 2012
Location: I wonder how long and boring this location can be before bettafish.com makes me stop typing this sen
Posts: 300
This
guy looks a little like him.
---

Dei Vallie ~ HM M Pinkster ~ VT M Rheya ~ CT F Stardust ~ CT M Koi ~ HMPKEE M Zippy ~ HM M Princey ~ PKEE M Zeke ~ HMPK M Toothless ~ HM M Celestial ~ VT F Frost ~ HMPKEE M Unnamed ~ DT M PeachyKean ~ HMEE M Pongo ~ HM M JellyBeanRayne ~ VT F Unnamed ~ DeltaTDS M