My most recent betta is a female from Petsmart. I was in there one day, poking around because I had half a tank to fill, and came across her. I was shocked. STUNNING marble female with bright aqua marbleing and red accents on the ends of her crowntail fins. At Petsmart!!! They had her sister there too (or so I assumed, similar coloring. Not quite as vibrant though) and one other red girl. All the males where boring. Blue. Red. Your typical store betta.

She has just as much personality as my males, and from the start was more friendly than Rory, her tankmate (they have a divided ten). She's tiny, though has grown a bit since her. Hoping to get some female guppies to add some more movement to the tank. Or something. At least she hides less than the males.
I love my little girl. She is beautiful, her colors are so exotic looking compared to my males and she has such a cute personality. She's bossy and pushy but's she's also possibly one of my 'softest' most caring betta's and SOOOO curious. She's a regular Alice in Wonderland. I would lOVE to have a sorority tank some day but I have yet to find other females who scream to me like Nix did. Phoenix was only a colorless fry when I got her but even being small and colorless she looked me down and said "HEY YOU LADY....you going to take me home or what?" Love her to bits.
---
IBC Member since 2013
---
I lost this beautiful girl a few weeks a go but she left me with about 80 fry that remind me of her every day.
Binky
Here a few other pics of some of my girls.
Mary
Patty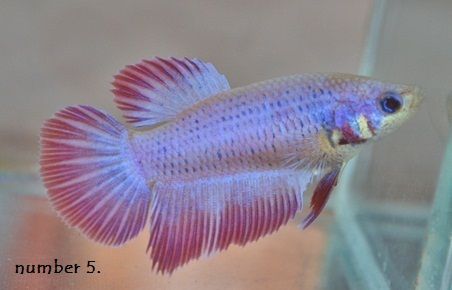 Denim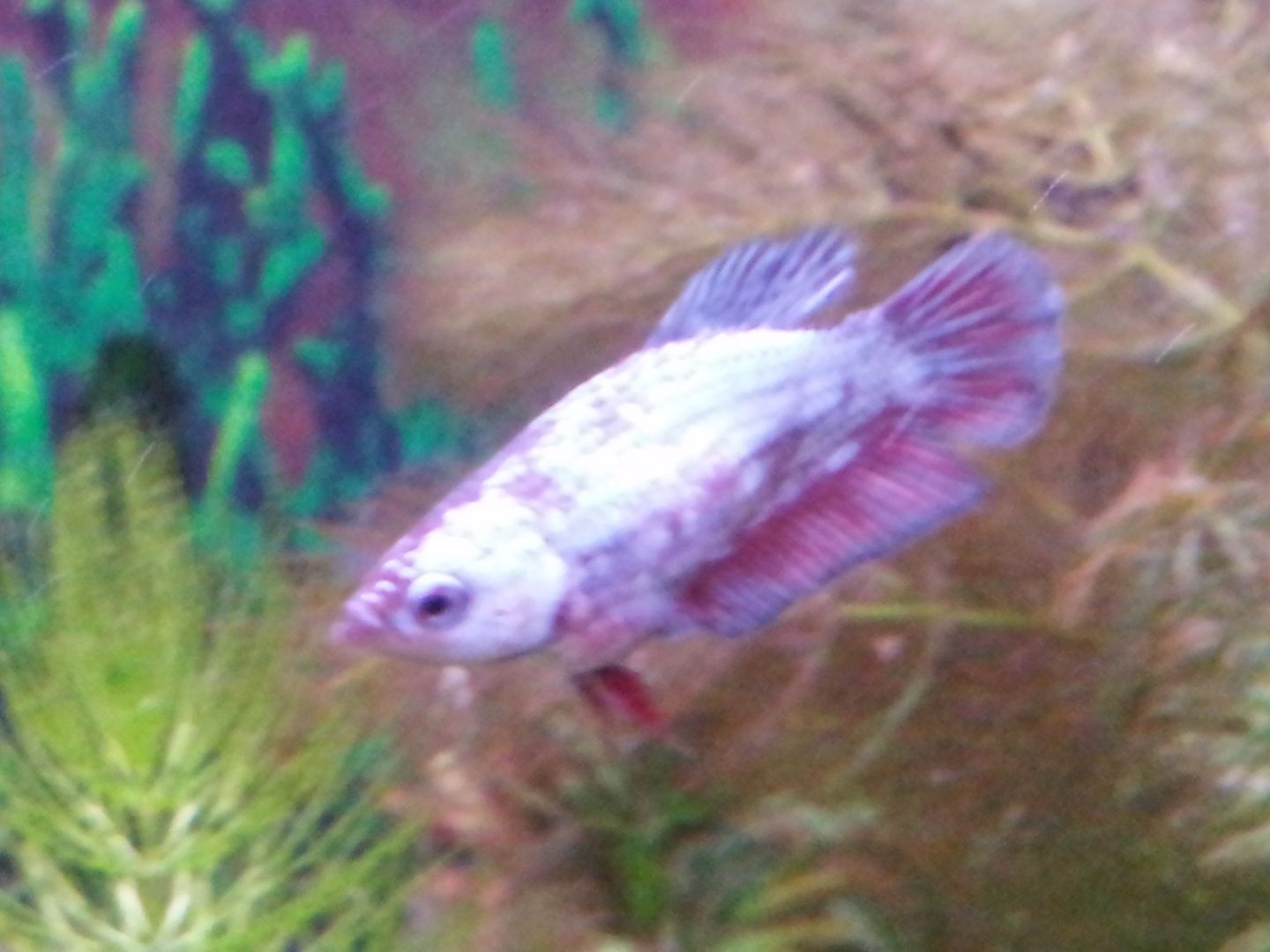 The last pic is of Binkys kids fry tank.
---
Proud IBC member
---
Last edited by logisticsguy; 01-02-2013 at

02:00 AM

.
Banned
Join Date: Jul 2008
Location: Central Texas
Posts: 27,607
They're gorgeous. I'm sorry about the one you lost.
I absolutely love my girl! I found her with another betta in the same little cup at wal mart pretty torn apart. The more her fin damage heals the prettier she gets! People are ridiculous!
---
My Babies
Monty-Audrey-Marilyn-Fishykins-Two new unnamed rescues (thoughts welcome) :)
Banned
Join Date: Jul 2012
Location: Virginia
Posts: 9,050