Flashy Rainbow Boy: Name Wanted
---
Also, anyone know what colour he is?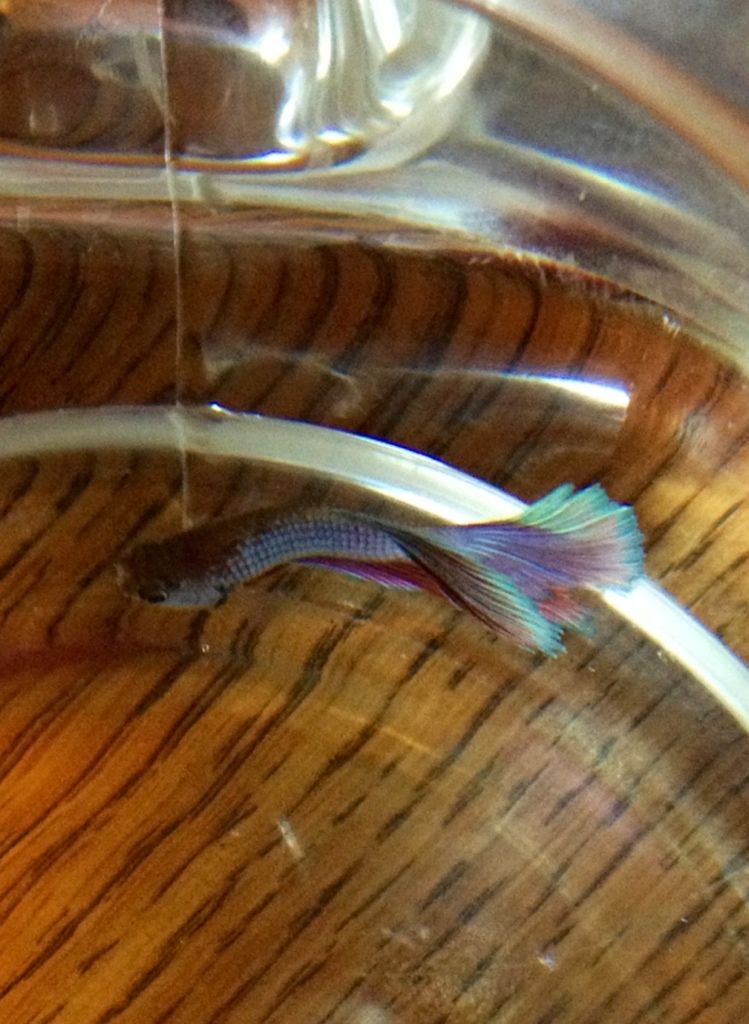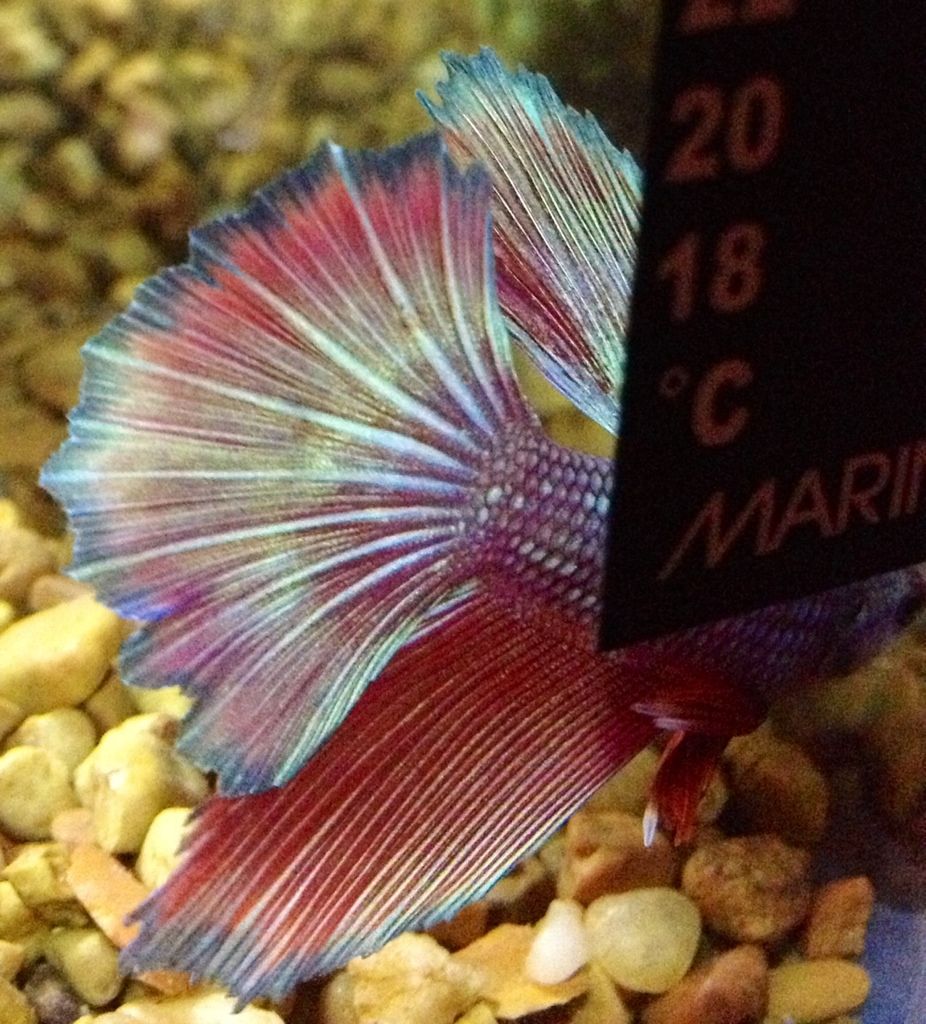 Member
Join Date: Dec 2012
Location: Yakima,Washington
Posts: 590
i named mine by his personality. he is really curious. his name is curiosity
I just put him in the tank so I still hadn't gotten to know him very well. He's spunky though. Constantly flaring and displaying.
Member
Join Date: Dec 2012
Location: Yakima,Washington
Posts: 590
ive only had my betta for about a week.
He's a multicolor delta. Love love love his rainbow coloring!
---
Females: Grandma Face, Dora, Hope, Rosie, Isabelle, Rogue, Bliss and Elara
Males: Nightcrawler, Woodley, Apocalypse, Relic, Venom, Piessa, Torch, Pie Mei, Thorn and Storm

"Only a life lived for others is a life worthwhile." EINSTEIN
I think Dio would be a cool name for a rainbow-colored fish after the late, great Ronnie James Dio.
(For those too young to remember, he was in Ritchie Blackmore's Rainbow and did the song "Rainbow in the Dark".)
Member
Join Date: Nov 2012
Location: Santa Ana, CA
Posts: 215
Third picture look at his mouth. I'd hate to get bit by that betta. Defently give him a tuff sounding name. arc en ciel it's french for rainbow.
---
Last edited by RoMay; 01-20-2013 at

12:37 PM

.
Heh, he is a little monster. He hadn't stopped trying to intimidate his reflection since I got him. Dio remains of El Dorado, which remains me of gold, which reminds me of pots of gold underneath rainbows. Ciel would be fitting too, since the sky changes colour the way he changes colour at different angles and lights. I have some too, but none of them *click* for me. Gah, I'm so indecisive. ><

Do you think he's a dragon scale?