Can someone help answer this?
---
What's the difference between a copper betta and a dragon betta?
Dragon scale you mean? Dragon scales have thicker scales, while I believe copper just has an iridescence to the scales

Speaking of copper, my Copper boy just flared at me yay <3 I love seing him go all HM on me <3
Vizja is right. Dragons have really thick scales, sometimes they happen to be shiny, but none of mine are. Metallics (copper, gold, etc) are just full of irid.
I see how it can be confusing -- at petsmart and places they always have really shiny betta's under dragon scales. Half of them arent even dragons, they just have a lot of metallic on them so they want people to pay more.
IN example::
See how on this guy you can see each individual scale looks really thick?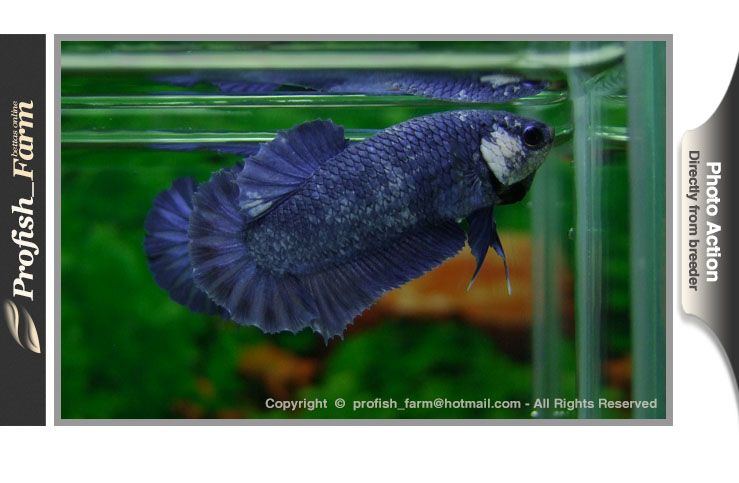 And with ths guy - you can see each scale, but its not as thick, just metallic
---
10 HM, 3 HMPK, 5 HMPK fry
8 German Blue Ram, 5 Green Dragon BNP, 4 Albino BNP, 4 Calico BNP, 6 Red BNP, 5 Kuhli Loaches, 2 ADF, 7 Peppered Cories, & 6 Tiger Endlers + Fry
12 full time tanks, 4 NPT, 6 QT/Breeders
Member IBC
ooooh...ok. thanks for answering guys. I understand now. I used to think any betta that has a metallic look or a different color between their scales were dragons. Thanks for helping me understand that thats not how it is. :)