Well I am sure true pink bettas exist but Joey is the closest that I have come to owning one, he was a lovely deep red with a lolly pink metallic covering.....
Joey 27 Jan 08 (1)copy.jpg
Someone should send me a pink betta. >.>
---


Jazz - Male Aqua and Red Metallic Crowntail
Punchy - Male White, Purple and Black bottom lip Veiltail


Check aquabid I have seen some really pretty ones there.
This is my Pigg: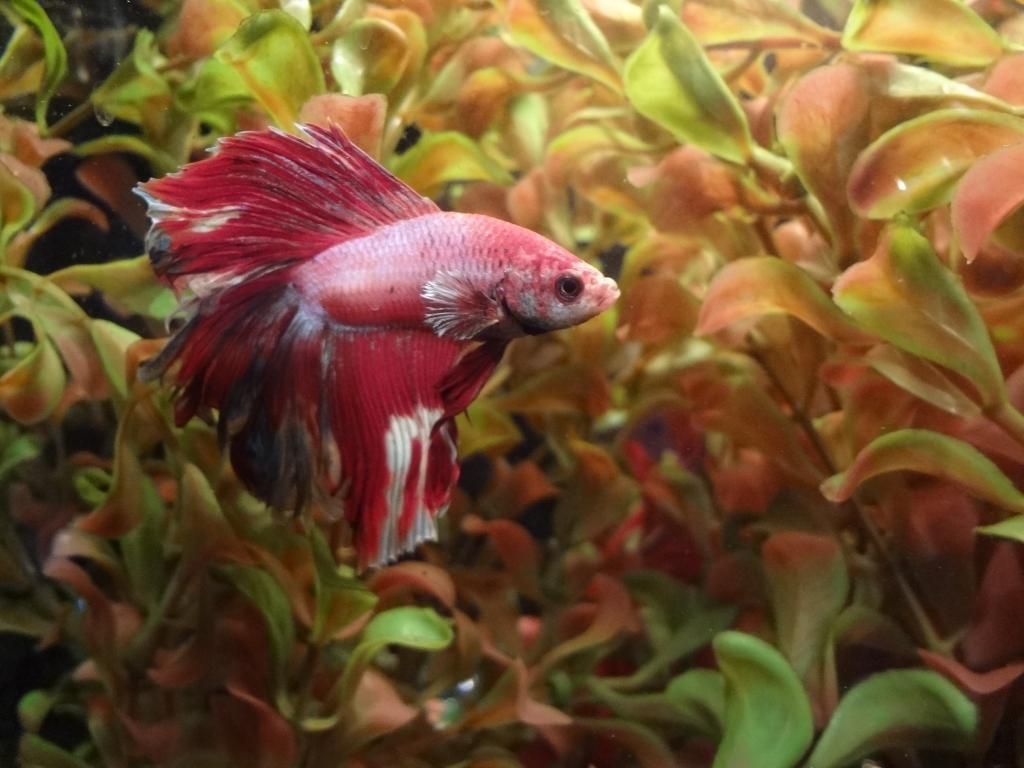 And this is Themis: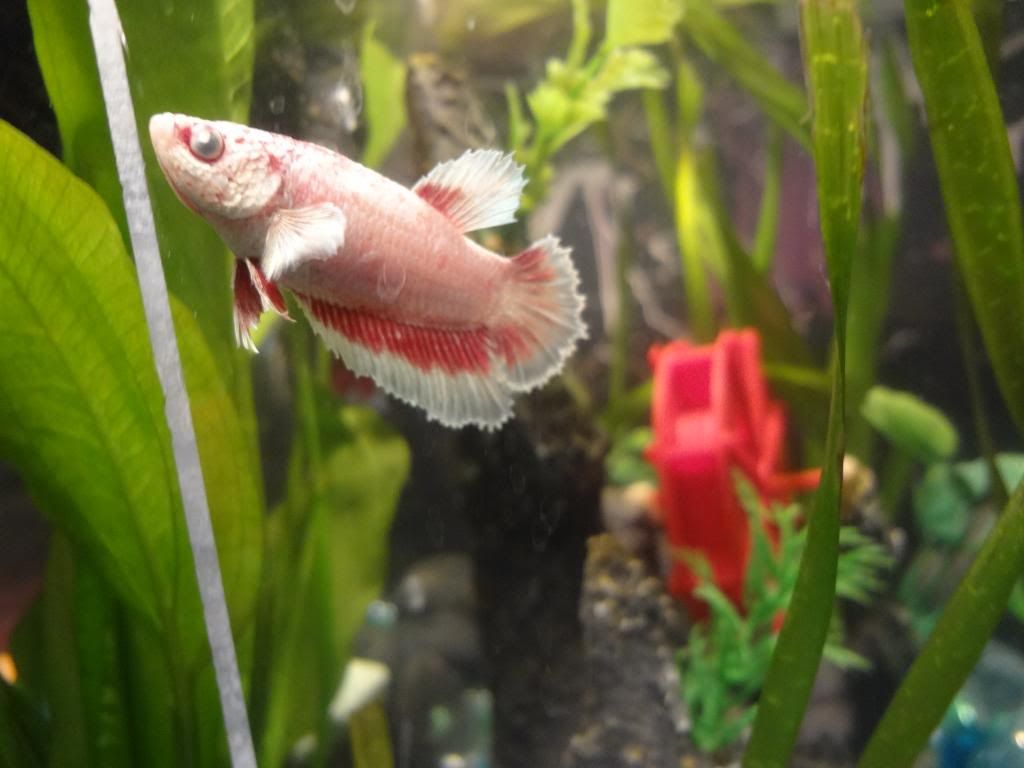 They share a divided tank, but it's not as clear of a barrier now: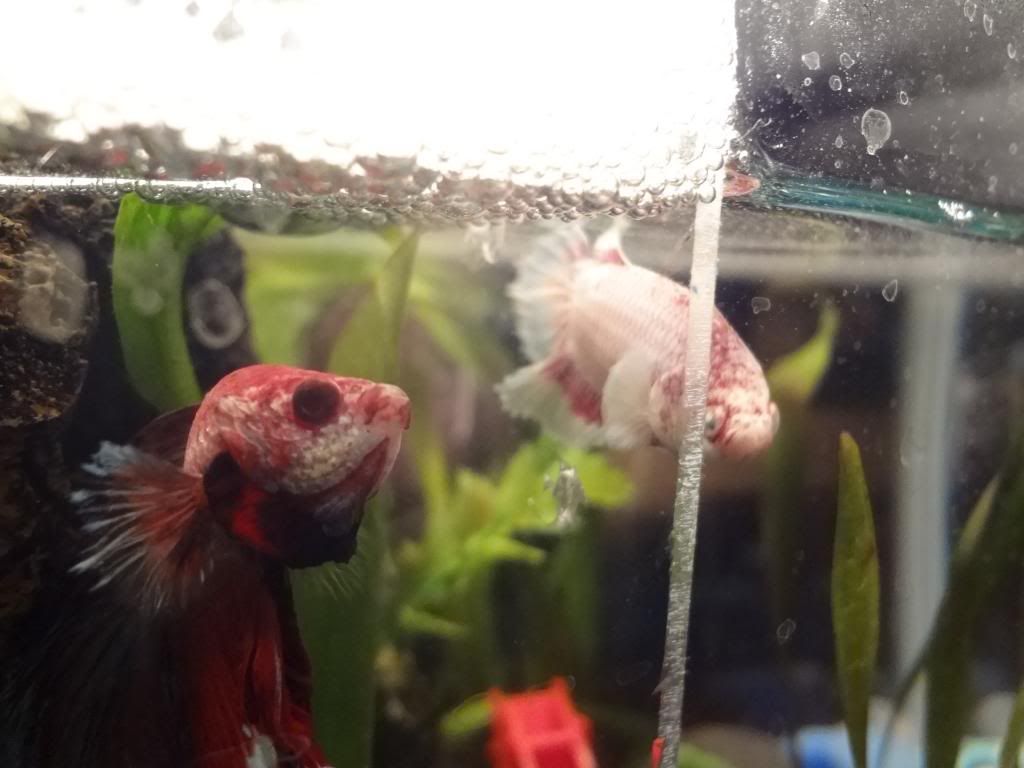 ---
55 Gallon: Crowley: Melanoid Axolotl; Mischa: Melanoid Axolotl; Achlys: Albino Axolotl; Eddard Stark: Leucistic Axolotl
Furry Friends: Daisy and Holly: Dogs; Norman and August: Cats; Gilbert and Mordecai: Guinea Pigs
New Member
Join Date: Mar 2012
Location: The dirty south
Posts: 21
Quote:
Do you consider this pink? ? ?
That is quite a lovely pale pink. I have three pink fish. I wish I still had my camera so I could take picture now, but I have two pink girls that belong to my sorority, and a pink boy, with darker pink spots on his fins.
Wow, there are some beautiful pink bettas here! @Elsewhere, that is nice usage of plants to compliment the color!
Banned
Join Date: Jul 2008
Location: Central Texas
Posts: 27,607
I WOULD order from AB, but I live up north and right now is just NOT the time to be sending a little cutie through the mail, even though they have heat packs, we just had a north easter and the roads are horrible and it's like 10*F outside. I'm not going to subject a helpless little lovely to that right now... and I don't exactly have the money, AB is pretty expensive. Maybe I'll get lucky and find one at a LPS or Petco/smart. I found Horizon-- my gorgeous purple one (RIP), a while back at petsmart.
---


Jazz - Male Aqua and Red Metallic Crowntail
Punchy - Male White, Purple and Black bottom lip Veiltail


New Member
Join Date: Feb 2013
Location: apple grove wv
Posts: 12
I have seen bettra with some pink but I don't think I ever seen a batta that was all pink