Where can I buy a half moon?
---
I've hit every big box store and pet store within a 20 mile radius of my house and I've only seen crown tails, regular male bettas and 1 lone double tail. I really have my heart set on a half moon.
Do you have any mom and pop pet stores near you? You could see if they have any or they could probably order one for you.
New Member
Join Date: Mar 2013
Posts: 12
Petco has the best selection of halfmoon betta I got my little guy there he is a halfmoon double tail cutest fish ever and very funny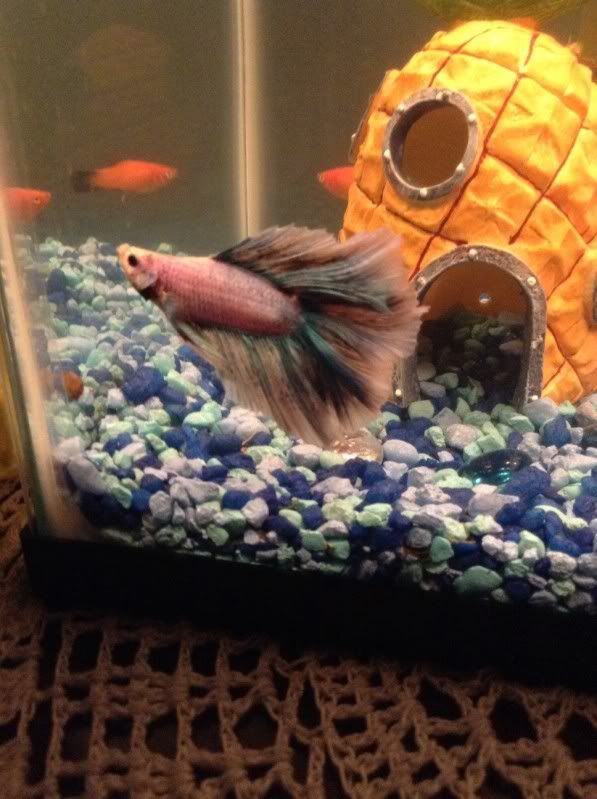 Search up fish stores in your area by
fishstorefinder.com
.
There should be some HMs near you, what do you mean by regular males? VTs? I'm sorry, I have a pet peeve of correcting or finding out proper terms.
---
Over hundreds of bettas die in their small, dirty cups each day. Only you can help them live. Research and then save them, today!

I think the regulars I am referring to are veil tails. I wasn't sure because at all the big box stores, they are simply labeled male betta and crowntail betta.
I have good news though. I hit the betta jackpot at petco today. They must have just gotten a shipment as they had at least 100 bettas. All kinds, labeled properly. Even baby bettas! I got an elephant ear betta. I chose him because he was the only white one and the only white I have ever seen in real life.
Here he is in his new home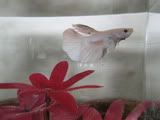 Thinking about going back tomorrow for another betta. They had a lot of gorgeous half moons and one plaket with beautiful blue and yellow markings.
Similar Threads
Thread
Thread Starter
Forum
Replies
Last Post
Half Moon?

Alienchick017

Betta Chat

8

07-13-2011

09:53 PM

Half-Moon!

Iziezi

Betta Chat

1

05-13-2011

06:19 PM

My first half moon!!!

lilchiwolf

Betta Chat

2

01-16-2011

03:47 PM