Oh, the insult to his manhood! xD
---
I went to Petland to get a more accurate thermometer. Looking at their bettas always make me sad. One of the employees tried to sell me a bunch of females with severe cases of ick one time and another time, I went in and saw a doubletail with one entire tail broken off. Today, though, I didn't see any seriously sick fish, which made me happy. But upon closer inspection of the interesting "female" I passed by intially, I realized it wasn't a female at all! It was a male dragonscale PK. For $2! He looked so frustrated and angry with the whole situation. He wouldn't stop flaring and kept racing around and around in his bowl.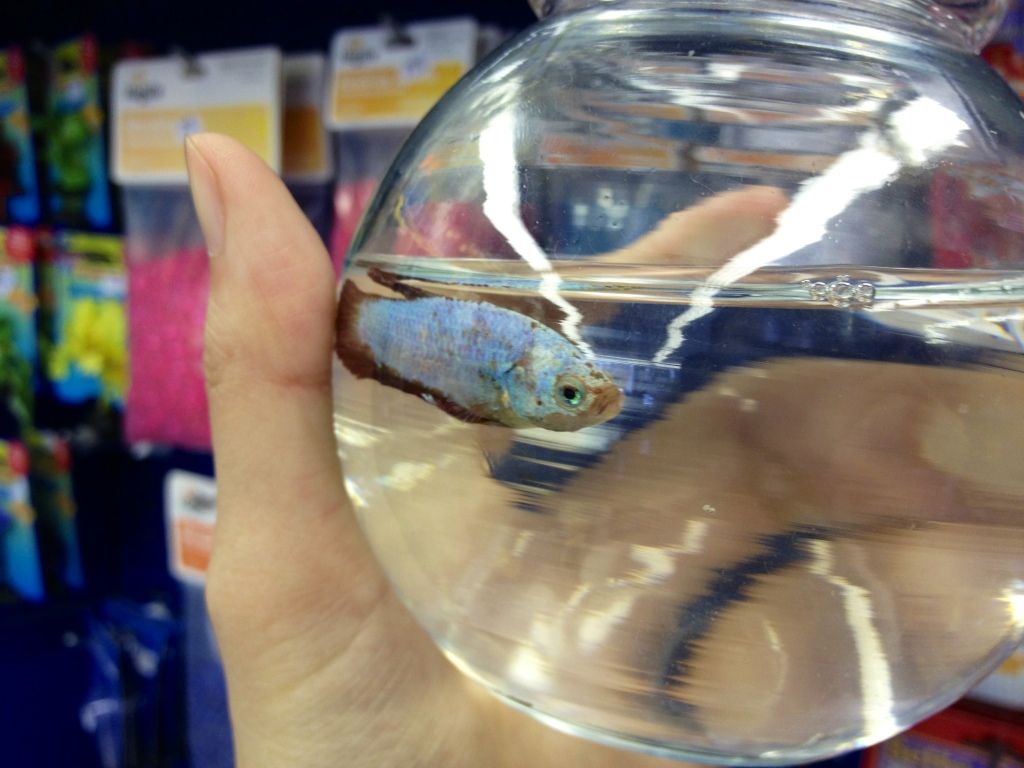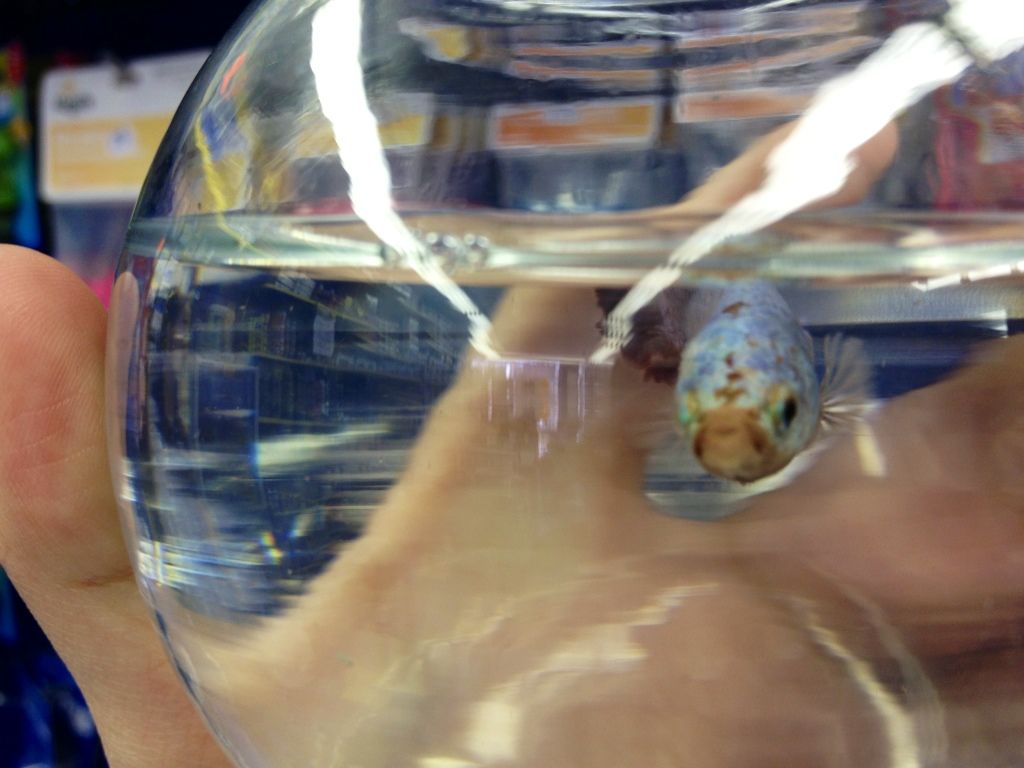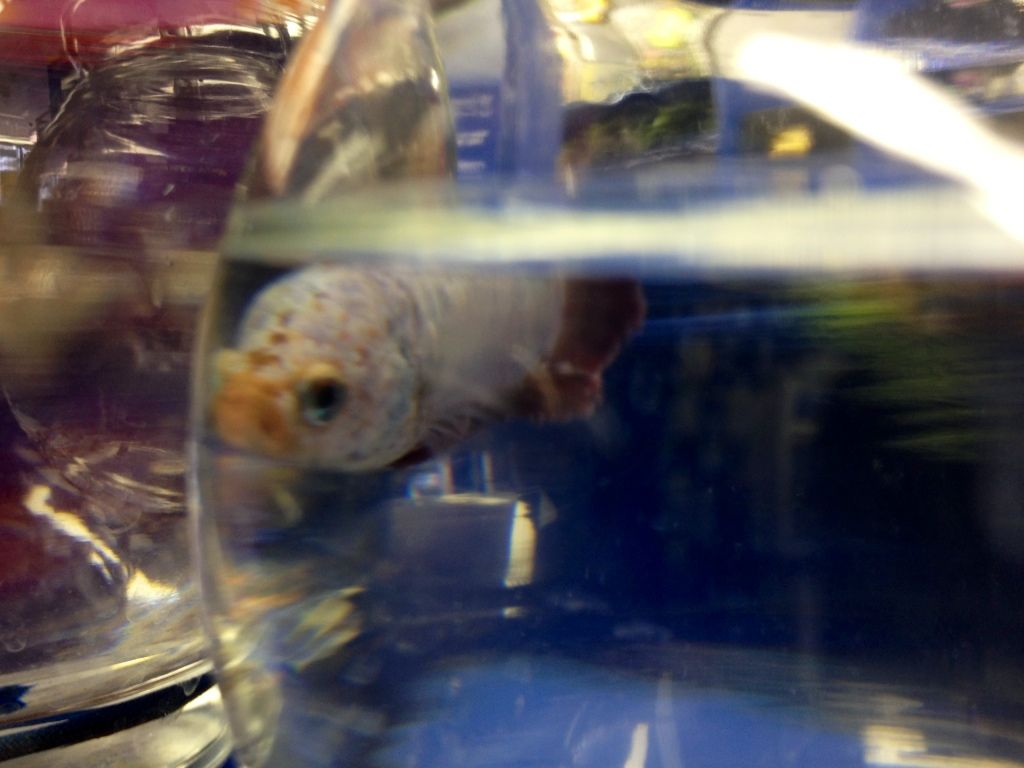 ---
So, did you bring him home?
lol
---
IBC Member
No, no more room in my bedroom. /: Besides, I had to go back to work. But we may be getting another real soon. My gf has her eyes on a deep blue VT with some kind of fungus at her LFS. She was going to buy him too and nurse him back to health, but the owner wouldn't sell him to her. He said he'll treat him himself. So she's going to keep going back to check on him until he's better.
---
---
Last edited by Fenghuang; 03-23-2013 at

03:25 PM

.
pfft. my marble Plakat was marked as a female. 8V i love it when they mislable like this. great, beautiful bettas, for super cheap
So you *didn't* bring him home??? But if you were going back to work, this would have been a good opportunity to set up a new tank at work! Doesn't everyone need a betta in their office?
It's my parent's restaurant. Kind to problematic to set up a tank in their business when they said no more. xD

I can never find super cheap mislabeled bettas when I'm actually buying. >>
---
Haha, that's funny! Today I was at Petco looking at the Betta and saw a large male with a short tail in a cup that said "Veiltail Male". Huh? Pretty sure that he was a King. xD It's funny finding mistakes like that. :P
Member
Join Date: Feb 2013
Location: Alberta, Canada
Posts: 542
Fish tanks in restaurants are supposed to bring in money and good luck!
I don't think betta fish is the species that is associated with money and good luck lol.

But geez, he sure was full of attitude and I never owned a plakat before...
---
ALL fish are expensive!!! lol
---
IBC Member