Trouble submitting a photo for official contest??
---
Last month I couldn't submit one either...
When I click on the submit a photo link this page comes up...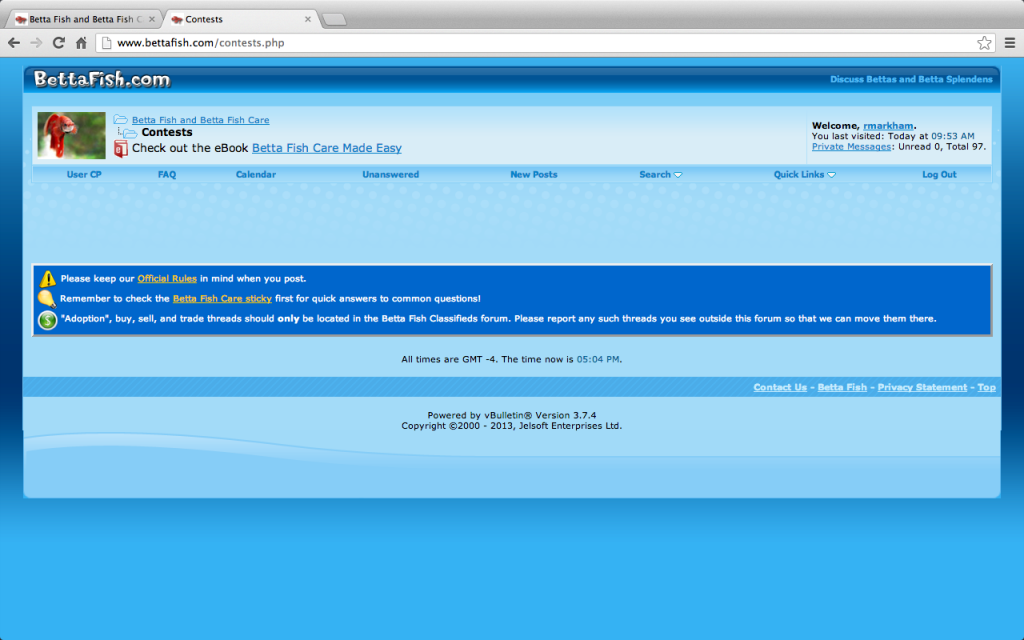 Anyone else having this issue? I'm using Google Chrome if that helps. Although I've had issues on IE 7 at work also.
---
40G planted community
3 5G planted betta tank
Yeah the same thing comes up for me too, perhaps someone isn't keeping up to date with it? Other than that I've got no idea
---
Rembrandt II, Suiché
Leopards: 1:4 Hawkeye, Luna, Astrael, Dorian, Cullen
Gargoyle: Cloudjumper and Toothless