THANK YOU, Alpha, for doing this!
Every person that learns about the cruelty to bettas is a step to changing things.

One point you might want to add is to offer and ask for SOLUTIONS from your audience for PROPER display and selling of bettas. I don't see why male bettas can't be in 1 large (heated) tank with plastic barriers (wouldn't that be cheaper than disposable cups?). Females can be displayed in one community tank like every other tropical fish. If this makes the cost of the fish go up, THAT IS A GOOD THING! Bettas are now sold as a $1.99 "disposable" pet to shut up a whining kid. Not even pet store employees know that bettas need heaters!
BEST OF LUCK TO YOU!!!
---
4 bettas: Butch, 3-year-old violet male PK EE & 3 girls in a 30 gal sorority. I do not name the girls anymore! 1/2 of them die within a month.
30 gal: 9 Oto cats, 4 Ocellifer cats. Inverts: Cherry shrimp & 2 assasin snails.
10 gal.: Butch, his 5 oto cats, 3 assasin snails, and a few snails the assassins haven't caught.
Member
Join Date: Mar 2013
Posts: 76
Here are my 2 cents:

First, I would recommend you to drop the "raise awareness" label. The word has been overused and some people is starting to react cynically toward it and the events that sport it. Don't take this as a "terrible idea don't do it" advice: it is still an attempt to raise awareness, after all but not calling it this way will help you to keep people open to your message.

Second, and most important, be positive. You may manage to echo some indignation on your public but it won't last. Although using some photos of mistreated bettas isn't bad, don't stop there: show them our world, let our joy diffuse towards them, make them want to own a betta the right way; cups and small plastic ornaments aren't for bettas because their awesomeness can be contained in such small space! If don't have the time for a presentation, record some videos and play them at your speech. Show them how bettas flare, how they greet their owners with happy dances when they are given the space to do so, how female betta also exist, and they can conform this cool things we call "the sororities"; how all those corys, loaches or platys can actually hang around in a tank that is also complemented with the flowing fins of a male betta and how many varieties they haven't seen like the halfmoon and the crown tails are also there to please their sense of aesthetics. At last, you could show them the awesome betta coupling and how the betta male is badass enough to court the female and also man enough to care for his offspring. These fish are a full bag of surprises in a small pack, and they are worthy of their respect.

(Phew. I actually got inspired while writing this post. Hope it helps)
Javert, some excellent ideas with the videos as well as the rest of your post. Betta fish awareness day is actually a Facebook page/ event that supports proper care of Bettas. This is their second annual one. Xaldt, I agree with you 100% about the keeping of fish on stores. The current techniques are absolutely attrotious and shorten the fish's lifespan. It's not that hard to keep them properly. Betta fish are live animals and should be respected and treated as such. Just because they are small does not mean we should mistreat them and harm them.
---
5 gallon: 1 male VT-Alpha
10 gallon Community: 3 Peppered Cory Catfish, 5 Neon Tetra, 3 ADFs.
3 gallon: 1 male VT-Sub Zero
For my senior college project I also had a betta tank set up (naturally planted), with this poster that I made to accompany it. You could do something similar maybe? Mine was more of yes, proper care, but also for the classroom setting and more of an educational tool.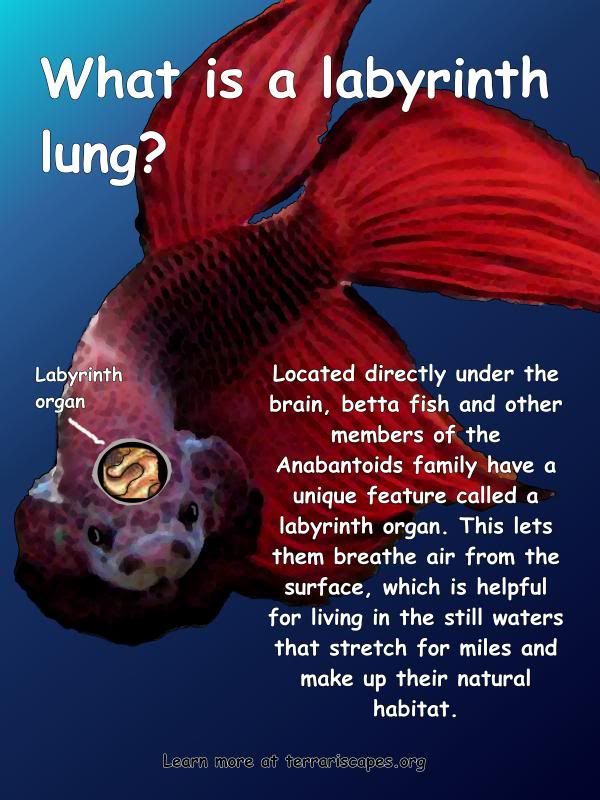 ---
Remember that the tank your fish lives in is his or her's
whole
world. Ask yourself this question, and answer it honestly: would you
choose
to live there?
+1 on the pamphlet. I would suggest a section entitled something like, "So I'd like a betta...what do I need?" with a basic list for a good start up kit and some brief explanations on what to expect for water change frequency for different size tanks. I don't know that I would include a whole lot about a giant stock of meds or extras, but just enough to get someone off on the right foot with 1. the proper basic setup that 2. will fit that person's lifestyle when it comes to the maintenance required for their choice of tank.
---
Home of Buzz Betta 3 and the Rockin' Rasboras!
Excellent ideas.
---
5 gallon: 1 male VT-Alpha
10 gallon Community: 3 Peppered Cory Catfish, 5 Neon Tetra, 3 ADFs.
3 gallon: 1 male VT-Sub Zero