Certainly! We all started somewhere haha
I had no clue there was anything different than Veiltails and Crowntails when I started, I had a solid red CT (accidentally kills, whoops) and I actually haven't had a CT since then. I do have a girl CT right now though, but she's my only one ^^
We all learn by advice, reading and experience
---
Rembrandt II, Suiché
Leopards: 1:4 Hawkeye, Luna, Astrael, Dorian, Cullen
Gargoyle: Cloudjumper and Toothless
Definitely not a veiltail. He looks like a doubletail. I see two distinct lobes in the first picture, but that could just be the shadow. Otherwise, I'll go with delta tail.
Veiltails have long tails that drape over like a...well, veil. Their fins are usually sharper and more angular. Here's some examples.
Phoenix, my red butterfly VT from Petsmart. He has a rather wide caudal (tail).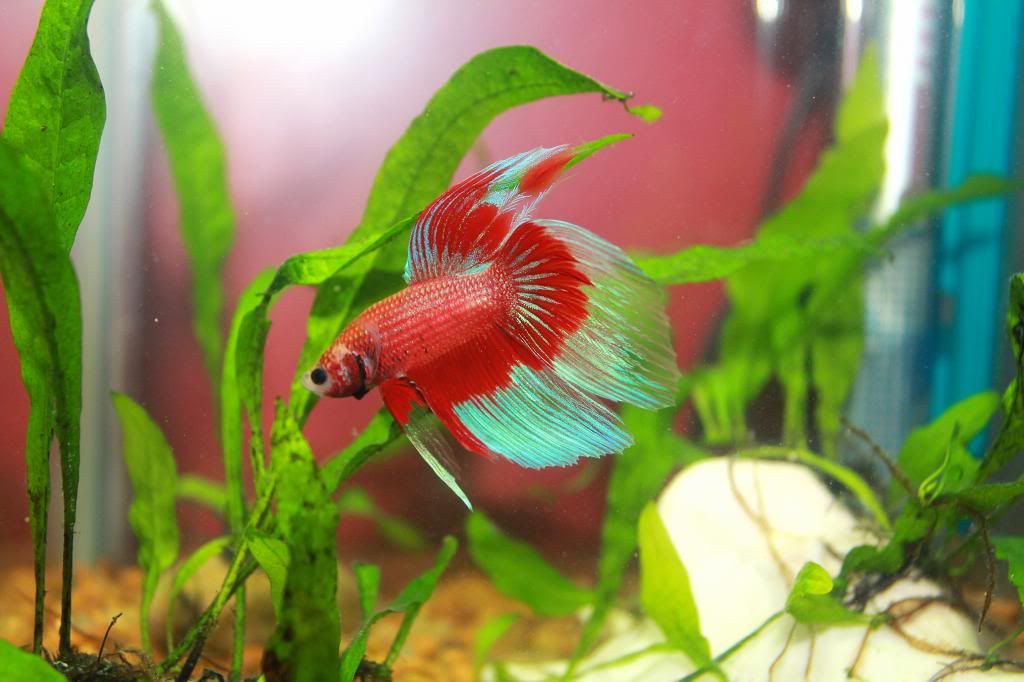 And Tilli's Walmart rescue, who is in my care for the time being: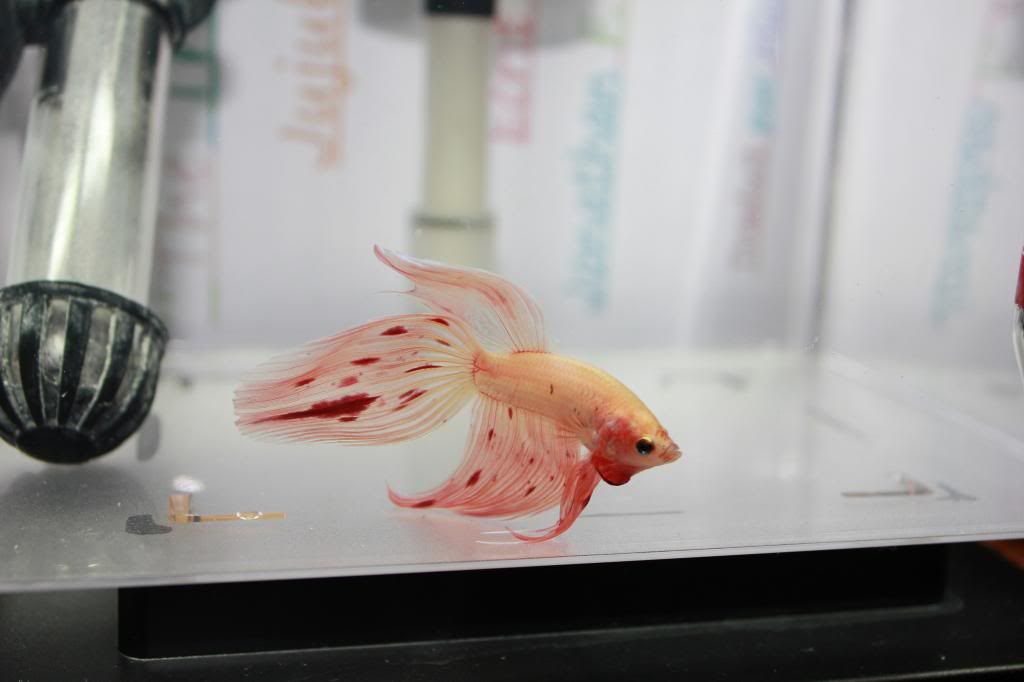 ---
Whoops. I didn't realize there were three pages... Sorry for being redundant.
---
double tail for sure. a good sign besides the split is the larger dorsal fin (top fin)
Good looking fish, appreciate the visuals
IMO he's a Halfmoon double tail, and if not halfmoon (hard to tell while not flaring) then a double tail, by the looks of that HUGE dorsal, which is a doubletail trait. Beautiful fish! Hope you two are happy!
---
1 solid red VT Male. (He's my baby!)
your Sushi is a Double tail or AKA Split tail. the first few comments are incorrect
---
You are right, I found the piece of paper they gave me when I bought him and it says twin tail. I assume that's the same as double. He's sure not acting very good today, I hope I don't lose another one.
Similar Threads
Thread
Thread Starter
Forum
Replies
Last Post
Sushi... :(

Cassapop

Betta Memorials

1

02-13-2012

02:05 PM