I need to stay away from Petco! Drako & Twilight
---
2 New boys both were in water that had crumbly black stuff on the bottom....fin pieces I think..they are a bit tattered. Here they are after pick up!
staying away for a while....
Twilight- Halfmoon Double tail Black Lace with Blue Iradecence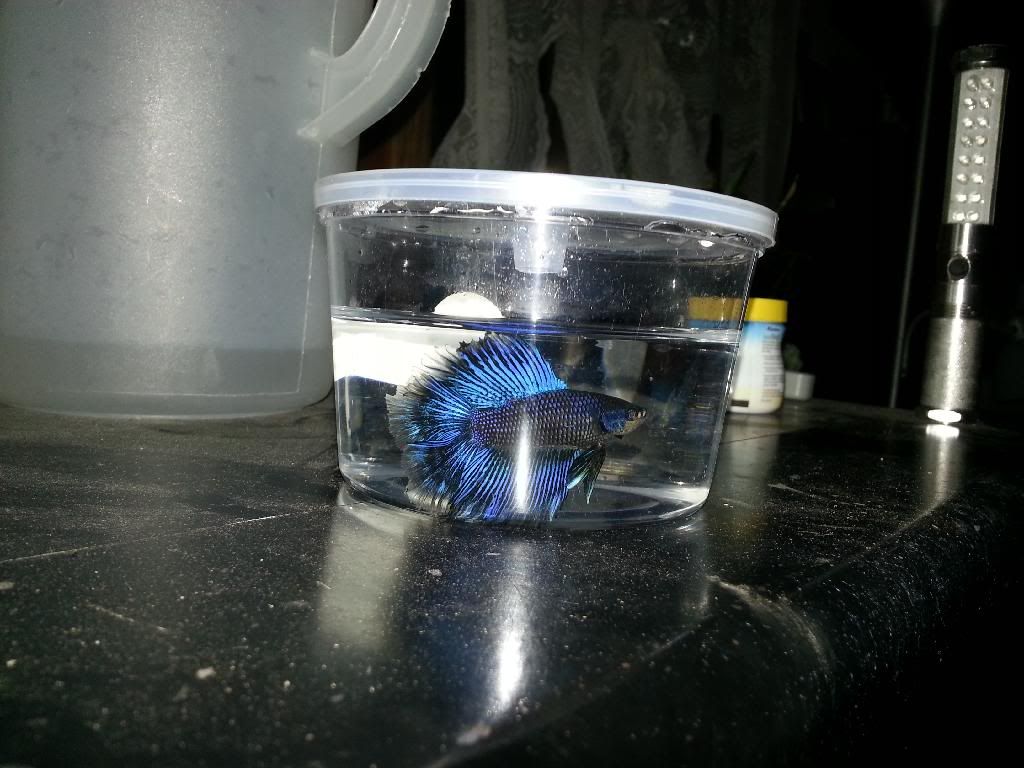 Drako- MULTI COLOR "wild " Dragonscale Double tail Plaket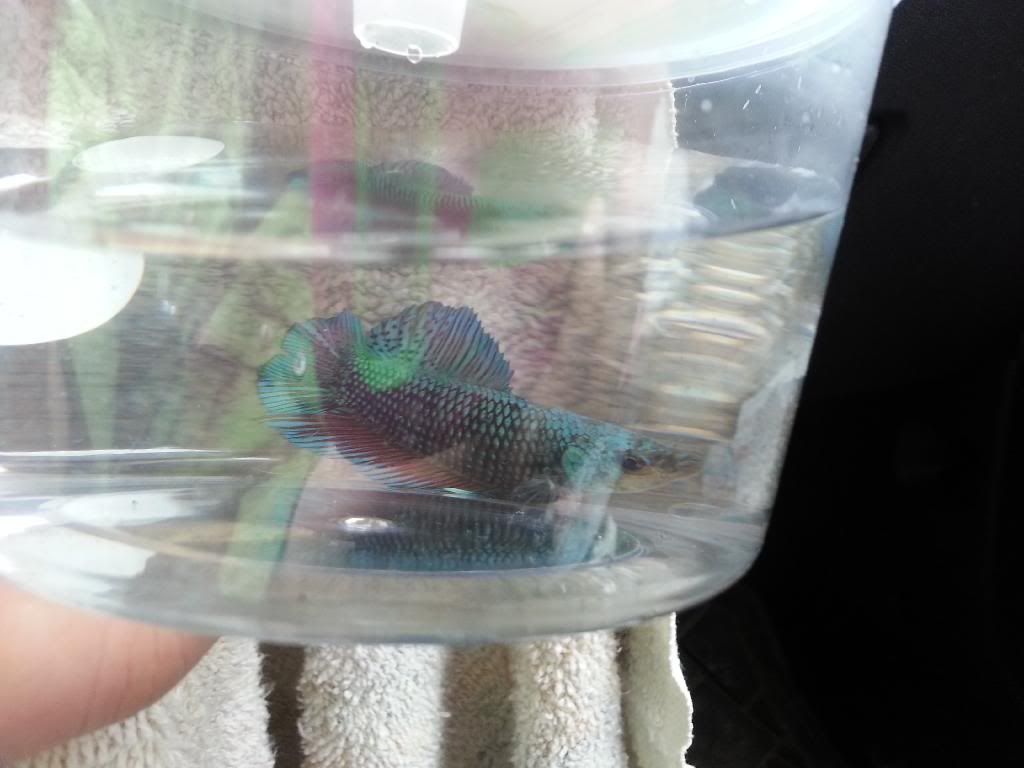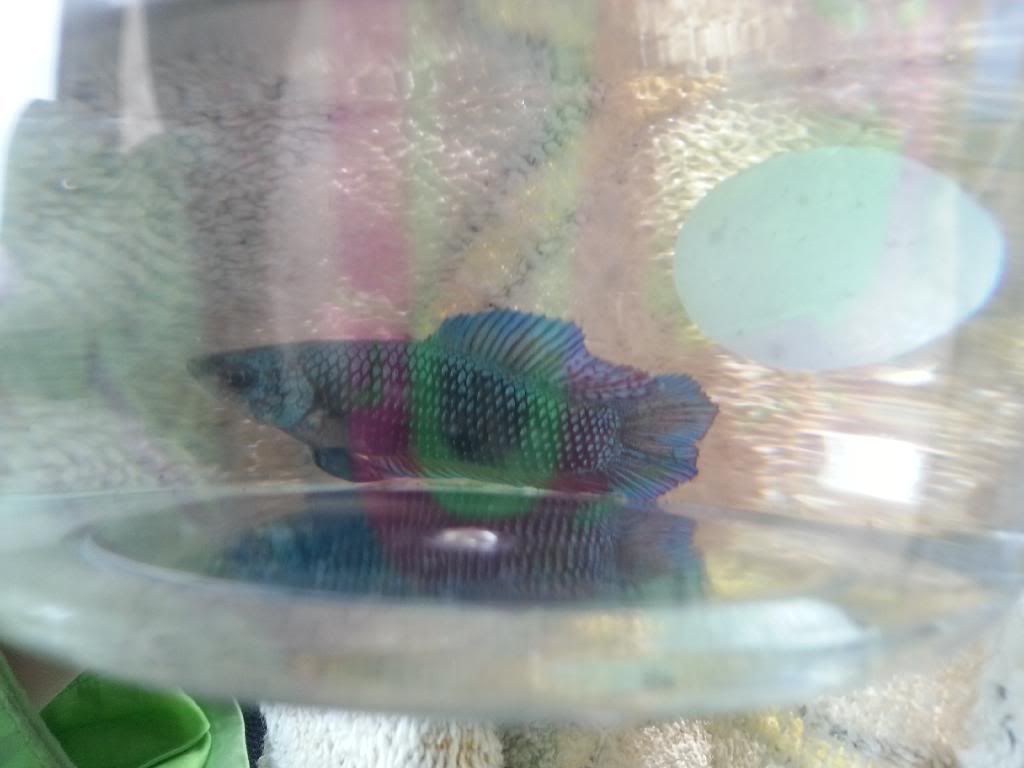 ---
☆TWILIGHT BETTAS☆
Diego- Male Halfmoon
Twilight- Male Double tail Halfmoon
Pheonyx-Male Halfmoon

2 Fosters (Rescues)- Zeus- Male Veil tail and Titan -Delta Tail
8 successful rescues so far....all have good new homes!!!!
*
That iridescence is marvelous!
---
Dragon HM Rose Tail
Member
Join Date: Feb 2014
Location: Alabama
Posts: 339
Oh wow! They r both absolutely beautiful!! I know what u mean about staying away from places like Petco,
Petsense & Petsmart, lol. My husband nor my wallet r very forgiving when it comes 2 "adopting" more bettas every time I go in one of those places, lol. I try 2 avoid the fish section, but alas... I always tell myself I'm just gonna "look" & well.... Merlin (I went 2 pick up Jade), Vada (went 2 get ghost shrimp) & Hawk (was just getting dog food) all ended up coming home w/ me! Maybe we need 2 create a section in the forum named "Bettas Anonymous", for the multitudes of us betta lovers that have that uncontrollable urge 2 bring them ALL home, lol (what do u think, mods?)
---
HUNKAPEI.... We are all related -GaWani PonyBoy, Native American horse trainer & True Natural Horsemanship advocate. ~R.I.P. Poisson <3
Member
Join Date: Mar 2014
Location: NY
Posts: 113
The blue one is beautiful. I love/hate going to the pet stores envisage I always want to buy more but I can only have one. I never like going to walmart though. All the bettas look sad there so I always want to rescue them. :(
Member
Join Date: Feb 2014
Location: Alabama
Posts: 339
Thankfully my local walmart RARELY even has bettas, but I feel bad for all the other fish. They always have ick or worse... It's so sad
---
HUNKAPEI.... We are all related -GaWani PonyBoy, Native American horse trainer & True Natural Horsemanship advocate. ~R.I.P. Poisson <3