Food Idea
---
So I bought frozen brine shrimp and Blood worms and I hate that i had to chop them up in order to feed them to my fish sooo I went to walmart bought the cheap condiments bottles the one with the cone lids and i've not tried with the worms but it works perfectly for the brine shrimp! I put two cubes in with 3/4 water shook it up and squirted a little into the tank. After that I put it in the fridge for later use. :D
What's up with Ender's fins
---
So is this just sloppy breeding at its worst?
I mean, I think he's pretty and quirky and healthy and just fine the way he is. But it seems like little Ender's fins are just all over the place. He's not full grown, and I keep waiting for his fins to even out, but I don't think they are going to. He's obviously a crown tail, but I am pretty sure his caudal fin is going to stay with the stumpy little spike things.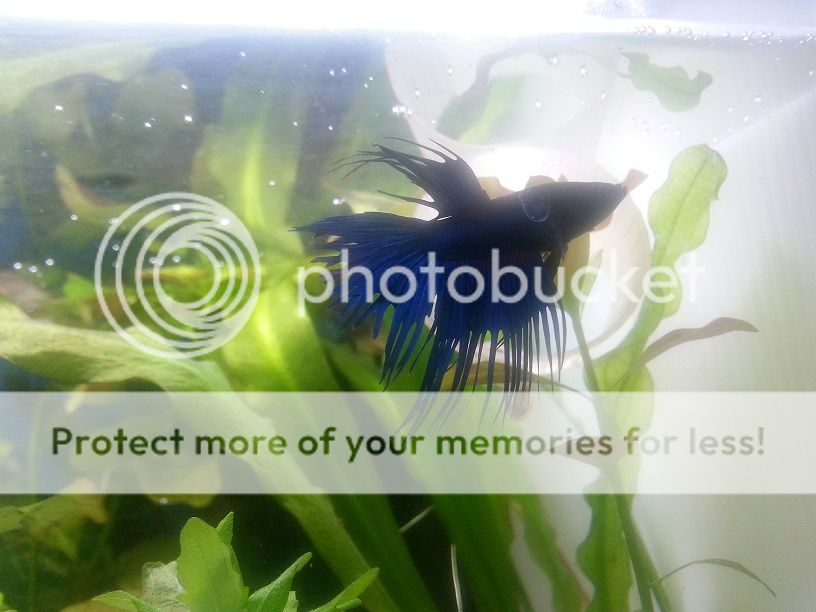 ---
Bettas: Roland, Belle, Snow White, Polo, Elise, and Titan. | 120 gallon community tank | 55 gallon angelfish tank | 20 gallons of guppies
Ugh sorry yeah I don't know how I managed to put that on your thread. I meant to start a new one, obviously. I dunno how to make it go away!!
---
Bettas: Roland, Belle, Snow White, Polo, Elise, and Titan. | 120 gallon community tank | 55 gallon angelfish tank | 20 gallons of guppies