Banned
Join Date: Nov 2009
Location: Orange County, New York
Posts: 578
This is Why Soroities aren't always a good idea...
---
I got a couple new females yesterday for my 30 gallon sorority (up to 7 girls now) I acclimated them and then headed out for awhile. I come look in the tank and see this... (I only snapped a couple quick pics before separating them, dont worry)
Ember (blue) and Chloe (green) are not fans of eachother. I removed each of them and left the other to see who was the agressor, it was Ember. So she's in a 1/2 galllon tank right now until i figure out what to do with her.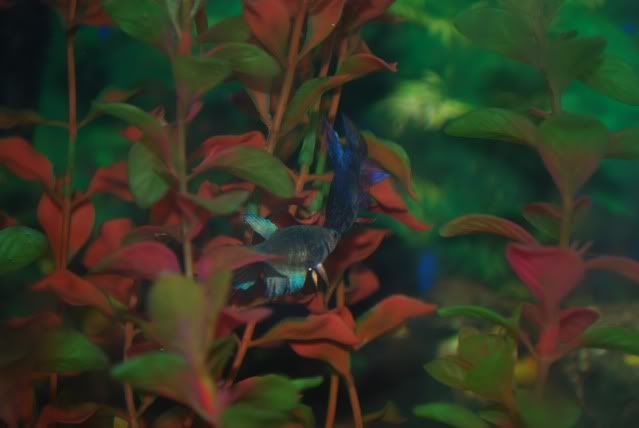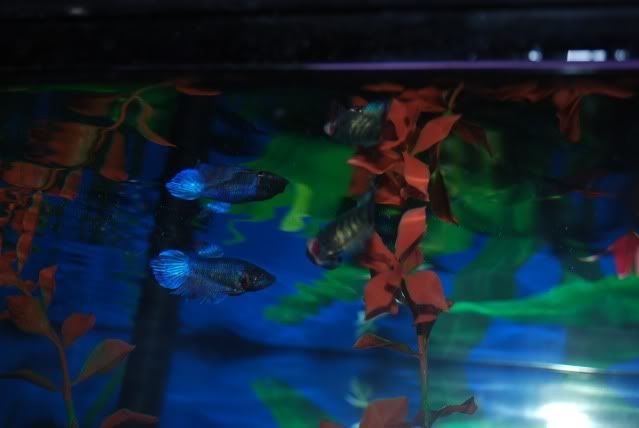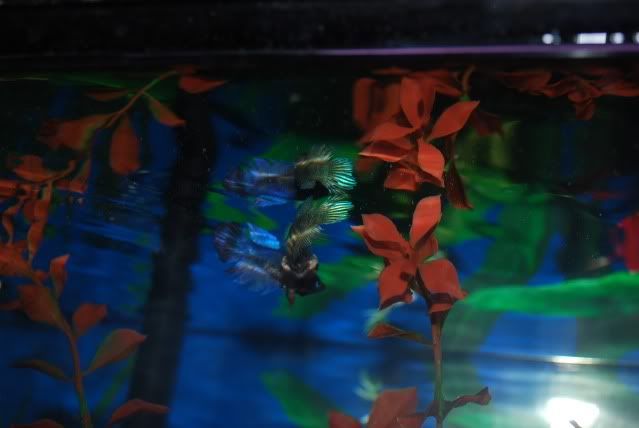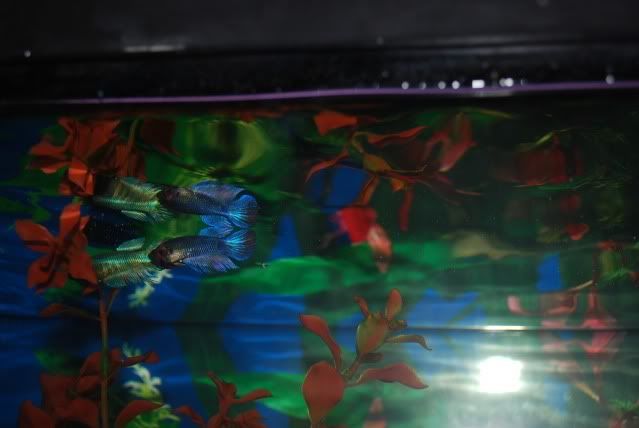 So just a quick reminder to keep an eye on females when putting them together!!
Are you sure you gave them enough time to establish a pecking order? They may have just been trying to decide who is the alpha.
---
*Be smart.. Do your research!!*[/COLOR][/FONT]
[/CENTER]
Banned
Join Date: Nov 2009
Location: Orange County, New York
Posts: 578
Im sure! I've had tons and tons of females over the years, there's a difference between a dominant female, and one that attacks everything in her path. A dominant female will be done when the other female submits. Chloe submitted plenty of times and Ember kept going back after her. When I removed chloe, ember attacked Phoenix who submitted immediately but Ember kept attacking. When I removed Ember and put chloe back, she swam around very happily and didn't bother anyone!
Wow sorry about the little fight they're really pretty by the way
---
55 gallon planted tank, starting over!!!( looking crappy, needs a major rescape)
New Member
Join Date: Apr 2010
Posts: 15
I actually just started my girls together and they did the same thing with locking the jaw. I got really worried and seperated the girl that i thought was causing the problem and let her float with the others and maybe 30 mins later put her back in, they all sort of kicked her butt and now everyone seems to just be getting along fine. I think it said it takes about 2 days, but if theres still an agressor to remove her.
---
Last edited by dramaqueen; 05-08-2010 at

07:10 AM

.