Thanks DQ... I am too. For a while I was afraid no one would want them.

Betanovice... that varies by breeder. Most will have some stock for free that are just not good quality at all. Some have fish for $5 and up depending on quality. You also have to factor in shipping. Some breeders will only do express shipping so even if the fish is free your looking at $35 shipping.
---
*Be smart.. Do your research!!*[/COLOR][/FONT]
[/CENTER]
Banned
Join Date: Nov 2009
Location: Orange County, New York
Posts: 578
Here are 2 boys that I rescued with the intent of adopting back out!
Free shipping for priority (warm months only) $10.00 for express! If anyone is interested in these guy let me know!
Avalanche came to me with a nasty case of fin rot, he was in a cup so dirty I could barely see him, but now he's doing better and he's all ready to go to his new forever home!!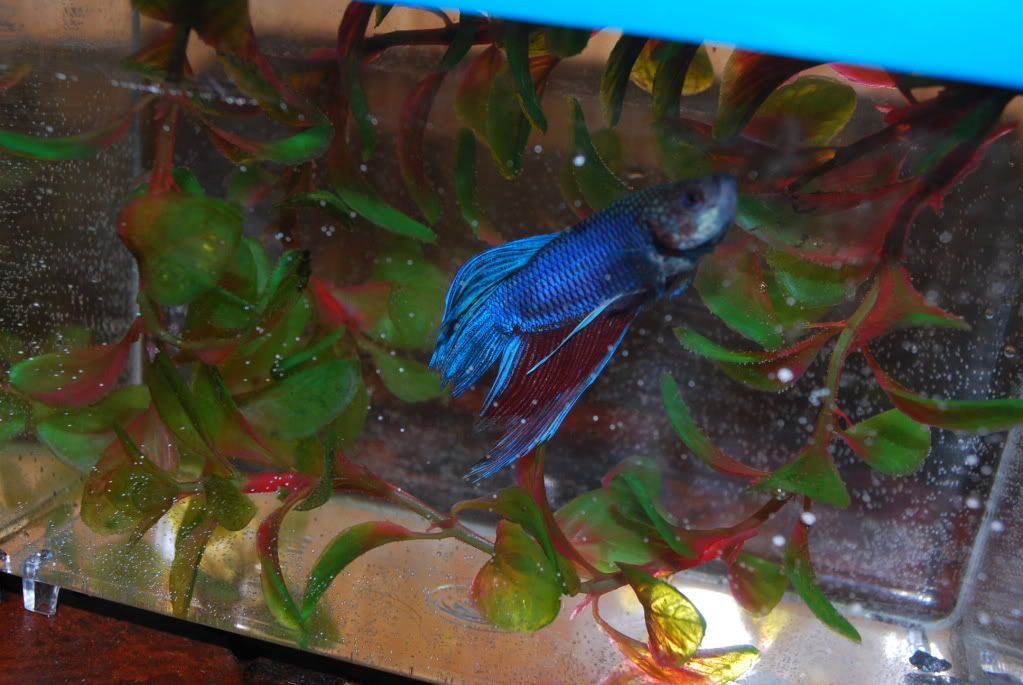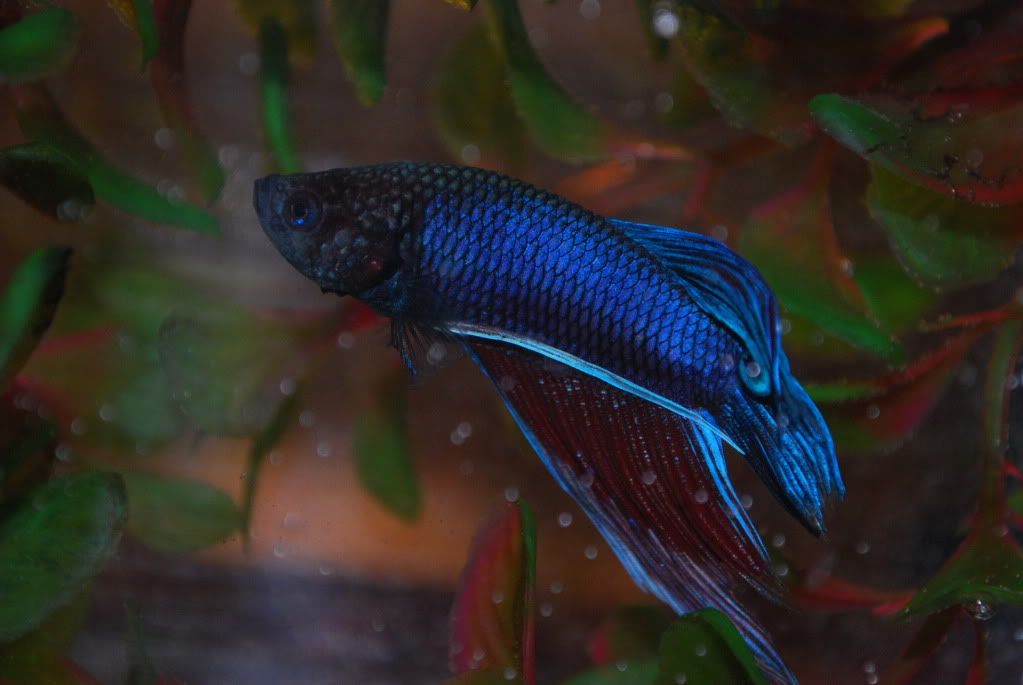 Fleet was rescued from a tank of barbs, he was hinding in a corner to scared to move! He is blind in his right eye, but perfectly healthy otherwise.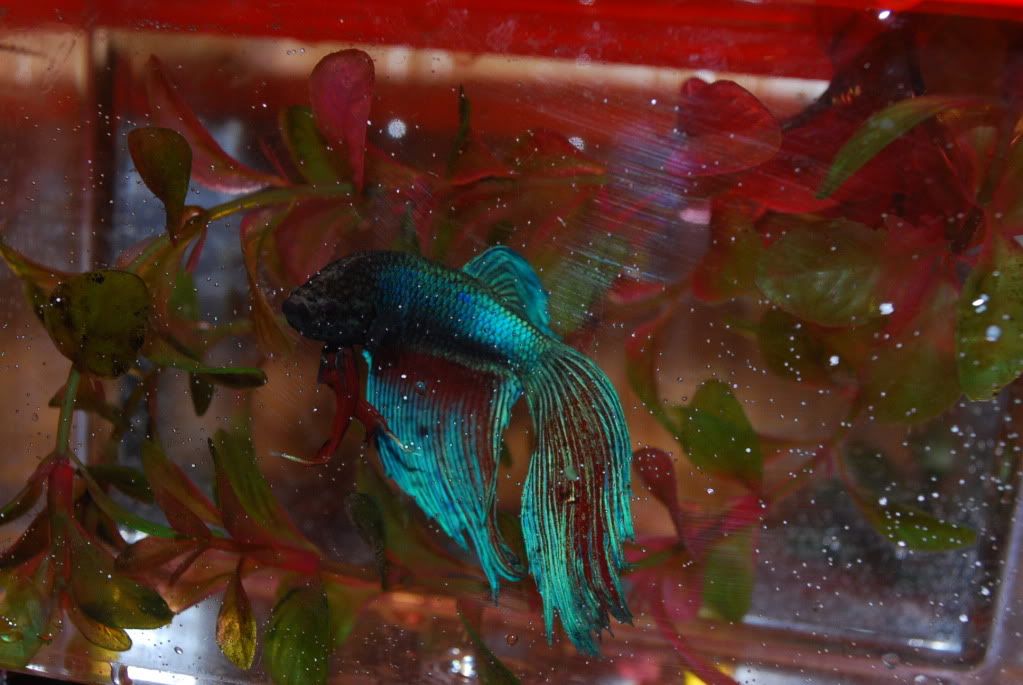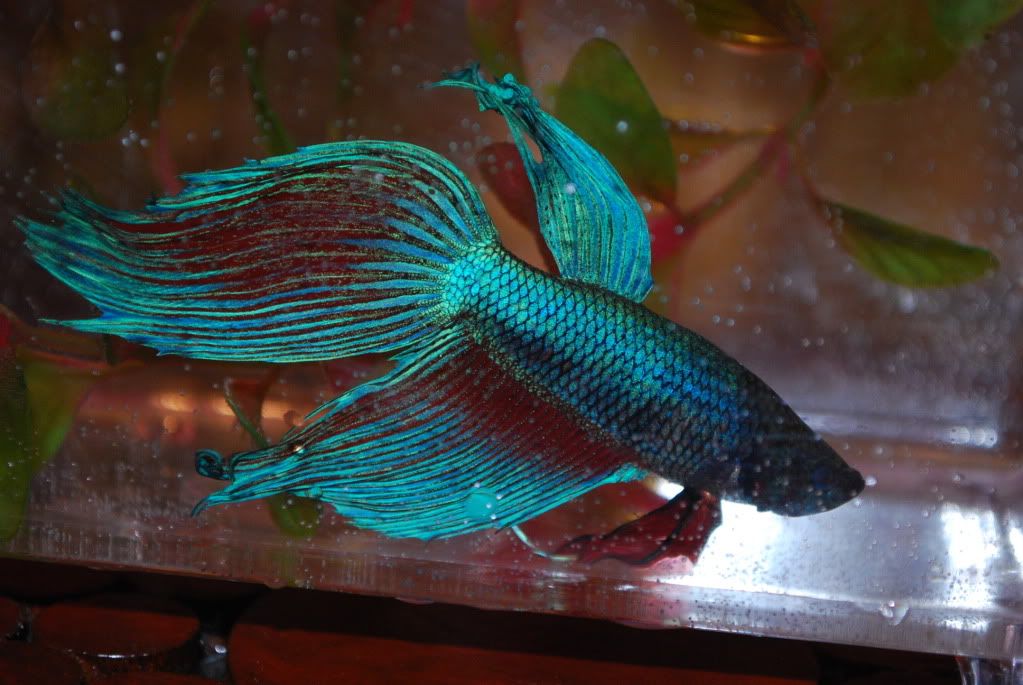 Gorgeous guys!
---
*Be smart.. Do your research!!*[/COLOR][/FONT]
[/CENTER]
i love avalanche hes pretty and aww poor fleet why was he in a tank full of barbs ?
I'm preparing for a month-long vacation in about two and a half weeks, and though I have a little sister to take care of my fish, I realized it's time to finally post up the one of the two rescue boys I've been irrationally clinging to and the one girl I can't keep. I'm still getting my hands on shipping bags and such, but I'm willing to pay for half of whatever shipping ends up being. If anyone's in the Houston area, I'm willing to meet up instead.
I'm going to try and get better pictures, but my family members are weirdly possessive of their cameras and I have to hijack them when they aren't looking.
First up is Cameron, a lovely little bi-color VT male that I got from Petsmart with a decently developed case of finrot. He's looking much better now, though he's still a little flighty.
And the girl is Haru, my little multi VT female. She needs to be in a tank by herself, or at least in a sorority where there are no other dominant females (a hard task, I know). I would love to keep her, but when putting together my sorority, I ended up with two fish that didn't work--her, of course, and then my first ever betta turned out to be a male PK, something I'd long suspected. I've only got room for one of them.
Member
Join Date: Sep 2009
Posts: 3,477
I PM'd you lastbook. :) I was going to see if I could adopt Spot from 1fish2fish, but Zenandra got there first.lol So I have room for one or both of them.
---
Banned
Join Date: Nov 2009
Location: Orange County, New York
Posts: 578
A couple new pics of Fleet and Avalanche! I really need to find them forever homes so I can make room to take in 2 more rescues! I'll pay for priority shipping! I just want them to find fantastic homes!
Banned
Join Date: Nov 2009
Location: Orange County, New York
Posts: 578
Bumpers! No one wants these boys??
I'd like Avalanche(The one with the shorter tail)...I don't have to pay anything right?
---
Victim of MTS
MTS=Multiple Tank Syndrome
My Bettas:
Males-
BlackDragonHalfmoon-Apothos
Females-
BlueScaleDragonHalfmoon- Lucy
Fleet looks very handsome.
---
55 gallon planted tank, starting over!!!( looking crappy, needs a major rescape)