Banned
Join Date: Nov 2009
Location: Orange County, New York
Posts: 578
Omg... I Can't Believe I just did this... I'm Insane!!
---
I just dropped $85 on 3 fish!! But they are FANTASTIC!!! OMG!!! Dream Fish!!! I mean I seriously must be going crazy!! Let me know what you think of them!!!
Black and white marble HM Pair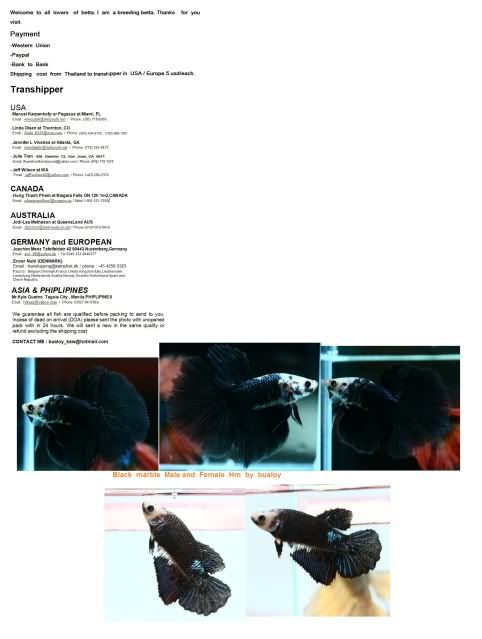 Black/White Fancy HMPK male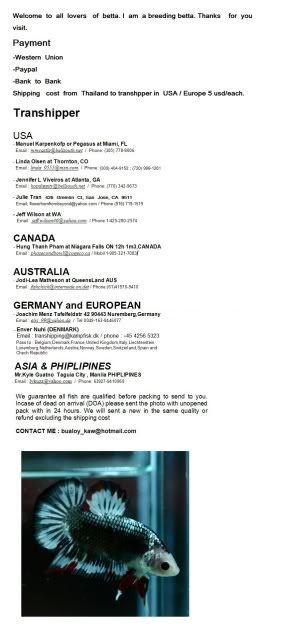 I NEED a pair of those HMs... seriously.
---
"Whoever said fish were low maintenance obviously never owned fish"
Banned
Join Date: Nov 2009
Location: Orange County, New York
Posts: 578
Gorgeous! Your gonna breed them straight away aren't ya? ;) ;)

Let me know when you breed them. I would love a female like that to go with my boy Rio (who BTW is marbling right now! I'm so excited.. he's my first Marble. It looks like he's going to turn completely blue).
---
*Be smart.. Do your research!!*[/COLOR][/FONT]
[/CENTER]
They are gorgeous. I see so many that I would love to have, just haven't done it...yet.
They're amazing! *jaw drops*
---
Addicted for life
Wow! i wish ya luck ;D i'd be worried to get a fish from overseas
---
Once a fish person, forever a fish person
Member
Join Date: Sep 2009
Posts: 3,477
Gahhh they're amazing!!!!
---