XD I was halfway kidding

When it's cycled, I'll probably have puffy in there with 5 harlequin rasboras and some shrimp, but if that doesn't work, I'll return them, divide my tank, and try to find another betta :D
I'm sure it will..unless "the worms" come out!! Let me know!
---
Clampy
I have a male purple VT. I didn't know they were rare :)
---
~3 betta boys~
~Goober~Snow~
~Bo~
I saw a beautiful purple veiltail at petsmart when I bought Alakazam and Genie. <3 I was actually choosing between him and alakazam. Alakazam won because at the time he was the healthier of the two. =]

I'd post pics but I unfortunately didn't take any and his color was hard to see in the blue water. =[ My sister was convinced he was blue till he swan right up to the side! XD He was a beauty allright! =]
---
I'm a girl! =]
Fish:
Firedrake<3
R.I.P.
Noface/Alakazam </3
Firefly </3
Genie </3

These were the day I got him, sometime in January I believe, but he prettty much looks the same :) Don't know if he is considered a "true" purple VT because he has a little white on the tip of his fins.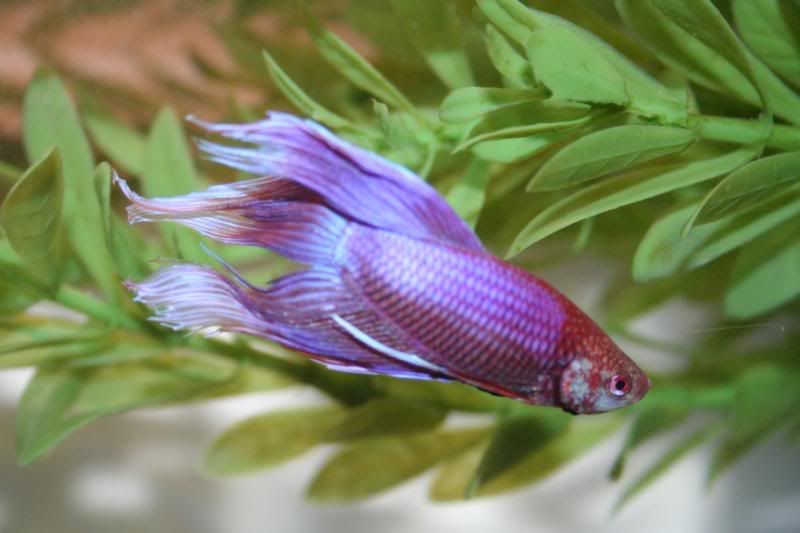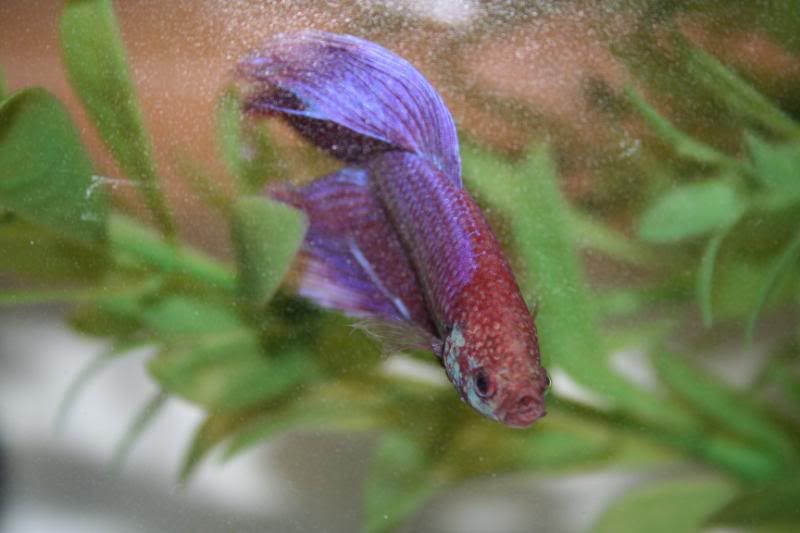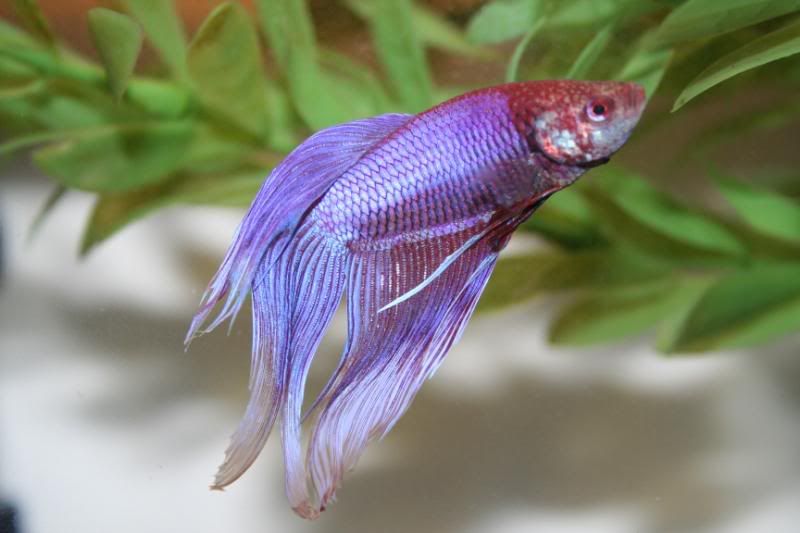 ---
~3 betta boys~
~Goober~Snow~
~Bo~
---
Last edited by puppyrjjkm; 06-29-2010 at

10:48 AM

.
Wow cool! He is purple, he's 'just' a BF on top of that!
---
The Boys

Atlas
blue metallic marble HM

Forest
red VT
Leander
red/pink dragon Delta
Mister Intelligent
orange/white BF VT
Phrixus
teal marble dragon HMPK
The Girls
Psyche
blue/red PK
Rhea
black/red BF DT
RIP Alexander, Morpheus and Phobos. You are missed :'(