Causes of color change?
---
A couple of my boys are kind of changing colors. I was wondering if anyone knows what causes this. Below I have pictures of when I first got them and some newer ones. The first was a butterfly, now the 'white' areas are now red. The other fish, now has a lot more marbeling I guess on his fins....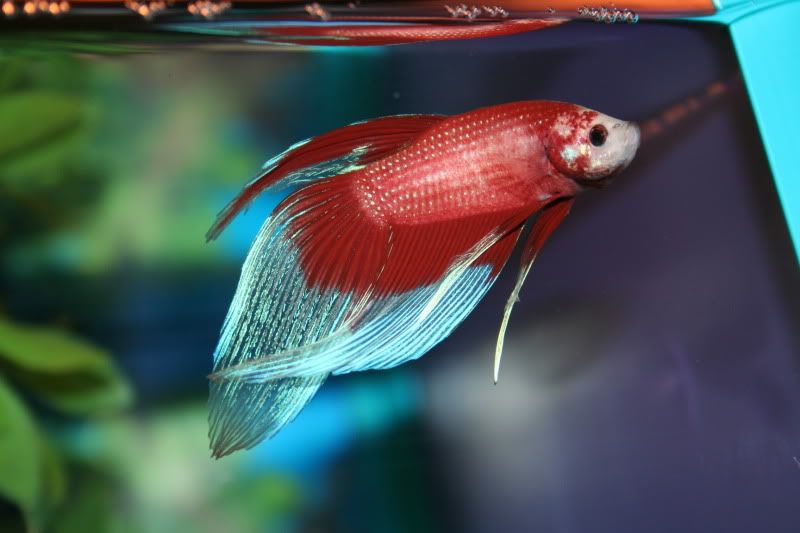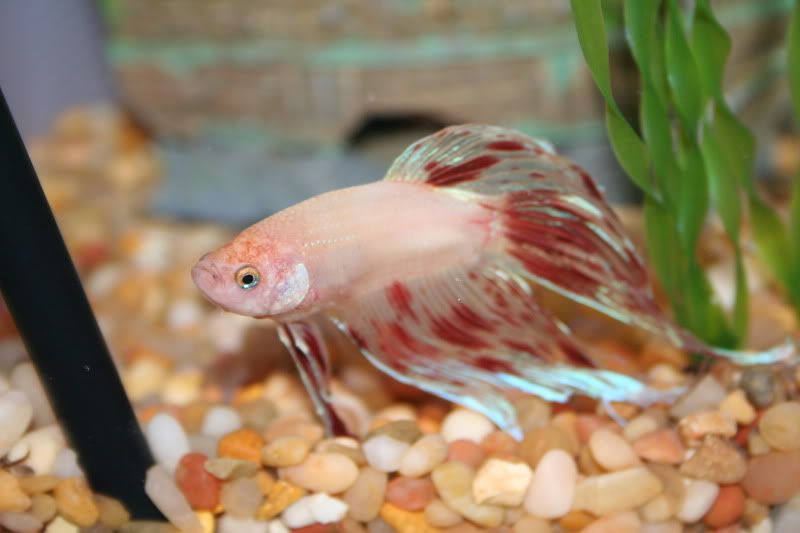 ---
~3 betta boys~
~Goober~Snow~
~Bo~
It's a gene in the betta that makes them change colour. :) As for more in depth than that...you're gonna have to wait for one of the more experienced users to come and answer lol.
---
Wish upon a fish.
♥ ♥ ♥ ♥ ♥ ♥ ♥ ♥
My Fish:
Finn (VT) - July 7, 2010
I would just say it's them getting older. Once a betta starts to mature, often their colors will change.
---
"Whoever said fish were low maintenance obviously never owned fish"
The second one is a dalmatian. He'll continue to get more and more spots as he ages. Maybe Vaygirl will see this so she can show you pictures of Tango when she got him and now.

The first one doesn't really look that much different to me. I can see where he's getting more red and in that case I guess you can say he's marbling out. He'll probably continue to get redder.
---
*Be smart.. Do your research!!*[/COLOR][/FONT]
[/CENTER]
hard to say if its maturing or marbleing...
the 2nd guy looks gorgeous now! :)

just watch them. if they change more radically then its marbleing.
Okay thanks guys, the red guy's fins are almost completely red now, that's not the best pic though.
---
~3 betta boys~
~Goober~Snow~
~Bo~
It's the marbling trait!
---
Hmm, well I have a lot of fish...
517 bettas
63 discus
262 koi
They look beatiful before and after. My dark blue fish looks more turquiose now.
---
My Fish:
Freddy-Male Crowntail


Banned
Join Date: Jul 2008
Location: Central Texas
Posts: 27,607
Thanks guys :) I'm sure they appreciate the complements haha
---
~3 betta boys~
~Goober~Snow~
~Bo~