RIP Roscoe, my first betta.
---
Roscoe wasn't doing so hot lately, so I knew what was coming. But it was still so hard to find my Roscoe unmoving and becoming shrimp chow this morning. I got him April 2009, and who knows how old he was when he came from the store. I hope I did good enough, I just don't know what happened. Perhaps he was just old; I mean, their immune systems can't be too great considering what they go through early in life.
Anyway, rest in peace, Roscoe. You were my first official pet (sad for an 18-year-old) and I will never forget you.
I'm thinking of getting a tattoo done of him, considering how important he was to me.
I feel awful that I didn't cry. I guess working at a pet store for two years has kinda desenstized me to betta deaths, since it happens far too often. But there's a huge hole in my heart.
See you at the rainbow bridge, Chomp-monster <3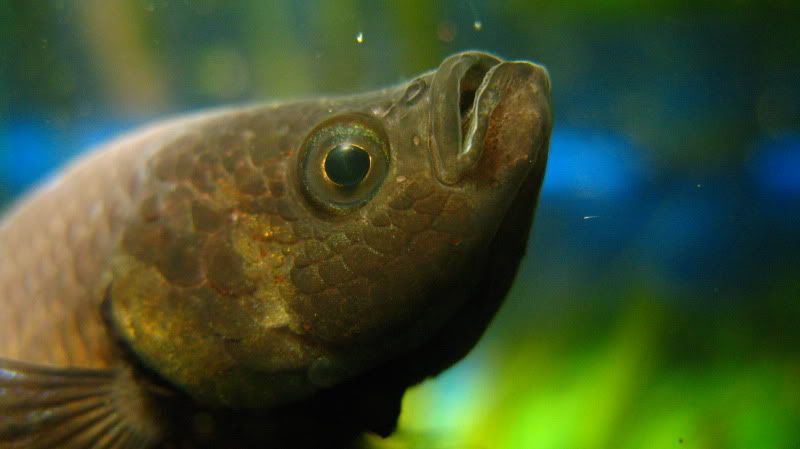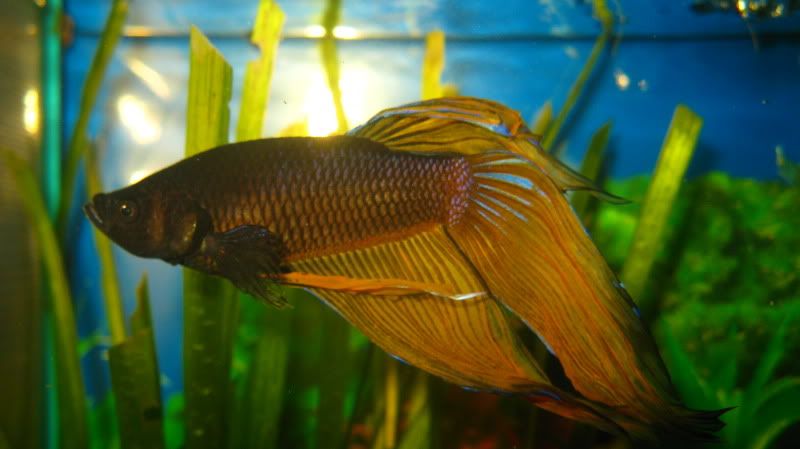 Banned
Join Date: Jul 2008
Location: Central Texas
Posts: 27,607
I'm sorry about Roscoe. The pics of him are cute.
I'm sorry for your loss. :(

R.I.P Roscoe.
---

In the hobby for 9 years.
He was adorable.Sorry for you loss.
---
Dobby - HM
Absolem - DeT
Fez - Metallic OHM
Tomato - HM
Thor - HMPK King
Sorrority tank - 1 Det - 3 CT's
Goldfish Tank - 1 Orange Oranda - 1 Calico Fantail - 1 Clown Pleco - 1 Dojo Loach
R.I.P my original three
Carlisle.Mizu.Anardil
Sorry for your loss.
---
My Betta's: Bonnie - Peep - Singer - Cheep - Hummer - Chirp - Tweet
Buster - Roscoe - Jack
Similar Threads
Thread
Thread Starter
Forum
Replies
Last Post
Roscoe the PitBull Betta

newfishmom

Betta Chat

1

06-09-2010

01:37 PM