New Member
Join Date: Nov 2010
Posts: 40
Hello!
---
Hi everyone! I am a newbie to Bettas and am so exited to have such a beautiful breed of fish! I recently bought my Betta (Buddy) 3 weeks ago on Tuesday. He is a Turquoise-Butterfly Delta and of course male. We have had some problems but mostly I am a just very paranoid mom! Buddy is very energetic and VERY feisty, he is very territorial too. I bought him from Jennifer Viverios who goes by hopdiggity. I would highly recommend her, she is very cheap and has very beautiful bettas. Buddy has some constipation issues but we are working on it. He is always on the move and I almost never see him asleep.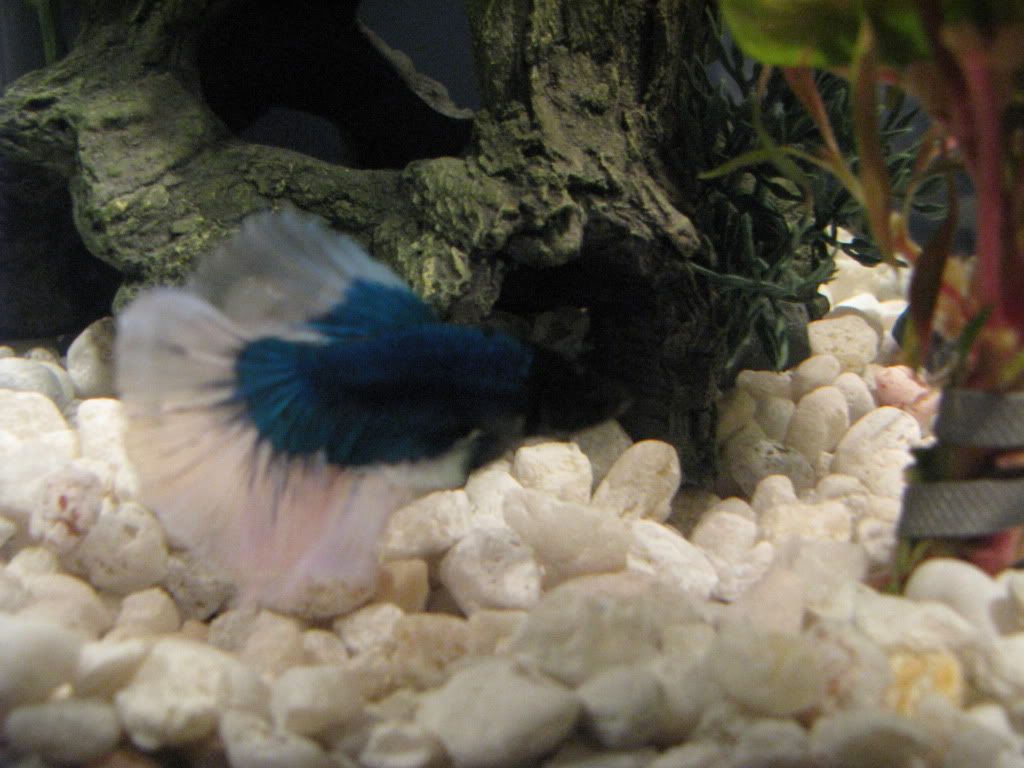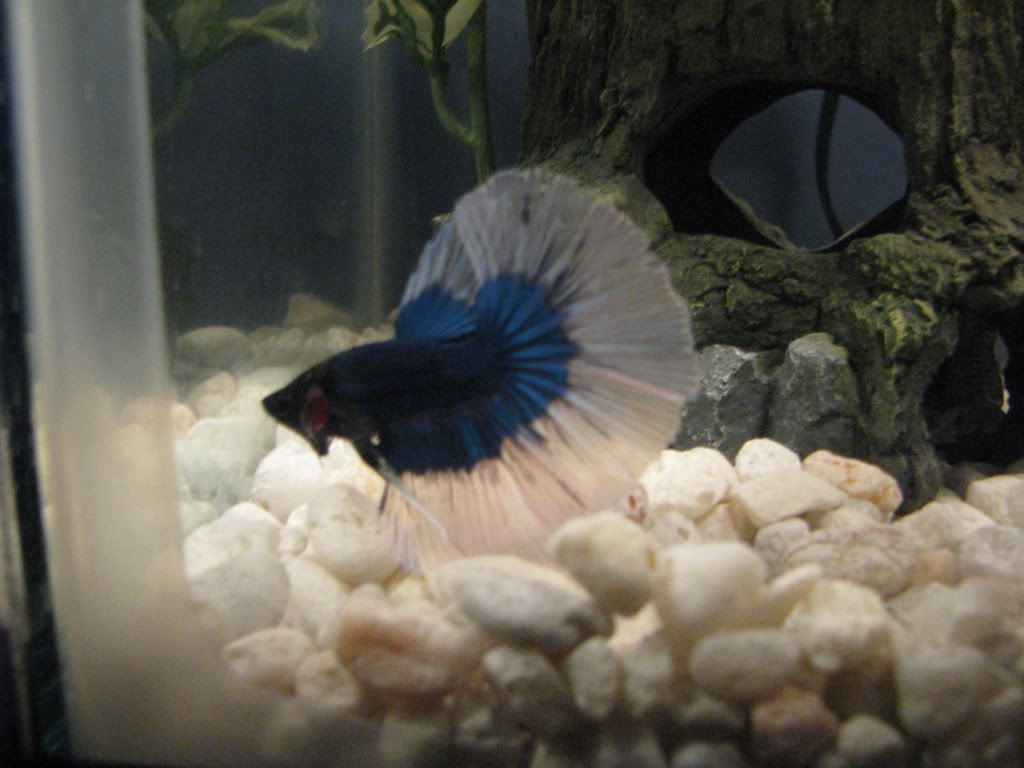 Awwe, such a pretty betta! Congrats on getting him :D
New Member
Join Date: Nov 2010
Posts: 40
Thanks! He is a good boy with lots of personality!
He's gorgeous! Congrats! and welcome to the forum!
---
*Kat*
----------
I believe that all knowledge, the totality of all questions and answers, is contained in animals.
**mom To:**

Fur Babies:
Fancy Rat's: Kaina, Aili, Jade, Isy, Kali & Leya



New Member
Join Date: Nov 2010
Posts: 40
Thank you! I love him to death already!
He's a beautiful butterfly betta! Just gorgeous!
---
Fishy-Blue/Red VT boy (RIP)
Berry-Purple VT girl (RIP)
Pepper-Red VT boy (RIP)
Starburst-Blue/White Butterfly VT boy(RIP)
Niko-Steel Blue VT boy(RIP)
Jewel-Orange Cellophane HM boy (RIP)
Lavian-Purple/Blue DT boy (RIP)

No-Name :P-Red/White/Blue VT boy (RIP)

Noel-Green/Red/Clear CT boy (RIP)

Uno-Red CT boy (RIP)

Wow, really pretty!

Welcome!
---
Sometimes goodbye is a second chance <3

"We got our backs against the ocean, it's just us against the world. Looking at all or nothing, babe it's you and I"