Playing Favorites...
---
So, it's time for a hard question! If you could only keep one of each gender of your Betta fish, which would you choose? Include pictures! I'd choose Sequin. He has the most personality, is the most interactive, and he's the one I'm most attached to. He's the guy in my avatar.
---
Sequin (m), Shortcake (f), Westley (m), and Sir Righty of Walton (m).
Hard question! But for me it's a pretty easy answer. I have only one little girl, Lulu. Her most recent: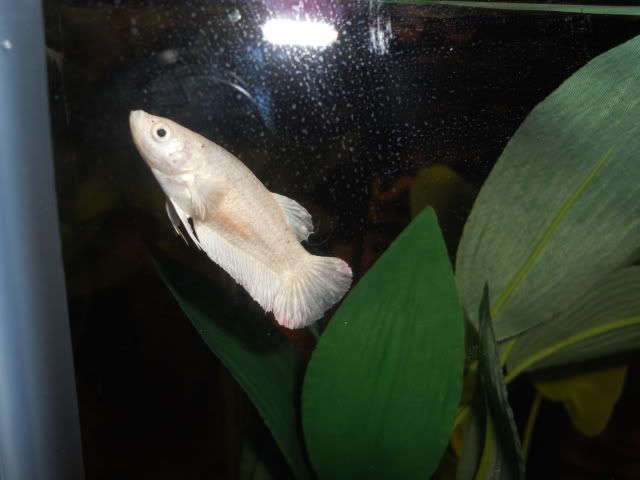 As for the boys ... Pallas. He just makes my day and has the funniest personality out of all the guys. Here is the most recent pic of him, taken this week: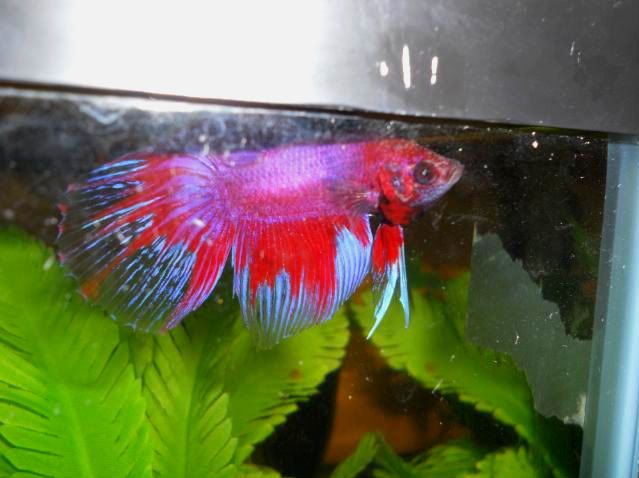 This isn't to say that I love the other boys. They each have their own quirks.
---
SAPPHIRE (Blue Mustard Gas OHM) / Quill (Brown Tabby and White Pancake Monster)[/FONT]
Its hard to answer because you dont wanna be mean but Im gonna be honest ;) I got her last nite from petco with these other two girls, she was marked as a veitail so I got her super cheap, I just adore her! Well here she is ;))..
---
Bookshelf 6.6 gallon tank coming soon! <333
What pretty fish!
---
Sequin (m), Shortcake (f), Westley (m), and Sir Righty of Walton (m).
I wouls say Red because he is the first betta I got. I am more attached to him than the girls but I love all of them equally he is in my avatar
Ohh, tough question! I've got four boys right now, and love them all dearly. It's tough, but I think I choose this guy :) Still no name! Please, someone, any suggestions?? Been thinking for a long time, but I'm terrible at names. How about Romeo? Ahhh,idk.

The 2nd pictures shows his pattern best :)

And do you know what I love?? On the first picture, you can see how his fin looks like a heart <3 It always has, but it was hard to get a pic of it.
---
Fishy-Blue/Red VT boy (RIP)
Berry-Purple VT girl (RIP)
Pepper-Red VT boy (RIP)
Starburst-Blue/White Butterfly VT boy(RIP)
Niko-Steel Blue VT boy(RIP)
Jewel-Orange Cellophane HM boy (RIP)
Lavian-Purple/Blue DT boy (RIP)

No-Name :P-Red/White/Blue VT boy (RIP)

Noel-Green/Red/Clear CT boy (RIP)

Uno-Red CT boy (RIP)

---
Last edited by dukie1346; 01-06-2011 at

08:13 PM

.
Renard was, without a question, my favourite betta. Apart from being very handsome, he just had the most lovable personality. He acted like a puppy around me and like a tough little guy around other bettas.
I haven't been able to find a betta that I've loved as much as him, though I've had some others who I've been really fond of. Janus was the last guy that I was really attached towards. I was also really fond of Bambi and Corona.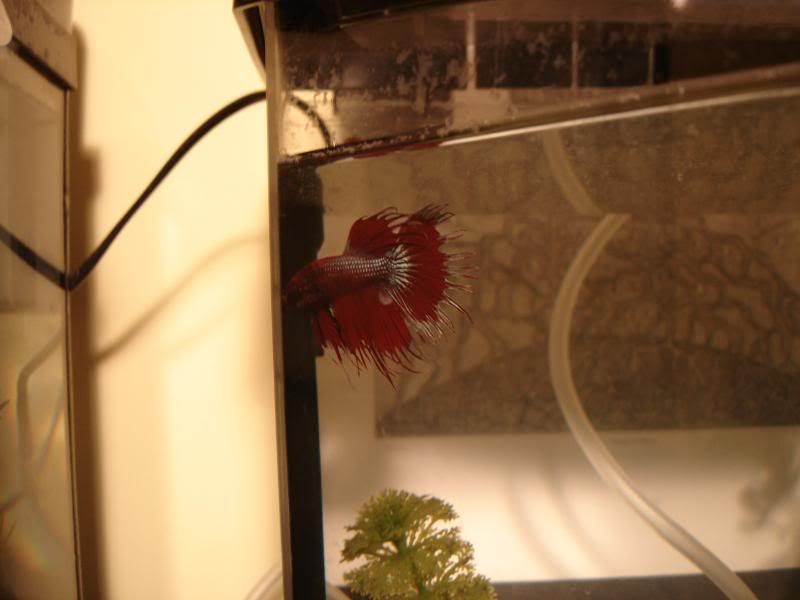 The first one I got hands down. My Abby-Kazam!
Here is Abacus (also in my avatar):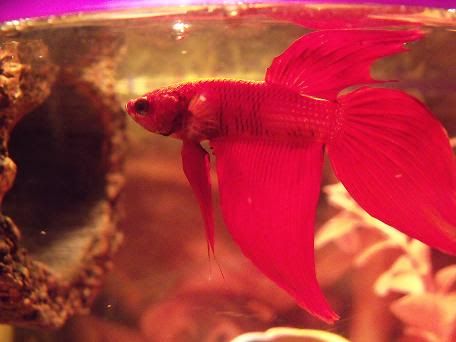 Do not get me wrong, I LOVE all my bettas dearly. And it would be very hard to give them up. But I always have to choose Abacus. :)
---
Bettas - Giovanni (HM), Burly (HMPK Giant).

D: don't ask me that! it's too hard to chose! ;A; i love all my boys and girls equally!


though..... >.> honestly, Chappy Belle, my (surprise)Marble Dragon HMPK girl, and Dante, my copper Delta, get spoiled the most out of them all. don't tell the others! sshh!
I only have 1 guy and zero girls... so the winner is Neon. He's the fish in my profile pic. Maybe I'll update once I have my sorority going and another guy.
---
If guppies are jewels, than Bettas must be rainbows
Proud owner of Neon, Ryu, and a still unnamed CT