Banned
Join Date: Jan 2011
Posts: 167
I need opinions!
---
So the breeder I am getting my super red HMPK breeding pair from said that since I'm buying a pair from him he'll give me $10 off any of his currently aquabid auctions, that means I can pick up one of his $15 HMPKs for only $5 plus the $5 shipping charge to the states! I can't pass this deal up, but I can't pick a male to bid on! I have it narrowed down to these guys!
What do you all think? Right now Im leaning toward the white marble dragon, but I really like them all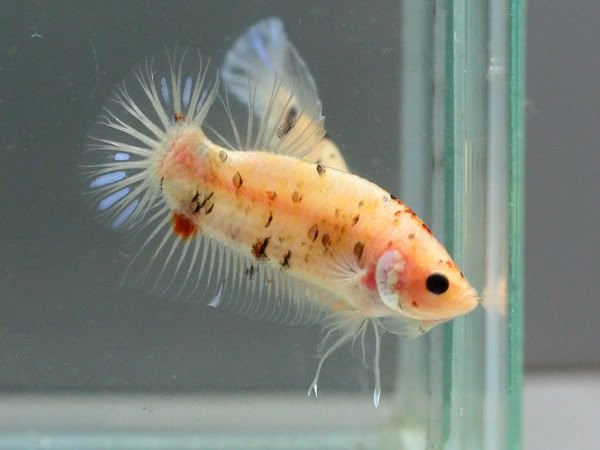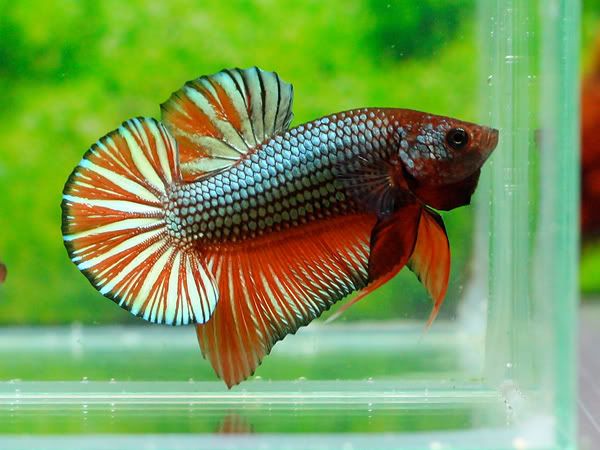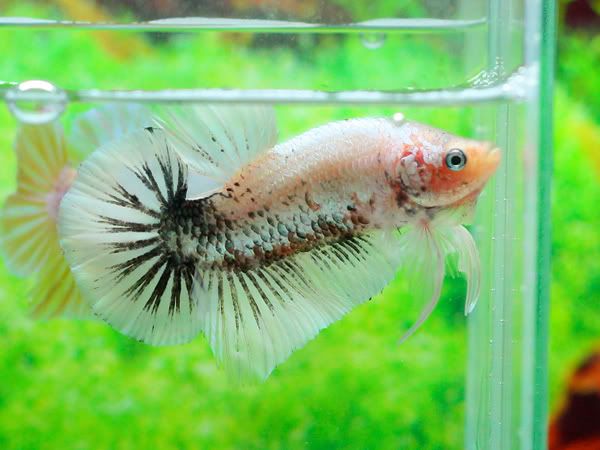 Go with the marble dragon. If you're leaning towards him, you know you want him already.
---
Sequin (m), Shortcake (f), Westley (m), and Sir Righty of Walton (m).
The second one really catches my eye, although I'm too much of a newbie to know what he's called!
I like the fourth one, but I am also a newby. I like the colors and how you can see branching in his fins.
Monet,they're called "Koi" bettas because they look like koi goldfish. Personally I'd go for them, I've always wanted one. But the dragon! he's marbleous!
---
SAPPHIRE (Blue Mustard Gas OHM) / Quill (Brown Tabby and White Pancake Monster)[/FONT]
First one is the best IMO. Great form and excellent fins. The fins on the others are not nearly as good.
---
*Be smart.. Do your research!!*[/COLOR][/FONT]
[/CENTER]
i agree with 1fish2fish


Hes gorgeous
I 3rd the vote for the first one i <3 him
---
slightly obcessed with bettas
I also vote for the first one, he is totally stunning!
Banned
Join Date: Jan 2011
Posts: 167
Ok going the complete opposite direction, Im seriously thinking about getting this guy!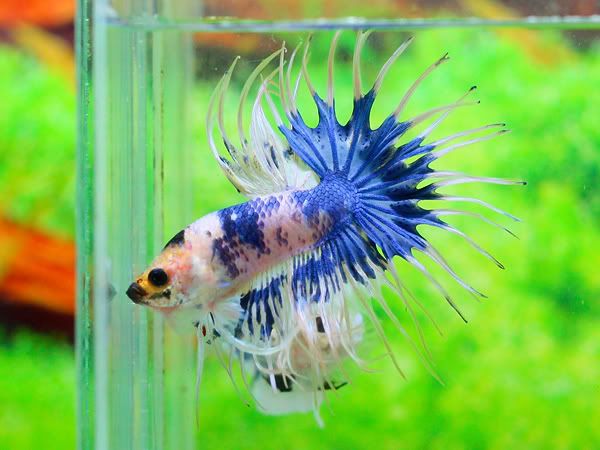 Similar Threads
Thread
Thread Starter
Forum
Replies
Last Post
Your opinions please!

1fish2fish

Betta Chat

15

04-26-2010

05:26 PM