Haha I'm a cruel owner
---
My fish is being treated for cloudy eyes in a separated 1G bowl, now he's getting a bit paranoid I will change his water all the time, since I'm doing daily 100%.
Then, if I leave the room for a while, when I come back he starts flaring at me like mad, just me though, if anyone else enters he's fine haha.
Theeen, today he made this bubble-nest try, was his first attempt ever, kinda is cute though;
So, he wouldn't let me go near it, hahaha, he started to flare me all the time if I went any near of it, so guess what, I finally was able to take a photo of his flaring face >:3
Kinda feel sorry for ruining his bubble nest, he's being rather depressed now, but nothing that some bloodworms won't cheer him up though, hahaha.
Anyway, his flaring faces I was able to take photo before the battery ran out.
(shame some are way too blurred)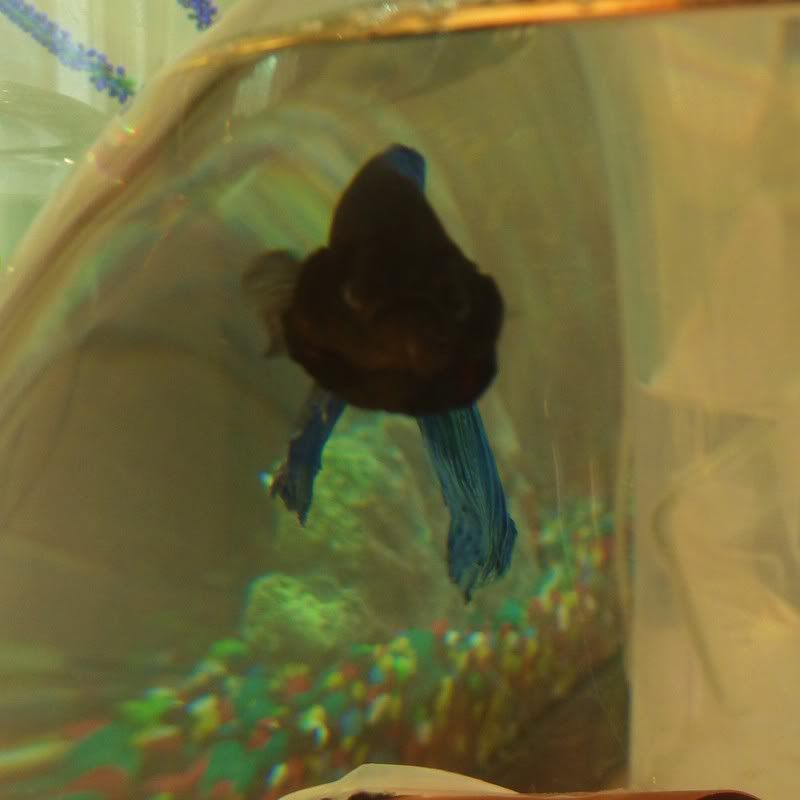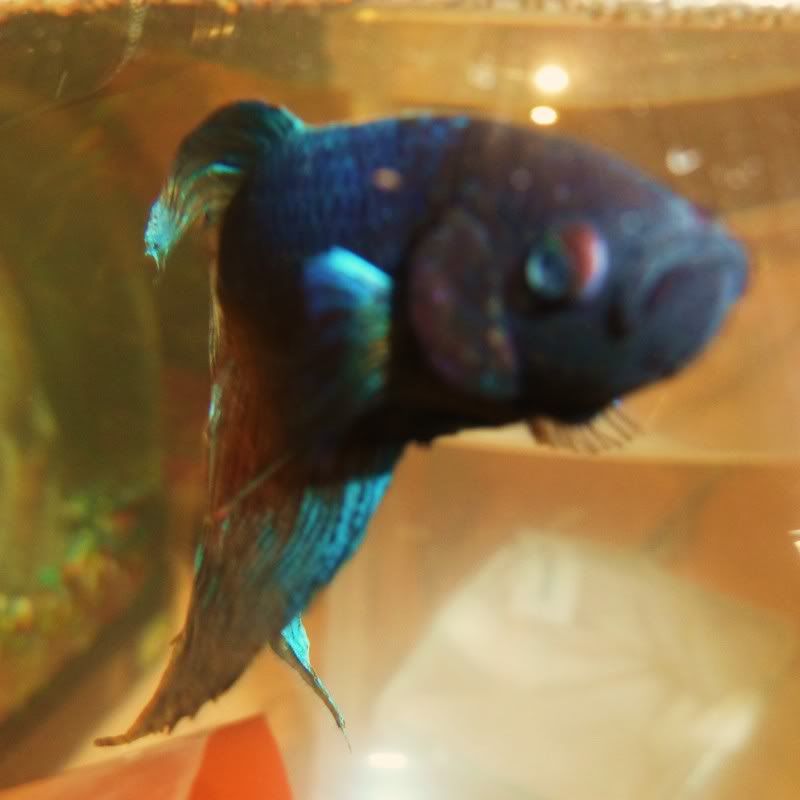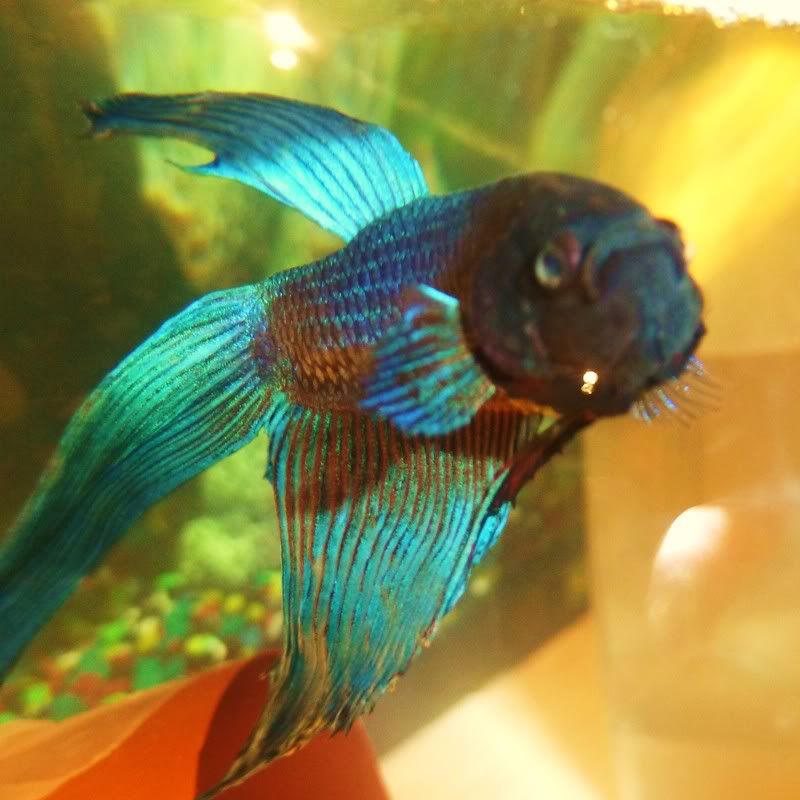 Aaaand the best one:
Ke ke ke~
---
That's me on the photo alright.
Haha! He looks so angry! Like, I know you're gonna mess this up, you git on away from heer! >:l
---
BETTAS:
Robert Falcon Scott - Red salamander HM plakat
Passed on- Friedrich "Freedy"

OTHER CRITTERS:
Four African Dwarf Frogs - Dorkus, Sporkus, Baron(ess), and Bubbles!
Lol! That is hilarious....and cute. Just tell him it will give him something to do tomorrow!
---
19 males all but 1 in 5 gal tanks
1 giant in a 16 bowfront
52 female sorority, 15 raspboras, 6 corydora sterbia and BN pleco in a 72 gallon
Other tanks - 135 gallon african cichlids, 48 breeder SA cichlid, 30 gallon hex goldfish, 30 gallon community fish and shrimp tank, 12 gallon hex growout
2 Chihuahuas, 2 1/2 lab 1/2 weim dogs and 2 cats
1 Husband and 1 3 year old princess
Hahahaha I know, he's back to the old self now, maybe he will try again out of boredom, since the 1G bowl don't have anything fun to do. xD

On the old tank, I baffled only half of my filter, so there's some stream on the aquarium, but why? He loves battling against the stream or just dashing around it >_>!

I turn the filter off at night and he tries to bite the late drops coming from it. xDD
---
That's me on the photo alright.